Last week I was carrying out a "workshop" in a top quality dealership. One where a sales person sold 42 cars in a month, and another who sold to a £4 million pound lottery winner who took finance. That is what I call a born salesperson.
I was in the training room and on the wall was the targets for the month for each salesperson, it stood out a mile that the top man was always going to be top and the bottom man was always going to be last as he had only been selling for three months.
I made a suggestion that maybe the targets should be set based on a monthly percentage improvement. It was going to be just as hard for the bottom man to raise his performance by say 2% as it would be for the top man to raise his performance by 2%. And we all felt that maybe this was a good idea under the circumstances and that it was fair.
While driving home the following morning, I then remembered that I had a thing about fairness, especially when it came to salespeople and technicians, as I always said that I paid people for the results they produced not for how hard they worked. I therefore would like you to rethink your ideas of "fairness" in the following areas, and let your team know what being fair really means in a high-powered, sales operation when 10-15 is average and we have sales people who constantly put in 20-24 units a month.
1.What happens to orphan customers?
Quite often, when a salesperson leaves or is terminated, it seems only "fair" to allocate his customers equally to the entire sales team, or even worse, to give them to the new salesman to help him or her get established. This thinking is not thinking as a business man this is just being fair.
How well do you really know your competitors?
Access the most comprehensive Company Profiles on the market, powered by GlobalData. Save hours of research. Gain competitive edge.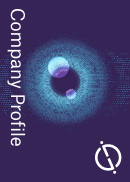 Company Profile – free sample
Thank you!
Your download email will arrive shortly
Not ready to buy yet? Download a free sample
We are confident about the unique quality of our Company Profiles. However, we want you to make the most beneficial decision for your business, so we offer a free sample that you can download by submitting the below form
By GlobalData
An organisation has an obligation to take great care of its valuable assets, its customers. Yes employees are also an asset but not at the expense of the well being of the company. Thinking as a businessman you should give orphan customers to your best sales people, those who get the job done and bring in the profit for your company. These sales people are your strength and your customers deserve to work with people who know the business and can get things done, if your best sales people are stretched then get them a personal PA, do not have them bogged down with paperwork, have them doing what they do best.
They come to work to work, not come to work to wait. Forget trying to make everyone happy by passing house deals or enquiries out, let your team know today that those who contribute the most will be given the most. If they do not think that is fair then they need to get better at what they do, so they will get more of their share. MEET&GREET, QUALIFY, SELL THE BENEFITS, DEMONSTRATE, NEGOCIATE, CLOSE , AND FOLLOW UP, FOLLOW UP AND FOLLOW UP.
2.Bonuses, targets, perks and the like.
Quite simply, the best producers deserve the biggest bonuses, best cars, and the majority of other perks that you hand out. One of the keys to good leadership is learning to prioritise your rewards. What is not fair is to reward the plodders and mediocre in the same manner you reward your top performers. Smart managers know when they create a culture that recognises and rewards top performers, that they attract other top performers, while at the same time highlighting, Mr Average Mr Plodder you know the one who has retired but not told anyone.
If you do not favour those making the best contribution, your best people will eventually leave, those who are second best will become mediocre, and the ones you wish would leave will become permanent fixtures. This also applies to technicians, the one who is making you the most gross profit, is not always the one who is the most productive, check that one out.
So find ways to recognise and reward top performers in accordance with their contribution, not in accordance with what is "fair or equal".
Remember it is not your job to make people happy, your job is to make them better, not by beating them up with threats sell more or else, but by coaching, roll play, one to one exchange of ideas. You job is to stretch their thinking and increase their competence. This cannot be accomplished when you treat everyone "fair".
Treating everyone fairly does not mean you treat everyone the same. Treating everyone fairly means you treat them in accordance with what they deserve and have earned, salesmen, parts sales, technicians.
Have a look at whether you are being fair to your top performers today.