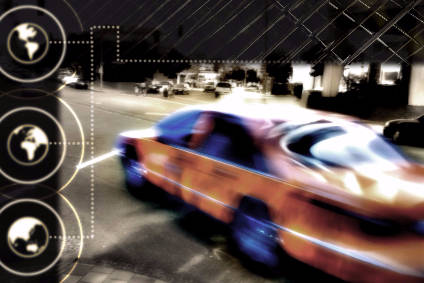 Preliminary data gathered by GlobalData reveals that the West European light vehicle market fell by 28.8% year-on-year in October.
This sits below GlobalData's previous expectations for the month of a fall of 23.3%.
The result marks the fourth consecutive monthly fall as the market continues to be constricted by inventory woes stemming from the global chips shortage.
In SAAR terms, the annualised selling rate for the preliminary data came in at 11.2m, the lowest October result since GlobalData's records began in 2007. In recent times, this marks the lowest SAAR for the region since May 2020.
For the Big Five markets – Germany, France, Spain, Italy and the UK – the estimated sales fall exceeded the overall market, crashing a combined 30.1%. Sales in the biggest market, Germany, fell an estimated 34%, marginally better than the estimated result in Italy of nearly 36%. By comparison, sales in the UK and Spain fared better, with declines of 21.8% and 23.4% respectively.
GlobalData analyst Calum MacRae told Just Auto that for the remaining two months of the year he expect sales to continue to suffer year-on-year declines, though of a lower magnitude than October's drop. "This should see the West European market close the year at 12.4m, some 0.3% down on the COVID-19 ravaged 2020 market," he said.
MacRae maintains that COVID-19 still presents significant downside risk to the market. He points out that infection rates are once again on the rise in most West European markets (bar Spain at the moment) with governments monitoring the situation intently. "It could be that more lockdowns are the order of the day in certain markets if infections and hospitalizations start to spiral," he warns.
"Coupled with the worsening macroeconomic outlook due to energy prices and mounting inflationary pressures volumes in West Europe, the region might struggle to reach our current 13.6m forecast for 2022," MacRae says. A 13.6m West European market next year would amount to a 9.7% increase on 2021's forecast outturn.
"The forecast increment might appear generous on the surface, but it's worth remembering that more than 2.7m units were removed last year from 2019's pre-pandemic level – that is equivalent in size to the French market in more normal times," he adds.
GlobalData also forecasts the global vehicle market in 2021 is heading for a disappointing result, dented by shortages of critical components that have restricted new vehicle supply. GlobalData forecasts a global light vehicle market for 2021 of 79.9m units, just over 5% ahead of 2020's finish.