Electric vehicle (EV) sales set another record of more than six million units globally in 2021, bringing the global share of EVs within car sales to 8.3%, compared with 4.2% in 2020.
In stark contrast, however, are the similarly rising sales of sport utility vehicles (SUVs). The share of SUVs in global car sales keeps rising – accounting for more than 45% in 2021. China was the biggest market with 11.2 million new registrations, followed by the US with 8.6 million.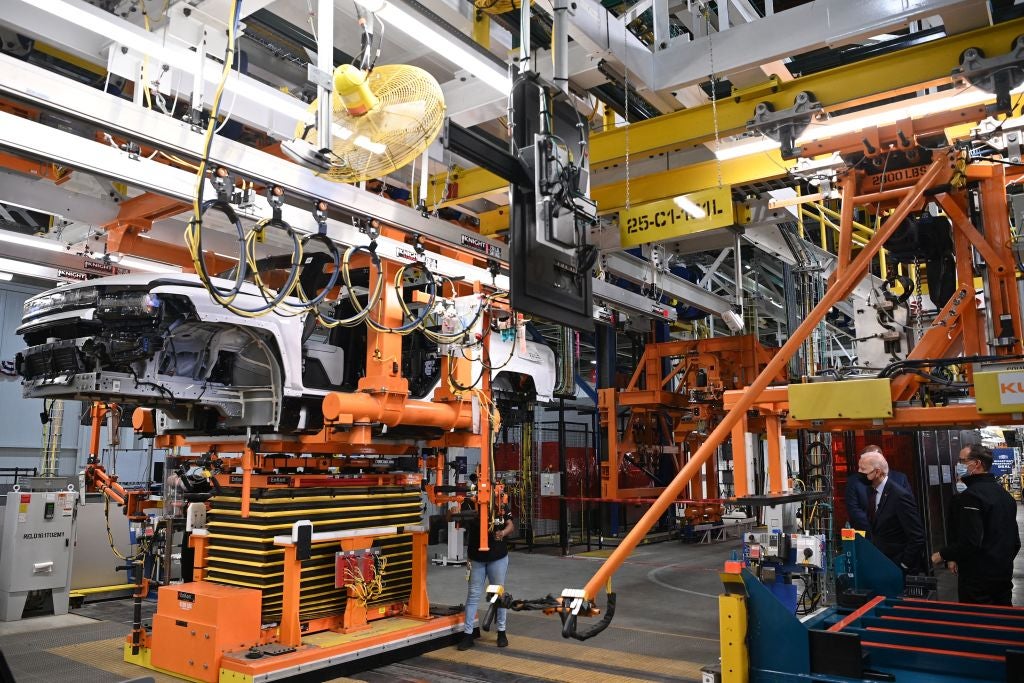 The International Energy Agency (IEA) reports that in 2021, the total number of SUVs on the road increased by more than 35 million globally, "driving up annual CO2 emissions by 120 million tonnes".
To offset the emissions from 2021's SUV fleet, there would have to be twice as many EVs on the road in the same year, the agency adds.
Climate action groups such as the Tyre Extinguishers have been protesting against SUV ownership, especially in urban areas. Starting in the UK, these activists have been deflating the tyres of vehicles, and encourage others to do the same "for our health, our public safety and our climate". The group held their biggest campaign yet the weekend of 22 March in London, when they deflated the tyres of 120 SUVs. Other deflation actions have been reported across Europe and in the US.
Amid the backlash from environmental groups, and the growing SUV market, car manufacturers are shifting their focus towards electric SUVs. In the US, where transport is the country's largest source of greenhouse gas emissions and three-quarters of new car sales in 2021 were trucks and SUVs, more electric SUV models have been announced in the next few years than any other EV type.
However, even if electric SUVs replaced all combustion engine models, the vehicles would still be more harmful to the environment than regular EVs. Due to their size, electric SUVs need larger batteries, more materials, and consume more energy compared to regular EVs.
"The average size of vehicles in the car fleet is something that policymakers need to keep a close eye on," writes the IEA in a report on the SUV market in 2021.
For that reason, electric SUVs are still "fair game" for activists, say the Tyre Extinguishers: "We cannot electrify our way out of the climate crisis – there are not enough rare earth metals to replace everyone's car and the mining of these metals causes suffering. Plus, the danger to other road users still stands, as does the air pollution."
Scenarios predicting demand for rare earths suggest that this will increase significantly in the next ten years – three times the demand of 2020, according to conservative estimates – and the question is whether production can keep up.