A full-year result that showed that car sales rose by 6.9% to 8,749,986 from 8,183,285 should be putting smiles on the sales executives of every player in the sector. The fact that car sales were the highest since the 8.99 million of 1994 should be leaving everybody with a rosy hue. Even the fact that sales in the month of December showed a minor 0.4% downturn at 683,564 from 686,194 should not do too much to spoil the party mood. But there is no real party mood, at least not from the major players in the market.
The market rose by some 566,701 units and, for some of the contenders in the field, there were some genuine and noteworthy gains. A number of importers recorded best-ever sales results, and the likes of Volkswagen and Audi were reporting sales at a twenty-year high. Some of the Japanese saw sales fall in what might seem a bull market, particularly Honda, Nissan, Lexus and Suzuki. But it was the performance of the likes of General Motors, Ford and Chrysler that brought the most cause for concern.
General Motors did increase sales by 126,617 units, a large figure by any standard, but that represented a lower than average 5.2% market increase. As a result the GM market share dipped to 29.2% from 29.6%, and that was after GM had thrown a lot of money at maintaining sales penetration levels. Ford raised sales by 44,690 units, but that was equivalent to only 2.9% growth, and Chrysler did even worse with sales up by just 0.8%, a rise of just 6,058 units. Given the level of incentives that those three makers in particular have been offering in order to keep the showrooms busy, such increases have to be viewed as disappointing at the very least.
GM is putting a lot of store in the company's ability to grab at least 30% of the market, but even with Saab in the equation they still failed to do just that. It is for reasons like that we do not really subscribe to the view that the market was as strong as it seems to have been at first sight. It is our view that a considerable number of sales were bought, and that they were brought forward into 1999, leaving a potential vacuum in 2000 and 2001. It is for that reason that the graph shows such a dramatic downturn in the forecast sector. We had expected 1999 to finish at 8.73 million. In the end it finished at 8.75 million. We now expect to see a considerable downturn, to around 8.25 million in 2000 and further down to 7.84 million in 2001. Interest rates are beginning to rise, manufacturing output is easing, GM has mailed $500 dollar loyalty vouchers to every name that they have on their data banks (and that is in addition to the incentives that already exist on their models), and the market is set to fall.
The chart clearly shows that in the three years before 1999 there was a steady and consistent downward trend. With the maturity of the children of the baby boomers, there was bound to be something of a brief upsurge, but by and large the drift is in the opposite direction as the sector has reached full maturity. There seems to be two factors at play, besides the genuine underlying trend in the sector itself. There is still the steady and persistent trend away from passenger cars towards big, macho light trucks, and there is still an obvious search for something a little bit different.
How well do you really know your competitors?
Access the most comprehensive Company Profiles on the market, powered by GlobalData. Save hours of research. Gain competitive edge.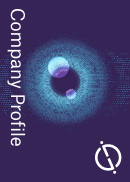 Company Profile – free sample
Thank you!
Your download email will arrive shortly
Not ready to buy yet? Download a free sample
We are confident about the unique quality of our Company Profiles. However, we want you to make the most beneficial decision for your business, so we offer a free sample that you can download by submitting the below form
By GlobalData
Thus we have the strange situation where three of the top four models in the USA are from Japanese manufacturers, and there is another one in 7th place to make it four from the top ten. The best selling car in the USA is the Toyota Camry, a model that can barely be found on the streets of Europe (although that might be about to change). Camry sold 448,162 in 1999, a rise of 4.2% from the 429,575 of the previous year and the Japanese Number One managed to hang on to the best sellers crown.
The Honda Accord was in second place once again with 404,192 sold, just 0.8% more than the 401,071 of 1998. The top selling US model was third placed Ford Taurus, sales edging down by 0.7% to 368,327 from 371,074. In contrast to the Taurus, the Ford F-Series Pick-up Truck sold 869,001, a rise of 3.9% from the 836,629 of 1998. That most clearly underlines where the true demand is lying right now. Ford did have one success in the passenger car sector. The Focus came in stronger than the Escort dipped and did well with 55,846 sold from quite a late debut in the market. To put things into context, the Focus was Ford's second best selling model in December with 20,281 sold. Ford was considered to have been brave with Focus, but there is some promise that the radical new design could catch the imagination of the US car buying public in much the same way as it has in Europe, where over 550,000 were built in 1999.
Hyundai was a sinking ship not so long ago. First came the ignominy of having to close down its Canadian assembly plant and hand back some of the grants that it had been given. That resulted in a backlash that saw sales tumble alarmingly. Then, just as the boat had stopped rocking, there came the Far Eastern crisis and Hyundai were on the brink of disaster. But a massive 82% gain in 1999 to 164,190 from 90,217 has soon put matters right. Hyundai, and running mates Kia, were clearly helped by favourable exchange rates, but nevertheless their recovery has been swift and they are rapidly racing to catch up with the rest of the industry in every respect.
One point that was made consistently throughout 1999 was the forecast that soon there would only be six major manufacturers in the world. We have never subscribed to that, although we have always acknowledged that there would be a fierce rationalisation of the industry. The predictions concerning just the six first began back in 1974 and were reinforced in 1979 when the world motor industry was still reeling from the two big oil shocks that between them changed the face of the industry as we had known it. The argument that many put up was that there would be two survivors from each of the main producing continents. In North America the betting has always been on GM and Ford. In Japan it was Toyota and Nissan, and in Europe it was Volkswagen and somebody else, but no one was exactly sure who. Our argument back in the 1970s was that every one was underestimating Daimler-Benz, who were so powerful in the truck and aerospace industries that they could afford to carry losses from the car division. They also ignored nationalism in France and Italy that would not allow their industries to pass to outsiders.
In the 1980s there came a new twist. It had long been argued that economies of scale were the only key to the future (which is still the argument today from some quarters). Yet suddenly the likes of BMW showed that new assembly techniques made it possible to be profitable even if output was under half a million units a year. That stayed the executioner's hand for a while and the industry moved into a different direction. Currently there are eleven groups in the industry, and we would not be surprised if that figure sank to nine, but from then onwards we expect to see more co-operation than take-overs.
There are still quite a few manufacturers who are determined to remain their own masters. That does not mean that they will not co-operate with others, or even exchange company shares, but they would rather be kissing cousins than new found sons or daughters. The US market gives something of an indication as to their ability to maintain that distant approach, at least for the time being. The grouping that can be classed 'independent' seems to be hovering around sixth place in most markets, but surprisingly they seem to do much better in some of the more mature markets. In the USA they hold third place behind the GM and Ford Groups.
Honda is not in trouble and is in third place overall. Mitsubishi is in trouble, but still occupies eighth position. Subaru also features well in the list. Honda has recently struck engine supply deals with the GM Group that will ease some of the problems of trying to remain aloof. Mitsubishi have also been negotiating cross-supply agreements, but the recent Renault-Nissan pairing has thrown something of a spanner in their works and they have their work cut out over the next couple of years. Subaru has just reached agreement with General Motors that has involved shares being sold, but not overall command.
Daewoo is doomed, but that is an accident of timing. The company clearly gambled wildly, but came very close to pulling it all off. It was only the sudden and unpredictable collapse in the Far East that sank Daewoo's boat. The only question now about Daewoo is will it go to one manufacturer, or will it be split in various bits and hived off to several of the current contenders. When Daewoo was in its ascendancy, it was Hyundai who had looked to be vulnerable. Now that picture has changed and Hyundai looks set to be one of the major players of the future.
No one had ever predicted that Nissan would not be one of the survivors when the crash came, but now we see the Japanese number two firmly in the grip of Renault of France, and at risk of being called the Japanese number three as Honda continues to grow almost unaided. The Scandinavian pair have passed into other hands, and Proton will never amount to much on its own, but BMW will still be there, providing Rover doesn't ruin them first, and Peugeot SA is displaying the ability to survive to the extent that joint ventures will suit better than marriages. DaimlerChrysler has massive power and it was always a mistake to write off Chrysler completely, but whatever arguments you hear, there is no doubt who is wearing the trousers in that recent marriage.
Probably the biggest disappointment of the past decade has been the inability of GM's Saturn division to repel the Japanese. GM took brave steps with the way that it set Saturn up, and also wisely kept output down whilst production problems were ironed out, but once they got underway and started breaking the 200,000 barrier, Saturn management kept banging the table asking for another plant and additional capacity. But GM sat back and waited and they were probably right. Saturn sat at number ten in the table as at the end of December and although that is not disaster, it isn't runaway success either. Only the Pontiac Grand Am in the top ten showed any sizeable movement. Saturn slipped by 23,545 units and six of the ten were down on last year. Most of the gains came from much lower down the table.