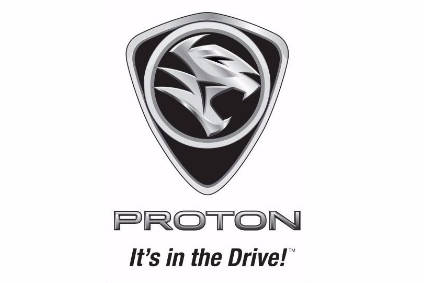 Malaysia's DRB-Hicom has stepped up its efforts to find a strategic partner for its struggling car subsidiary Proton, just four years after it acquired a controlling stake in the country's first national car company.
Reports have emerged that the Kuala Lumpur-listed conglomerate directly approached some 20 global automakers in recent months with an offer to sell a significant stake in Proton. According to local reports, a majority stake is to be made available to the right investor.
Three companies have indicated they are in the process of responding to DRB-Hicom's call to enter discussions on the future of Proton, including France's Peugeot and Renault and Japan's Suzuki.
This broad-based invitation betrays more than a hint of urgency on the part of DRB-Hicom, which has seen its financial performance and its share price deteriorate significantly since it took control of the Malaysian national carmaker in 2012.
In the financial year ending in March 2016 DRB-Hicom reported a pre-tax loss of over MYR821m (close to US$200m) compared with a MYR502m profit in the previous year.
Group revenues declined by 11% to RM12.17 billion, generated from vehicle and motorcycle production and sales, component manufacturing, defence vehicles and equipment, logistics and airport services, banking, residential and commercial property development and hotels.
DRB-Hicom attributed this deteriorating performance on falling vehicle sales, with Proton's performance particularly in the spotlight as the brand continued to lose market share in its main home market.
In the first eight months of this year Proton's sales at home fell by more than 37% to just over 42,000 vehicles – in a market that was down by less than 15%. Its market share has slumped to just under 12%, from 16% in the same period of last year, trailing Daihatsu-affiliated Perodua and Honda.
Other automotive brands that DRB-Hicom is involved with have all gained market share so far this year, including Honda which has seen its market share climb to 15%, as well as Isuzu and Mercedes-Benz each with around 2% of total sales.
The latest financial data, for the quarter ending in June, shows group turnover fell by over 15% to MYR2.5bn, while pre-tax losses widened to MYR121.3m, from MYR16.7m a year earlier.
Proton is on course to sell fewer than 100,000 vehicles worldwide this year for the first time in more than 20 years. It will probably sell around 70,000 vehicles globally, more or less matching what it achieved in 1990. At that time, its domestic market share was around 70-80%.
DRB-Hicom is extremely uncomfortable with the detrimental effect that Proton has had on its financial performance, especially as other parts of the group have outperformed many of their peers.
The conglomerate's share price has slumped from a peak of MYR3.2 in early 2012, at the time of the Proton acquisition (and when the exchange rate was just over MYR3:US$1), to MYR0.84 in June.
The share price has recovered to MYR1.45 in the last three months, helped by the release of the latest round of financial support from the Malaysian government and perhaps also on hopes of a successful Proton disposal.
Despite the launch of new models such as the Perdana and popular Persona in recent months, DRB-Hicom is clearly struggling to implement the Proton turnaround plan that it laid out soon after its acquisition in 2012. This included a somewhat lofty annual production target of 500,000 Proton vehicles by 2018. This now seems part of a much changed, distant past.
The company now is getting hammered in its home market by strong global brands and global products, despite continued market protection, while it has withdrawn from many key overseas markets due to the introduction stricter emissions regulations.
The company's turnaround plan, and in reality the company's last real hope of recovering as a somewhat independent carmaker, is tied in with the new family of low-emission engines due to fitted to the first new model ranges towards the end of the year.
The Malaysian government has provided high levels of protectionism over the years to nurture Proton's development, as well as providing grants for R&D and soft loans. The latest support has come in the form of the purchase in June of MYR1.25bn worth of long-dated redeemable preference shares issued by Proton. A second redeemable share purchase, worth MYR250m, has been confirmed for January 2017.
Even with continued government support, it has been clear for a long time that Proton is far too small to support a product R&D programme that would allow it to keep up with its main competitors. This is more the case now than ever before.
The Malaysian government no doubt is suffering from aid fatigue with regard to Proton and has warned the carmaker that its business model as it stands is unsustainable. Malaysian consumers are also tired of buying subsidized, below-standard vehicles over the years and are clearly voting with their wallets.
The government also has told DRB-Hicom that it needs to find a strategic partner for Proton as soon as possible, even if it means selling a controlling stake in the company. This is a massive policy shift compared with when it held negotiations with numerous potential partners over the last 20 years.
Even ten years ago, when Proton still enjoyed a 30% share of the domestic market, giving up a majority stake in the company was unthinkable for the Malaysian government.
Leading global vehicle manufacturers including VW, Ford, GM, PSA, Mitsubishi and Honda all walked away from strategic partnership talks at different times over the last 20 years because of the government's reluctance to cede control of Proton. Talks with Honda and Mitsubishi in this period have been limited to specific product sharing agreements.
With Proton no longer the country's leading car brand, DRB-Hicom is clearly in a much weaker position to negotiate a deal with a strategic partner and in truth looks eager to sell at any cost and move on. Production volumes have fallen sharply in recent years, while overcapacity has risen substantially.
With a production capacity of 400,000 vehicles a year split between two plants, Proton needs a strategic partner with regional production ambitions.
Taking on the legacies of a company that for three decades was under government control is a huge risk, particularly with leaner competitors such as Perodua, Honda and Toyota effectively already controlling the local market.
The jewel in the Proton crown is no doubt Group Lotus, the UK sportscar manufacturer with highly-regarded automotive engineering capabilities. A separate buyer may be sought for this company.
DRB-Hicom said it is committed to finalizing a deal with a strategic partner for Proton in the first half of 2017. No doubt it will be hoping it has set more realistic target this time.
See also: DRB to sell majority stake in Proton, investors shortlisted