In the automotive industry, change is
constant. It is the pace of change in the competitive environment of the North American
automobile industry that is rapidly increasing, and the after-effects reverberate across
each tier in the supply chain.
Global competition, innovative
technologies, and demanding customers call for suppliers up and down the chain to
accelerate improvements in cost, time and quality. All automotive suppliers — from the
major first tier systems producers, to the smaller "Mom and Pop" piece producers
of the second through fourth tier — now must produce higher quality products at lower
costs, faster than they ever have before.
There are harsh consequences for poor
performance in this competitive climate. Those suppliers unable to perform will watch
their share of the automotive market shift to more agile and efficient competitors.
The Origins of Lean
One response to this increasing competitive
pressure has been an adoption by automotive manufacturers and suppliers of lean production
techniques. In the early part of this decade, industry analysts first explained the lean
production method, which originated in Japan under the concept of "shared
destiny". Lean production tightly integrates product design, supply, distribution,
manufacturing, accounting, marketing, and management. An ideal lean production system
consists of all parties within the extended manufacturing enterprise sharing information
and resources in a team-oriented, multi-functional environment.
Over the last ten years or so,
organizations have put lean production in practice by instituting continuous improvement
programs, employing techniques for reducing inventory levels, streamlining plant layouts,
utilizing statistical process control, operating with "Just in Time" (JIT)
material flow processes, modular assembly and a myriad of other powerful lean processes.
How well do you really know your competitors?
Access the most comprehensive Company Profiles on the market, powered by GlobalData. Save hours of research. Gain competitive edge.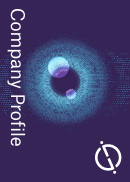 Company Profile – free sample
Thank you!
Your download email will arrive shortly
Not ready to buy yet? Download a free sample
We are confident about the unique quality of our Company Profiles. However, we want you to make the most beneficial decision for your business, so we offer a free sample that you can download by submitting the below form
By GlobalData
The automotive industry made a compelling
case for the adoption of lean practices through the Automotive Industry Action
Group's (AIAG) landmark 1994 Manufacturing Assembly Pilot project. AIAG, a
not-for-profit trade association of North American vehicle manufacturers and suppliers,
sought to improve material and information flow within the automotive industry. The
project identified common technologies and required business practices that offer
significant benefit for individual companies and supply chains as a whole.
As lean manufacturing methods have evolved,
more sophisticated practices and technologies have been developed to achieve higher
manufacturing quality standards and reduced final costs. The business revolution has
resulted in a more capable first tier supply base, that now takes on total responsibility
for designing, manufacturing and delivering entire vehicle sub-assemblies – striving
to perfectly synchronize their efforts with those of the vehicle manufacturers.
In most cases, the first tier organization
is moving toward becoming a "true" trading partner with original equipment
manufacturers (OEMs). Each company's destiny is closely tied to the other. Now, as we
see it, this lean approach must continue to evolve, and migrate down the chain.
Technology for Lean Supply
Historically, information technology has
played an integral role in improving speed, flexibility, quality, and reducing costs for
manufacturers and the large first tier companies. ERP systems evolved to optimize the
complicated processes inside an enterprise related to purchasing, customer orders,
production orders, Bill of Materials, shipping and financials. The components of ERP are
building blocks that, when implemented and integrated to form a complete system in the
extended enterprise, help to enable true lean manufacturing. Electronic Data Interchange
(EDI), document management, automated distribution systems, manufacturing process control
and other components are commonly used in varying degrees of integration throughout the
automotive industry.
As lean manufacturing practices move to the
lower tiers, the use of technology tools must evolve and migrate concurrently.
Demands of the First Tier
The vision looks something like this: first
tier suppliers carve out a leadership position in the engineering, manufacture and
assembly of fully integrated systems. In fact, industry analysts estimate that vehicle
producers are seeking to order just 7 or 8 modules from the tier one companies per
vehicle. This an astounding figure, considering that studies show it takes between 7,000
– 10,000 parts to build a typical model. By grouping components or subassemblies that
work together and are delivered in sequence as an assembled unit, the supplier takes on
complete system responsibility – for example rolling chassis or complete interior
modules — and responsibility for those sub-components produced by other suppliers.
This vision entails comprehensive efforts
toward sub-supplier selection and validation, purchasing, supplier quality standards and
process creation. The vision also entails the automation and integration of information
flow of all parties.
For tier two, three and beyond, the first
tier drives initiatives for improved methods such as sequenced delivery. A seat supplier,
for example, might demand that its sub-components be delivered to the line in racks
multiple times per day. The entire chain must now select and implement technologies and
processes to enable such a scenario.
Tier one also demands that its suppliers
operate with true JIT methods – keeping their own inventories lower by accurate build
forecasts. No longer can a supplier ship to monthly or weekly orders. Now, it must be
agile enough to receive daily demand requirements, process them directly in an MRP run,
produce just what is needed, and deliver exactly when the customer needs it.
Making the Vision Happen
Technology enablers must be carefully
chosen to facilitate the automation of internal processes. Thus, as lean moves down the
chain, the new practices do not become a burden to employ. A nuts and bolts supplier, for
instance, cannot just "rip and read" customer orders via fax or EDI and run
weekly MRP. They now need integrated software systems to automate the flow of order
information.
What complicates the situation for many
organizations downstream is that often only a portion of their overall business is
automotive. As an example, a small piece part maker or machine shop might also serve the
aerospace, retail, and maritime industries. In past years, the sub-supplier might be able
to patch together systems to meet automotive demands for that small percentage of their
business. Today, however, customers are looking hard at a sub-supplier's commitment
to lean processes and technologies, evaluating contracts based on the company's
ability to meet automotive initiatives.
The Value Chain
Putting lean production practices to use in
the lower tiers is not simple. There are no quick fixes, nor does it involve merely
plugging in a new software system or two.
A means to begin is through an assessment
of a company's own processes and practices, sometimes known as mapping the internal
value chain. When mapping internal information flow, for instance, this analysis starts
with a careful look at how external requirements are pulled through an enterprise. The
focus is on the methods used to receive customer orders; the activities taking place to
move that information to production, materials planning, scheduling, shipping, etc; the
personnel involved to manage and perform activities; and the manual intervention necessary
for internal information flow. Once orders are sent to the shop floor, is information
integrated with ERP and MRP systems, or is duplicate data entry taking place? What are the
activities taking place on the shipping dock? How can sequenced delivery be facilitated?
By mapping the internal value chain with
these and many other process-related questions, a company exposes any weak links when
processing requirements from customers. If the goal is one-day information flow, shortened
delivery times, reduced inventory, sequenced delivery, or any other lean practice, an
internal value chain analysis will uncover the obstacles to achieving the practice and
ultimately satisfying the customer. Then, once the "obstacles to lean" have been
discovered, the process of technology search and selection can begin.
As an example, we have heard of cases where
a supplier utilizes components of an ERP system for manufacturing and financial
processing. After mapping their internal value chain, however, the company might discover
that the same information is being entered several times to facilitate ERP functionality.
Customer order information being received via EDI is being re-keyed, tying up personnel
and introducing the likelihood of error. Information is not shared across the enterprise,
severely limiting the company's ability to meet a lean standard of one-day
information flow. A weak link is exposed. The next question then becomes this: what
integrated technology enablers will the company implement and interface to remove the
obstacles? It is only after this careful analysis that an organization can move
efficiently and effectively toward lean.
Advent of New Technologies
Organizations in the automotive supply
chain have a wide range of options when searching and selecting lean-enabling technology
tools. Technology develops quickly, and each organization faces cost implications when
selecting between all available systems. An investment in technology must make solid
business sense – directly alleviating each company's unique obstacles to lean
practices.
A useful analysis when developing selection
criteria for the integration of EDI, for instance, is to assess the costs of
non-compliance. Identify and analyze the true costs for a company if integrated
information flow is not automated. Can the demands of the first tier be met without
automating the flow of order information throughout the entire enterprise?
Even as companies evaluate current
technologies, innovations are being developed for even greater automotive business process
improvements. An example is the AIAG's recent introduction of The Automotive Network
eXchange ™ (ANX) network – an internet-based communication link for secure access to
automotive trading partners. It is designed to reduce the support, effort, costs and time
associated with existing communications environment. Once in full production, the ANX
service will be the largest secure electronic commerce network, carrying automotive
business applications such as EDI, CAD data, and e-mail.
The idea behind the service is that ANX
will improve trading partner communications, simplify data network connections and
facilitate future network and applications growth. AIAG studies show that ANX will save
the auto industry millions of dollars as a result of eliminating costly proprietary
connections currently in place. Indirect cost savings will also be realized. AIAG analysts
predict that ANX will remove the heavy burden on each automotive trading partner to
support proprietary links – making the innovation a true lean-enabling technology.
Tier ones are just now analyzing the
benefits expected from the ANX service. Those organizations down the chain are wise to
keep ahead of the initiative, analyzing exactly how the new link will help them get
information faster and more cost effectively. In this way, the sub-supplier will also
benefit from reduced support, effort, and costs of communications.
Final Thoughts
We have sampled just a few issues
representing a philosophical shift experienced by all organizations in the automotive
industry. Decades of intensified global competition and the introduction of innovative
technologies has led to many other changes in the way the North American automotive
manufacturers and their suppliers operate.
Technology for a lean supply chain is
continuing to develop and migrate down the chain. Each organization at every tier should
now begin careful planning, as they examine the tasks required to move from the current
situation to an eventual system that reduces cost and delivers product to the customer
when required.
All in all, the true value of lean
production cannot be realized without significant organizational change. While automotive
related technologies have the potential to greatly improve supply chain performance, the
final power for an ideal lean production system rests with those managing and operating
each organization in the chain.
By Jessie Alderson & Lee
Pittman, Future Three Inc
ANX and Automotive Network eXchange are
registered in the U.S. Patent and Trademark Office as service marks by the Automotive
Industry Action Group (AIAG), Southfield, Michigan.
Author Biographies:
Jessie Alderson serves as Director of
Industry Technology, Future Three, Inc., Northville, Michigan. Alderson's experience with
manufacturing and EDI spans over 25 years. Currently, Alderson is an active leader and
participant on many ANX Network Service teams at the Automotive Industry Action Group
(AIAG).
Lee Pittman is Vice President of Industry
Relations, Future Three, Inc., Northville, Michigan. As a director on the board of the
AIAG, Pittman works with other automotive executives to create initiatives that improve
processes and reduce the costs of building cars and trucks. He has been crucial to writing
the established education curriculum being taught today at the AIAG.