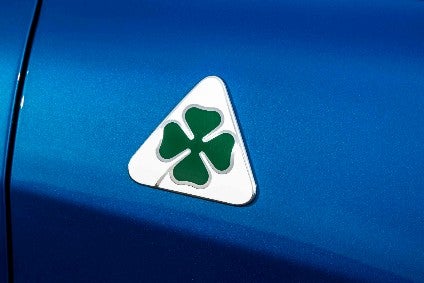 Will Alfa ever reach the infamous 400,000 cars a year goal that FCA set for it? In 2018, it was less than a third of the way there. The end of the MiTo and the age of the Giulietta meant European retail sales dipped. By contrast, US deliveries almost doubled and exports to China finally rose above the 5,000 units mark. The most expensive model is doing well too. What may surprise many is that the Stelvio Quadrifoglio is as good as if not better than the Porsche Macan Turbo.
Fiat Chrysler should never have publicly announced its internal, worldwide sales goal. Not because it left the division open to a new generation learning about an unfortunate tradition of over-promising and under-delivering. No, the reason FCA needs to cease mentioning a number is that this is the wrong thing at which to be aiming. Did TMC ever say how many units of the LS 400 it intended to sell when setting up Lexus? It did not. Make first rate cars and the results will follow.
After time recently spent with one such first rate car, I am cautious in saying so yet optimistic too: Alfa Romeo may be in the early days of what could be a new era defined by the excellence of the vehicles.
Can an Alfa be as good as the German and English super-SUVs?
What this marque should be seeking to do is delight anyone who buys one of its models with the experience of delivery, driving, servicing, ownership and eventual trade-in. No matter how good the Stelvio Quadrifoglio is, it has to compete with not only the fastest Macan but also the likes of the Mercedes-AMG GLC 63 and Jaguar's delayed but soon to be launched F-Pace SVR. Plus, BMW will add the M Performance to its X4 line-up from April. Audi? We're still waiting for an RS Q5 but don't rule it out. All of these brands and their dealers have a lot more experience at pleasing the especially demanding people who buy such fast, high-priced SUVs.
Those in their 20s generally don't have much hands-on experience of Alfa Romeo, and that's if the brand is even known to them. And then there are the older people – a lot of them, in fact – who think they know what it's like to own an Alfa: wonderful short term but eventually, endless trips to the dealer to fix noises, illuminated warning lights, failed components. Car ownership shouldn't be like that. Forums are full of postings about all manner of models going wrong and terrible experiences at the hands of dealerships which lack the strive for excellence. And I am not talking about Alfa Romeo here. Ergo there exists an opportunity.
How well do you
really

know your competitors?

Access the most comprehensive Company Profiles on the market, powered by GlobalData. Save hours of research. Gain competitive edge.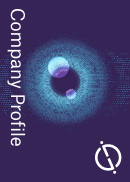 Company Profile – free sample
Thank you!
Your download email will arrive shortly
Not ready to buy yet? Download a free sample
We are confident about the unique quality of our Company Profiles. However, we want you to make the most beneficial decision for your business, so we offer a free sample that you can download by submitting the below form
By GlobalData
Sceptics can be won over
This brand then is up against sceptics yet let's not forget that millions the world over, especially younger potential owners, have open minds. There are new people running Alfa Romeo. For someone such as me who looks at the cars as an analyst and an enthusiast too, there is much to be cautious about and also to admire.
Here is a big statement: the Stelvio Quadrifoglio I lived with for a week, and drove fairly hard at times adding to the multiple thousands of miles already showing on the odometer, never once gave rise to even a suspicion that it would be anything other than as joyous an ownership experience as a Porsche. At just under seventy thousand pounds before options there can be no excuses: that is a lot of money. And a lot of money for an Alfa. Here then is another statement which may shock (myself included): the Stelvio Quadrifiglio is worth the deposit and monthly outlay, not to mention the not insubstantial costs of petrol, insurance, tax and so on.
If the marque's cars are changing massively for the better – and this is the best Alfa I have driven – something equally good is happening to worldwide sales. Finally, they are rising. At a slow, sustainable pace. Would you believe that 29,150 people bought a Stelvio in Europe last year? This compact SUV is also the reason why Alfa Romeo's US deliveries rose to a record 23,820 in 2018. Before falling by 30% in January (due mainly to so many Americans having lost interest in sedans).
Global sales. Rising. Slowly.
By my own estimate, last year's global volume was a little less than 120,000 vehicles. ACEA data show a total of 82,939 for EU and EFTA countries, China was approximately 5,500, Canada was 1,402, Australia 1,279, Mexico 275 and then there's Japan, New Zealand, Singapore and various other places. Not great. Not bad though. The MiTo is dead, the Giulietta is ancient, there is no Giulia wagon, D segment sedans are in steep decline in the USA (though incidentally, not in the much larger Chinese market). Think about it: the brand ought not to be doing as well as it is. People are beginning to take a punt on an Alfa.
Let's keep our feet on the ground. Alfa Romeo did not make the top 25 in Europe in 2018. Even Honda, which fell further still, to 134,949 sales, was able to do that (just). Mitsubishi, an importer, outsold Alfa by more 50,000 vehicles, Mazda, another OEM which manufactures no vehicles in the EU, was 150,000 units ahead of the Italian make. There is a long, long road ahead if FCA is thinking that one day its would-be high volume premium division might be seen as a threat by Mercedes, Audi and BMW. Last year though, with 83,819 vehicles delivered, even the embattled Jaguar performed better at a Europe-wide level. And yet, look again. Seven models were needed to hit that number.
German levels of design intelligence
It isn't often that I burn to hang on to a car when the time with it comes to an end. It happened with the Stelvio. Not with the 2.0-litre one last year, a car which my inner enthusiast was nonetheless so happy to discover was a very good thing. It wasn't an object of lust though. The Quadrifoglio is. I mean, just look at it. Somebody has done a tremendous job of creating the right look for an Italian take on the super-SUV.
The press test vehicle was that rare thing: a car which I would change nothing on. Every option was a good decision. Opening a rear door to assess roominess I found myself gazing at the backs of the shiny carbon fibre racing seats. Try telling yourself you don't need to drop an additional £3,000+ on them. Then feel ashamed, as I did, for thinking "yeah but they aren't heated". Nor is the beautiful alcantara-trimmed extra-cost steering wheel. So what. Such things are nice for winter months. Not essentials.
There is a lot to love about the Quadrifoglio and much which may surprise. The people who developed this vehicle were obsessive, and in a great way. That's not usually the case with Alfas is it? Here's some examples. All the windows disappear fully into the doors and the sills are low so kids will love the back seats. The tops of all four doors are satisfyingly wide, which suggests solidity. They also have that thunk which is so often missing from many German cars. Forgive me for mentioning the Sparco seats once more: they come complete with letterbox slots for a racing harness and multiple allen bolts. This is an SUV, remember.
Sexy but solid too
What else? How about every hinged panel feeling oh so solid: that includes not only the doors but the boot, glovebox and cubby box lid. Run your eyes and a finger across the top of the dashboard to assess the stitching: it's perfect. Another example of people with OCDs spending much time getting this interior right: there are two lock/unlock switches. Often it can be hard to find the only one (centre console? driver's door?) as the friend you're giving a lift to stands in the rain tugging on a door handle. It's a thoughtful touch and money which FCA didn't need to spend. Similarly, there are three USB slots up front and two in the back, deep cupholders, wide door bins with felt lining and not one piece of all the carbon fibe trim throughout the interior looks contrived. Quite the opposite.
One of the few things I didn't like is the nasty-feeling plastic of the gear selector lever, something which can sour a first impression of anyone test driving an automatic Giulia too. Also, there's no spare tyre and some would say the infotainment system's screen is on the small side. Oh, and since the world is already beset by unwelcome noise, why do a few OEMs still make their cars announce as well as flash to say that they are locked? Via a long, piercing, bothersome beep. Worse, there are two when unlocking.
A cursive font on the windscreen wipers
Mid-winter can be an awful time to test any car, and especially one with giant low profile tyres on wide rims. Yet the Quadrifoglio is a delight even when the roads are dodgy. I keep obsessing about obsessiveness when it comes to the design and functions of this car. It isn't often that you see branding on windscreen wiper arms but this one has that. Perfectionists honed the Quadrifoglio, I am convinced. Also, salted roads means you're constantly having to activate the windscreen washers. In the Stelvio these are integrated with the wipers so that way less fluid is needed. The aerodynamics must be good too as spraying and wiping the back window is only an occasional need even at high speeds on motorways.
Other options in this car which are worth the money are a big glass sunroof (no loss of headroom either) and a Harmon/Kardon sound system which gives phenomenal sound quality. Well, sometimes even a petrolhead needs a rest from the magnificence of the exhaust note. Which, by the way, is burbly-barky only when in RACE.
Some standard gear is equally unimprovable. Just as on a Macan, the tailgate opens AND closes via the key or a switch on the driver's door and those big metal paddles – why doesn't every manufacturer make them look and feel this good?
Summary – world's best super-SUV?
There is too much more to say but time to draw this review to a close. OK, one last thing: the d n a (dynamic, natural or all-weather/enhanced efficiency) controller and its RACE setting turn this already great car into a sensation. The power (375kW/510PS) and 600Nm of torque put out by the 2.9-litre Ferrari-derived biturbo V6 are if anything not quite enough for the chassis' abilities. As for the noise it makes, this has to be one of the world's best sounding V6 engines.
The Quadifoglio's steering is as good as the best JLR vehicles, acceleration is at the Tesla level, it doesn't lean, it's even very comfortable – yes really, the rally-style seats grip but yield and pamper too. Even after a long drive – there were several and congested city ones as well – it can be hard to take in how perfectly engineered this vehicle is. Then, if you're me, there comes a sad day. The man arrives to take it back to Fiat Chrysler. I really did stand at the window and watch it go, remembering all the drives. Feeling as though I knew how Jep Gambardella felt as that party in La Grande Bellezza was ending.
The Alfa Romeo Stelvio Quadrifoglio costs from GBP69,500. Yellow brake callipers are GBP595, a leather and alcantara covered steering wheel is GBP425, Sparco Carbonshell front seats are GBP3,250, a Harmon Kardon audio system upgrade is GBP950 and an opening panoramic glass sunroof is GBP1,250. Zero to 62mph takes 3.8 seconds, top speed is 176mph, CO2 is 227g/km and the Combined consumption is 24.8mpg.