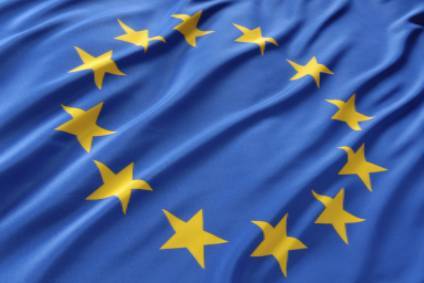 Western Europe's car market is continuing to recover, helped by a positive replacement cycle and returning consumer confidence built on an improving economy. While sales still remain below pre-recession levels they are heading rapidly in the right direction.
Car sales in Western Europe grew by a healthy 14% in May, according to LMC Automotive data. All of the Big Five markets were up, with only the UK failing to achieve double-digit YoY growth. The selling rate for the region stood at 14.1m units in May.
"Economic growth rates in the eurozone may be far from spectacular," notes LMC analyst Jonathon Poskitt. "But we are seeing an increasingly supportive economic environment with labour markets looking healthier and economic growth picking up. It's an overall picture that is helping to lift demand, quite rapidly in some countries where there is clearly an appetite to replace ageing vehicles."
One such market is Italy. The Italian car market was up over 27% YoY in May and it continued to drive growth up in the region. New car sales in Italy are up by 20% in the first five months of the year, with an annual selling rate approaching 1.9m units. A recovery in private consumption is expected to be sustained by an improving labour market and favourable fiscal measures, and should support further market growth beyond 2016, LMC says. Three years of economic recession ensured the Italian car market slumped considerably, so it's a recovery from a low base. Italy's car market is forecast by LMC to see 18% growth YoY in 2016, though that still leaves the market 25% down on the last pre-recession peak. "In the good years of the past, Italy's car market could be around 2.4m units," says Poskitt. "It slumped to 1.3m in the depths of recession and has been coming back strongly this year. We expect it to be close to 1.9m units for the year."
Spain's car market has also accounted for a lot of the decline in Western Europe since the last peak – it went from a peak of 1.6m units dropping down as low as 700,000 units during the severe recession years. It is also continuing to grow rapidly this year and is expected to surpass 1m units at above 1.1m units in 2016. The government's PIVE scrappage scheme continues to go through multiple iterations (we are now on version eight) that have taken advantage of an old vehicle parc. The Spanish car market posted its best May result since 2008, with a circa 21% YoY gain. Despite the government incentive scheme (PIVE 8) ending in July, economic momentum should continue to boost the Spanish car market growth in the medium-term.
Poskitt maintains that the market story in Italy and Spain is the main positive in the Western European car market outlook for 2016. The market is forecast at 14m units, some 6.3% ahead of 2015. "The real story this year is the boost from Italy and Spain. Other markets are making good progress, but their volume contribution to regional growth is less significant," Poskitt says. "The Italian car market will account for over a third of this year's volume growth in the West European car market."
The German and French car markets continue to advance in line with improving economic conditions and confidence. The German car market is potentially threatened by demographics further out (a key car buying age cohort is on the decline), but should be comfortably over 3m units again. The French car market should grow to just over 2m units in 2016, LMC says
One downside risk is presented by the UK car market. Having posted a record result last year, the UK has started 2016 well, up 4.1% YTD. The special factors that have boosted the UK car market in recent years could see it enter a period of decline in the next few years. There is also some concern about the impact of the EU referendum. LMC's base case assumption is that the UK's EU referendum will not result in a decision to leave, though polling suggests it will be a close call. However, if the result of the referendum is to leave, implications could include: a knock to business and consumer confidence; slowing GDP growth; a devaluation of the pound (raising prices of imported cars). This would act as a drag on UK car registrations later in the year with significant impact further out — by 2018, the market could be around 15-20% lower than the LMC base case assumption of just under 2.6m units. While it might be argued that the impact on other EU economies will not be significant, there may be some form of wider regional impact, again with negative implications for West European car registrations, LMC says.