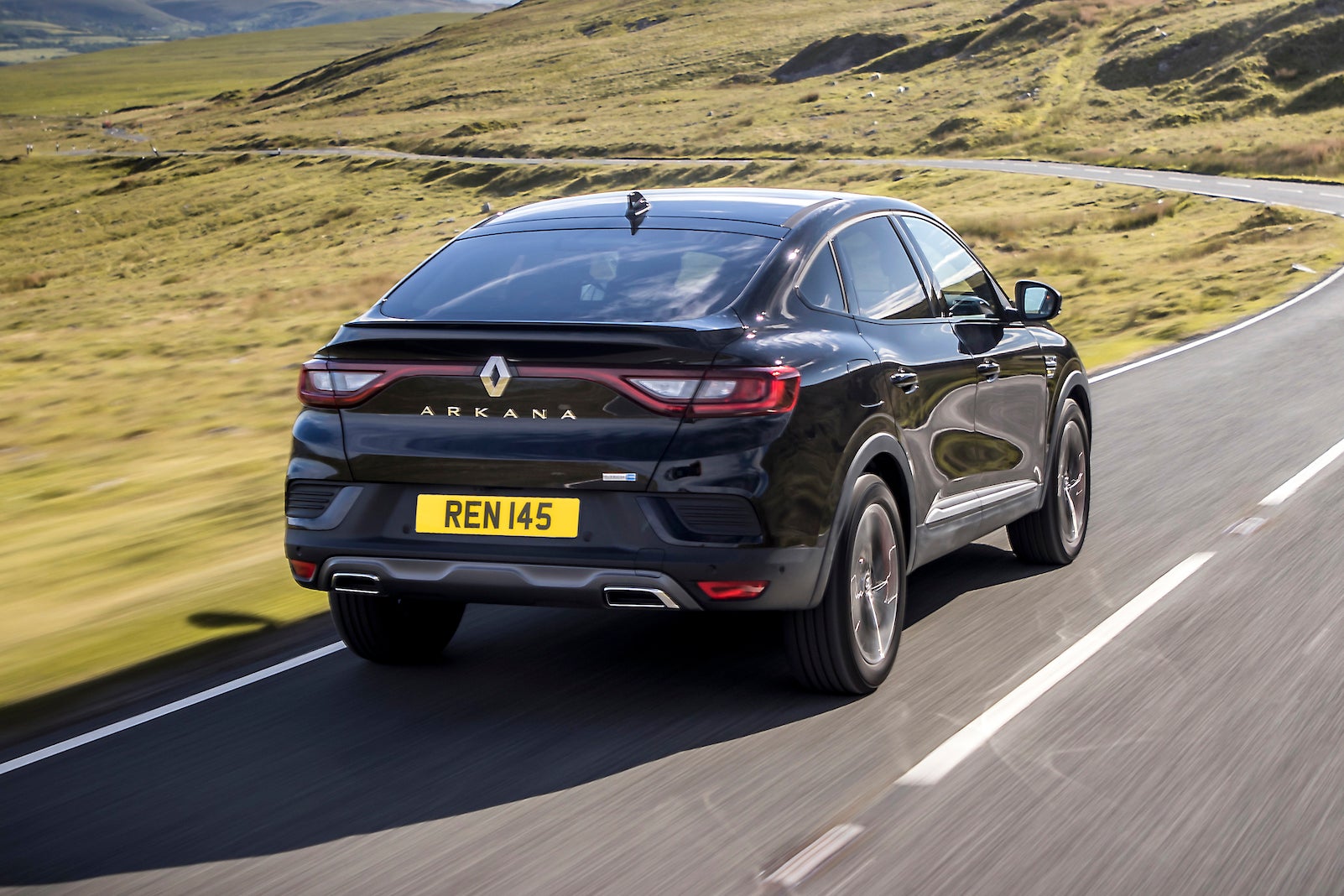 Just over two years ago, Renault launched production of an unusual model which it said would be for Russia, China, Brazil and South Korea. The coupé-crossover body seemed a touch experimental back then but it seems that the Arkana was a little ahead of its time, multiple brands now either emulating it or planning to.
Launch model for BO+ platform
This 4,568 mm long hatchback was the first model for B0+, an evolution of an existing low-cost platform. Production commenced first in Moscow, cars for the Russian market being fitted with a choice of two four-cylinder petrol engines: an atmospheric 1.6 as well as the Alliance and Daimler's newer 150 PS and 250 Nm TCe 1.3-litre turbo. Sales commenced in July 2019.
Four months before build commenced in Russia, Renault Samsung Motors revealed its own version at the Seoul motor show. This concept was called the Samsung XM3 Inspire, the production model being the Samsung XM3.
Built in South Korea
RSM also manufactures Arkanas for Europe, the Busan factory building both LHD and RHD examples for the region. Two petrol powertrains are available: a 1.3-litre mild hybrid (140 PS or 160 PS and 260 Nm) linked to an EDC dual clutch transmission, and the 1.6-litre series hybrid.
The petrol-electric model is launching this month in the UK and I've just had a drive of it. Under the bonnet there's a 69 kW (91 PS) naturally aspirated 1,598 cc four-cylinder engine.
The ICE is supplemented by two small motors which produce respectively 36 and 15 kilowatts. The least powerful of the pair is a starter-generator which is connected to the gearbox. The electrics are 12 V not 48 V.
Two-wheel drive only
Combined power is 105 kW (143 PS), which explains the name: Arkana E-Tech Hybrid TCe 145. Drive is sent to the front axle via a six-speed automatic gearbox. A Hitachi-supplied 1.2 kWh 230 V battery stores the hybrid system's energy with maximum range in EV mode being three kilometres.
There's aren't too many external differences between the mild and series hybrids, although the petrol-electrics lose some space when it comes to luggage capacity: 480 versus 513 litres. With seats folded, there's hardly a difference though, volumes being 1,263 and 1,269 litres.
You'd hardly call the hybrid's boot tight on space and that also applies to rear seat head and leg room, so there's seemingly no downside to those relatively rakish lines aft of the B pillars.
Doing very well in France
Buyers are becoming ever more keen on this model; the hybrid especially. Even though just about all markets are suffering ongoing falls due to the chips shortage, the Arkana has been turning in some strong sales numbers recently. It even pushed into the top ten in France, September deliveries hitting 3,579 units, enough to secure the crossover seventh place (YtD: 10,214).
C-shaped headlights feature and there is full width lighting at the rear so in this regard, the Arkana is typical of the latest Renaults. The company hasn't said if the new brand's logo will be applied in 2022 or perhaps later: the Mégane E-Tech Electric will be the first model for the snazzier badge.
Interior
On the inside, it's also all very familiar with a good sized portrait format touchscreen on the dashboard. Another familiar feature is a card-key and this has a special place on the centre console where it rests. Other manufacturers could learn from this – how many cars offer nowhere to place a key-fob where it won't rattle or vibrate?
All versions come with four USB sockets (two up front and two behind), door pockets which can hold 1.5 l bottles, soft-foam for the top section of the dashboard, wide-opening doors plus 211 mm of back seat knee room, 305 mm foot space and 862 mm of headroom. Seat fabrics are cloth, vinyl or leather.
Performance and economy
The E-Tech Hybrid's top speed is only 172 km/h (107 mph) although zero to 62 mph is a competitive 10.8 seconds. Equivalents for the mild hybrid are 205 km/h and 9.8 seconds but its average CO2 is 131 g/km (compared to 108) and fuel economy isn't nearly as good as the hybrid's Combined 59 mpg. That's in spite of a weight penalty too: 1,435 for the petrol-electric Arkana but 1,336 for the 1.3-litre non-hybrid.
I couldn't find any real flaws with this pleasing new Renault, the interior space and especially comfortable ride being its best features. Sometimes engine noise can be a touch intrusive but as with all hybrids, that's more because when it does start to rev (e.g. climbing a hill), the contrast from the silence of EV mode can seem sudden.
Conclusion
There are now so many crossovers and SUVs in the Arkana's size class that it can be hard to select even a top three let alone a best recommendation. This new hybrid does offer genuine novelty and strong appeal though. It's also more than good enough to convince a lot of people that Renault crossovers can command somewhat higher pricing than has been the case previously. Which is excellent news for the brand's intended direction.
The as-tested Arkana S-Edition E-Tech Hybrid 145 Auto goes on sale this month, priced from GBP28,600 OTR. The CO2 average is 108 g/km.