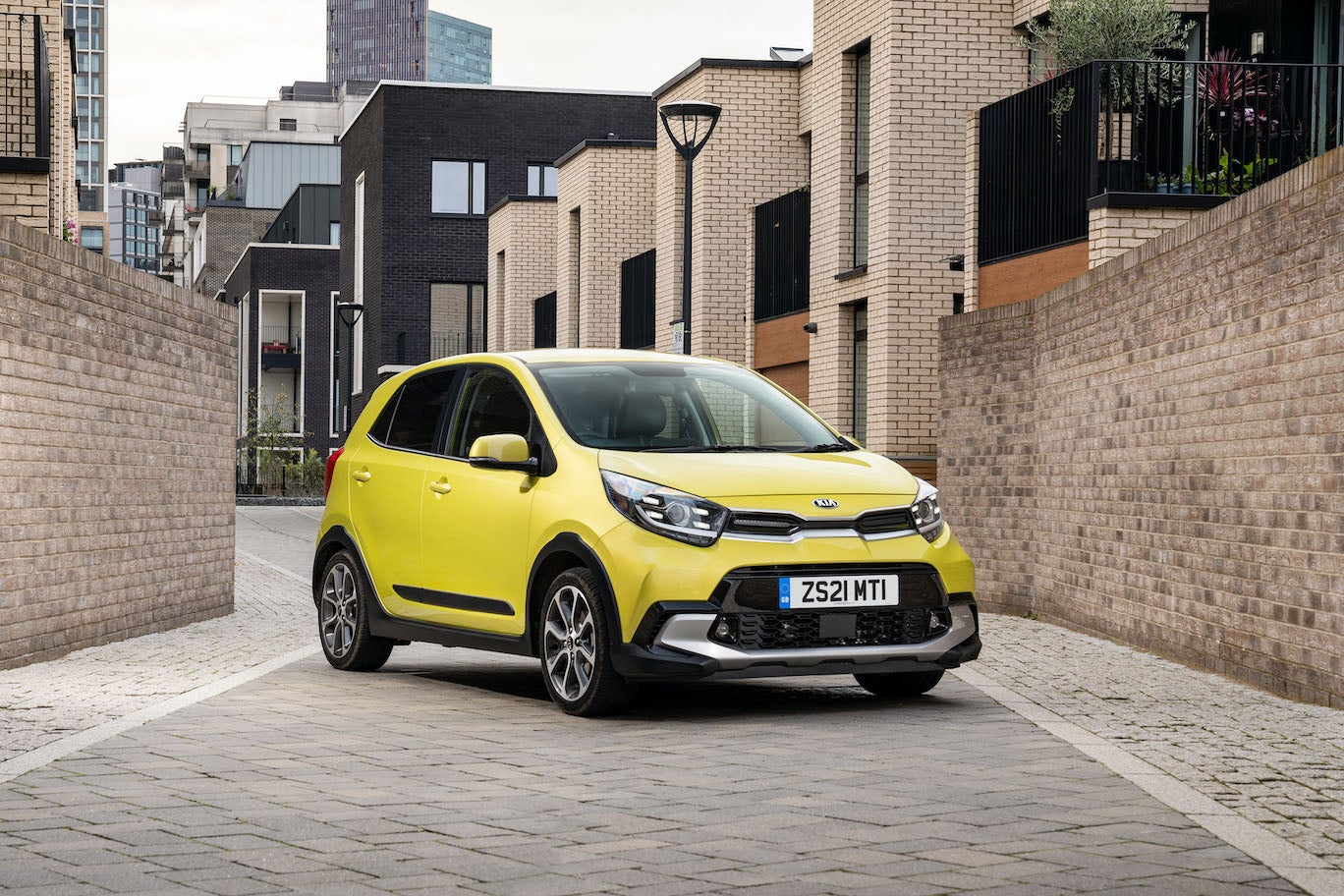 The answer to the question above isn't straightforward. HMG has multiple vehicles in the 3.5-4.1 m long class although only a few are available in the EU-EFTA-UK region.
Kia takes P1 from Hyundai in Korea
Hyundai offers the i10 hatchback and Bayon crossover to Europe-based customers, with the just-revealed Casper new for Korea and next year, for India too.
Kia Europe's main and in fact only such model is the Picanto. Yet Hyundai Motor Group's supposedly number two brand outsells Hyundai Motor Europe. And in a major shock, Kia took the number one slot at home in July, beating Hyundai.
Perhaps things switched back during August or there again not: the new Sportage is in demand while Hyundai has a full blown crisis with plants offline due to a dearth of chips.
Morning Urban & Picanto
All of this is relevant as there is one tiny (3,595 mm) car which Kia sells in its home country and for which Hyundai has no like-for-like opponent. Called Morning Urban there, it's the same as Europe's Picanto. Without this model then, the tables wouldn't have been turned.
While I'm not stating that the tiny hatchback is key to the brand's continued expansion in almost all countries, it certainly contributes worthwhile volume. And pulls in people who can then become Kia buyers again as their needs shift into other size categories. Which of course means better margins.
Six-year life cycle?
One plant manufactures the Urban Morning/Picanto for all markets: Seosan, which is some 130 km south of Seoul. It's been making the current JA model since January 2017 and should continue doing so into 2023.
The facelift announced in May 2020 saw the Korean market car change names to Morning Urban. It's selling well still, although there isn't much competition in the size class. Even so, more than 18,000 in H1 is a good performance.
Throw in Europe and certain markets in Asia and it's obvious that staying in this segment is pure logic. If you're wondering why I didn't mention China, what would logically be called the Kia K1 (the Pride/Rio is the PRC's K2) isn't available there.
One engine, two power choices
In another change made last year, HMG's SmartStream G 1.0 became the standard engine in many countries. There are two versions, the more powerful of which is turbocharged and produces 74 kW (100 PS). Kia also offers 49 kW (67 PS) 1.0-litre and 62 kW (84 PS) 1.2-litre non-turbo alternatives in certain markets.
The package of updates took a little longer to reach the UK and here, the little hatchback now offers multiple choices such as both 1.0-litre engines, an optional automated manual or a standard five-speeder and seven model grades, buyers being able to select from 13 variants.
Suspension lift does the same for margins
Kia has cleverly worked in certain higher priced mock-crossovers, these being the 30 mm wider and 15 mm higher X-Line and X-Line S. They both come with black side mouldings and cladding around the wheel-arches, twin exhausts and silver skid plates at either end. Not that you'd take either off-road as they are front-drive only.
The interior has black vinyl upholstery with green stitching; metal pedals with rubber inserts; plus silver and green detailing for the lower centre console trim, air vents and armrests.
Another difference for the little elevated twins is a five-seat layout whereas other Picantos only have four. The boot, which at 255 l is generous for the class, is the same for all.
The X-Line S adds chrome-look exterior door handles, automatic air conditioning, cruise control with a speed limiter, heating for the front seats and steering wheel, as well as a smart key with a start/stop button for the ignition.
Is 67PS enough?
I recently had some time with an X-Line powered by the 49 kW (67 PS) and 96 Nm version of HMG's 998 cc three-cylinder engine.
Linked to a five-speed manual gearbox, the slow but fun non-turbo Picanto is a refreshing change from all those heavy if much faster EVs, hybrids and PHEVs which are becoming the norm.
No sixth gear = poor economy?
A sixth ratio would mean a lower decibel level on motorways but even with the engine spinning hard in fifth, the X-Line will still return between 45 and 60 mpg. That wide margin is due to whether or not you accept that the default is a potentially slow car.
Top speed is a commendable 100 mph but Kia's press department quotes a zero to sixty miles per hour time (14.1 seconds) so let's call it perhaps fourteen and a half to 62 mph.
Commendably light
Nobody who buys a Picanto cares much about acceleration though do they? And yet A and B roads can be gratifying even with the non-turbo engine: once you get a bit of a speed up, clipping apexes in a tall but merely 978 kg vehicle is satisfying.
Kia does interiors very well and the Picanto's is a case in point. The upholstery and carpet is to a higher spec than can be typically found in Suzukis and Fiats in this class plus this brand always gives you a lot for the money. Don't forget the resale-protecting appeal of the seven-year warranty either.
Conclusion
Roughly one quarter of Kia Europe's allocation of Picantos goes to the UK, with certain other big population countries in our region also important for this model. You do wonder though, are Italy (9,068 sold from 1 Jan-31 Aug), The Netherlands (5,773), Germany (circa 4,800), France (circa 4,000), Spain (2,816) and others as profitable – Brits tend to choose higher model grades even in small cars. Anyone who thinks that there's no money in tiny hatchbacks should reflect on that.
What about an electric Picanto?
In a few years' time when the replacement lands, ICE-power should still be standard, even if an EV follows. Will that be a first for the generation after next (i.e. 2029/2030 launch) or added to the current car's successor line-up perhaps in 2024 or 2025? That depends on when Kia Europe decides it's time to pull the pin on (presumably) profitable petrol power for Picantos.
The Kia Picanto X-Line in as-tested form costs GBP13,650. The base '1' with the same engine is priced at GBP11,000 and the top-spec GT-Line S with more power is GBP16,345. The best CO2 average of any version of 110 g/km. Other model grades are '2', '3', 'X-Line S' and 'GT-Line'.