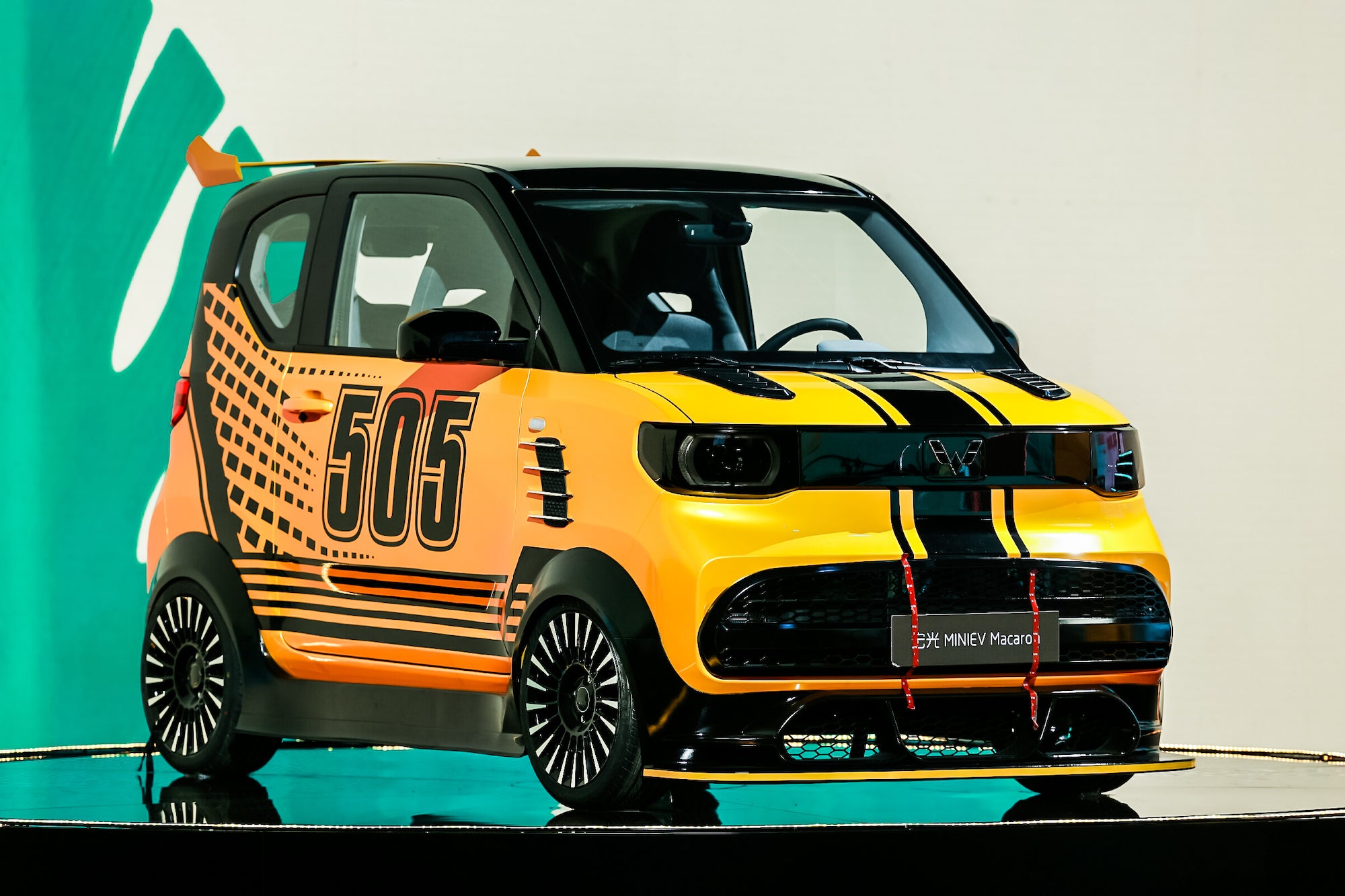 China's market for new energy vehicles (NEVs), comprising mainly electric and hybrid-powered vehicles, surged by 157% to a record 3,521,000 units in 2021, according to passenger car and commercial vehicle wholesale data released by the China Association of Automobile Manufacturers (CAAM).
This was a significant achievement considering the widespread disruption to the global automotive supply chain caused by the covid pandemic, with acute shortages of semiconductors in particular forcing leading automakers to significantly cut back production last year. The Chinese government also cut subsidies on NEVs by 20% at the beginning of last year, creating additional headwinds.
Sales of battery-powered electric vehicles (BEVs) increased by 161% to 2,916,000 units in 2021, making China by far the world's largest single market for these vehicles, while sales of hybrid vehicle rose by 141% to 605,000 units. Together they accounted for all of the automotive market's near 4% growth last year, while sales of conventional internal combustion engine (ICE) vehicles fell by over 5% to 23.9 million units – according to the association's data. This includes a 4% decline in deliveries of ICE passenger vehicles to 18,148,000 units and an 8% drop in ICE commercial vehicles to 4,607,000 units.
2021 was the fourth consecutive year of decline for ICE vehicle sales in China and it looks like this trend will continue uninterrupted, as NEVs claim an increasingly large share of the local market. For ICE vehicle sales in China, terminal decline is already well underway.
NEV sales accounted for more than 13% of total vehicle sales last year, up from just over 5% in 2020, and the government recently lifted its target to 40% of total sales by 2030 and 60% by 2035 – before ICE vehicles are phased out altogether from the market in the following decade.
The government cut NEV incentives by a further 30% at the beginning of 2022 and confirmed it will phase them out altogether at the end of the year. It is banking on significant pent-up demand in the short term, while rising volumes are also expected to bring down the cost of production significantly in the medium term.
By 2035, more than 20 million NEVs are likely to be sold annually in China, which will likely be mostly BEVs and hydrogen fuel cell EVs (FCEVs). This means massive upheaval for the industry, with both domestic manufacturers and foreign joint ventures investing heavily to make the switch to zero-emission technologies.
EV manufacturer performances
The country's leading NEV manufacturer last year was BYD Auto, with sales of 593,745 units – including exports. BEV sales increased by 145% to 320,810 units while hybrid sales were up by 456% at 272,935 units. Its best-selling BEV model was the Qin, with 187,227 local sales, followed by the Han with 117,323 units.
SAIC-GM-Wuling also contributed significantly to the growth of China's EV market last year, with sales of the Hong Guang mini EV range rising by over 250% to 395,4512 units, making it by far the country's best-selling EV model. Total EV sales came in at around 426,000 units last year.
Local reports suggest Tesla produced 484,000 vehicles at its Shanghai Gigafactory last year, or more than half of the company's global output, around 320,000 of which were destined for the local market. The plant produced 70,602 vehicles in December alone, giving it a theoretic annual production capacity without stoppages of close to 850,000 units. The company's best-selling model in China last year was the Model 3 with a reported 150,890 sales, although this looks to be significantly understated given the above data.
Xpeng reported a 263% rise in EV sales to 98,155 units in 2021, including 61,000 P7 models. Nio's sales more than doubled to 91,429 vehicles, split between the ES8, ES6 and EC6 models.
Other key EV models last year include the Chery eQ with 77,000 sales; the Chang'an Benben EV 76,000 sales; GAC Group's Aion 74,000 units; Ora Black Car 63,000 units and Good Cat 50,000 units.