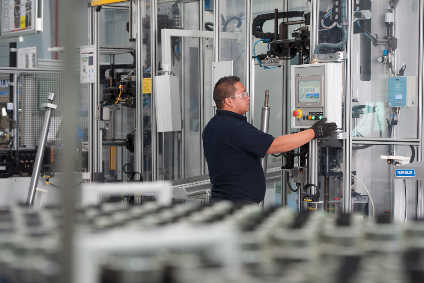 Relations between vehicle manufacturers and their suppliers is a subject area that has always provoked debate. For all the talk of the benefits of collaborative activity, the need for investment in shared and emerging technologies, 'best cost' rather than lowest cost, one reality is that OEMs look for 'productivity gains' from their suppliers in the relentless quest for lower cost and better competitiveness. An annual survey of suppliers in North America charts the state of current relations, viewed from the supplier standpoint.
John Henke, CEO of Planning Perspectives, Inc., has just issued his latest survey of suppliers in North America. In the past, it has frequently pointed to the relative failings of the Detroit 3 versus the more enlightened purchasing departments of the Japanese. This year, the survey results suggest that there is a more general failing across the industry to continue to make progress.
Henke points out that while automakers are enjoying record profits, they're also facing unprecedented challenges presented by new technologies, societal changes, government regulations and increased competition. These challenges demand plenty of investment in a climate that will become less favourable as demand turns down in 2018 – 2019. Relations with suppliers will be key to maintaining competitiveness.
"Going forward, automakers will have to invest heavily in new resources and training programs to improve their working relations with suppliers because suppliers have a significant impact on an automaker's profits," says Henke. "Currently this investment isn't happening across the OEMs with sufficient focus."
That's the main conclusion of the "16th Annual North American Automotive OEM – Supplier Working Relations Index Study" which evaluates and ranks Ford, General Motors, FCA US, Nissan, Toyota and Honda on their working relations with their suppliers.
This year's study shows that of these six automakers, only General Motors – a historical laggard, PPI notes – showed significant improvement in this year's study gaining 26 points and moving up to fourth place in the rankings by displacing Nissan, which dropped 19 points to fifth. Nissan and FCA now significantly lag the other OEMs. Ford improved by six points, but continues to significantly lag the two traditional leaders – Toyota and Honda. There is no room for complacency for those two. Both Japanese automakers had shown significant improvement over the past two years, but this year dropped four and seven points, respectively.
"At a time of record profits when the automakers should be investing in building more collaborative relations with their suppliers, the major indicators of this year's study suggest this isn't happening," said Henke.
"We had expected Toyota and Honda to keep improving into the Good-Very Good WRI range, but their several years of improvement seem to have halted. Ford supplier relations have been stagnant since 2010, bouncing back and forth in the low Adequate range. Nissan relations have dropped significantly during the past two years to being just ahead of FCA which has been in last-place since 2008. The only bright spot this year is GM – they improved significantly – back to the low Adequate status where they were three years ago."
The study, it is claimed by PPI, is watched carefully in automakers' boardrooms because an OEM's supplier relations rating is "highly correlated to the benefits that a supplier chooses to give an OEM – including which OEM is first to see a supplier's newest technology, is provided a supplier's best personnel for support, and gets their best pricing – all of which impacts an OEM's competitiveness and the suppliers' contribution to the OEMs' operating profit."
Key OEM purchasing characteristics for good supplier relations are "flat or declining"
The annual study evaluates the relations between OEM buyers and their suppliers. Over the years the study has shown that automakers must have certain relations-related characteristics in their purchasing organisations in order to build more collaborative relations which lead to greater profits. The problem as Henke sees it is that these key characteristics have been flat or declining for several years for nearly all of the automakers, including GM, in spite of its improvement this year.
Nissan and FCA are ranked in fifth and sixth place respectively on the WRI and are on trajectories that don't bode well for either company, said Henke. For both, the percentage of buying situations the suppliers rank as being Very Poor – Poor is increasing, while the percentage ranked Good – Very Good is falling – and has been for several years.
At GM, while Very Poor – Poor buying situations are declining somewhat, Good – Very Good relations are flat, with improvement only in the Adequate range. At both Honda and Ford there's a slight increase in the Very Poor – Poor ranking and a decline in the Good to Very Good. Toyota is essentially flat in both buying situation categories.
"Overall relations at Nissan have been essentially flat since 2008, followed by the significant drop of the past two years, while Ford relations have been flat with very little improvement since 2010," said Henke. "The flat Toyota and Honda relations this year are somewhat surprising given their steady improvement since 2013. We had expected both to continue improving into the Good – Very Good category where neither has been since 2009. These results suggest change is needed by all six automakers if future challenges are to be successfully met," said Henke.
Purchasing area volatility
The lack of progress in improving supplier relations becomes more evident when the relations for each OEM are considered at the Purchasing Area level, the study says. Even improvements at the traditional industry leaders in working relations – Toyota and Honda – are stagnating. This past year Toyota improved in three Purchasing Areas while dropping in three, and Honda dropped in five out of six. Ford and FCA improved somewhat in three Areas, but dropped in three others. Nissan dropped in all six areas. Only GM showed meaningful improvement in its Purchasing Area performance – five of six Areas improved.
The range of difference between the highest and lowest rated Purchasing Areas in each OEM further suggests that disparate approaches are being taken by mid-level purchasing personnel within each OEM in building more collaborative supplier relations, said Henke.
OEMs building trust – mixed results
One of the most important measures of OEM – Supplier relations is trust, said Henke. As in any relationship, it is the foundation upon which everything else is built. Both the Purchasing VP and Buyers must be committed to this effort. However, when it comes to actively building more trusting supplier relations five of the OEMs show disappointing results.
The survey shows that only the Buyers at GM are considered by suppliers to have improved in working to build more trusting relations with them. Buyer rankings at FCA, Nissan, and Ford have been declining in this area for the past several years, while the Purchasing VPs at GM and Ford show improvement this year.
More importantly, said Henke, only GM's Purchasing VP and Buyers appear to be working together to build trusting supplier relations. At FCA, and particularly at Ford, the Purchasing VPs are perceived by suppliers to be working to build more trusting relations but their Buyers are not. This suggests the mid-level Purchasing managers are not conveying those VPs' expectations down to lower levels and the Buyers. Even Toyota and Honda have to focus more on this activity if they are going to be prepared for the challenges of the future, he noted.
"The Purchasing Area volatility, coupled with these less than rigorous efforts to build more trusting supplier relations suggests the automakers' purchasing executives may have taken their eye off the ball," said Henke. "More needs to be done at every level by every Purchasing VP. For example, we know that investing in the training or retraining of Buyers – who are key in building collaborative working relations – works; that's how Toyota and Honda turned around their relations ranking in 2013."
More collaborative relations – greater supplier contribution to OEM profits
Henke says the automakers – and most companies – despite statements to the contrary, continue to believe that beating up suppliers for price reductions leads to greater profits. But it's not true, he says.
"Oftentimes, when companies are in financial trouble or want to improve their profits, they turn to squeezing suppliers for price reductions in the belief that this will help the company's bottom line. Our studies over the years have proven conclusively this is not only the wrong approach, it is an approach that destroys supplier relations. Strong, profitable industry-leading companies are those with the strongest, collaborative supplier relations. OEMs cannot simply focus on supplier price reductions if they expect to get the best from their suppliers."
"These occurrences, plus other negative characteristics such as the Nissan VP and Buyers dropping significantly in their rankings, suggest that Nissan took a very aggressive adversarial approach to getting price concessions from suppliers," said Henke. "However, things didn't work out as planned. Nissan's aggressive behavior caused supplier buying situations experiencing Very Poor – Poor relations to increase dramatically in 2014 and 2015. As relations worsened suppliers reduced their price concessions which resulted in a lower price concession contribution per vehicle in 2014"