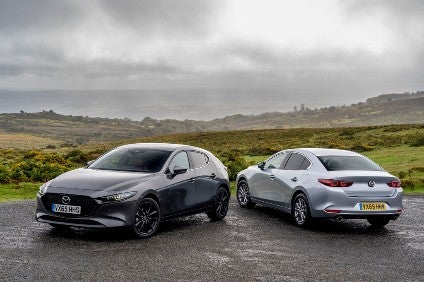 In the hundred-plus years of the automobile, certain technology has bubbled to the top and largely stayed there. Pistons still go up and down (or side to side) inside engines. Despite the occasional flirt with rotaries (tip sealing problems) and alternatives such as the Orbital. Petrol motors have spark plugs, diesels work on compression ignition. Friction clutches separate engine from gearbox so you can change a box of cogs essentially unchanged since the dawn of time. Automatics are still best, I think, as epicyclic gear trains with a torque converter. Freon became the air conditioning refrigerant of choice because you could chill a meat locker with such a system.
Fiddling with that has sometimes brought grief. I hold that a/c has never been as good since environmentalists – quite rightly –  pointed out CFCs, of which freon is one – were causing a hole in the ozone layer. Mid 90s, industry started to switch to R134a, and properly recondition and recycle used refrigerant, and the 'ole gradually closed up again. Since then, other refrigerants have been developed, occasionally leading to a small war. Various attempts to automate the manual gearbox have usually been hideous, especially when electric carbon particle clutches were tried, twin clutch automatics, though very good when they work right, have cost VW and Ford a fortune in warranty repairs and extended warranty since introduction (VW persists, Ford moved away) and CVTs, well, just ask Nissan about its travails, especially in the US.
Mazda has ploughed a relatively straight furrow through all of this, staying away from electrification until now (apart from a short lived, Ford-built hybrid in the US) and, under the Skyactiv banner, concentrated on refining its petrol and diesel combustion engines and sticking to conventional automatics, now up to (only) six speeds. In the process, it has produced one of the most refined diesels out there and it's a pity such great engines, and those of rivals, have been demonised by the anti-diesel political brigade.
The company tends to telegraph its moves some time before market launch and it stated its intention back around 2016 to launch a HCCI (Homogeneous Charge Compression Ignition) engine in a future 3 model line. That prompted our own in-house analysts to have a look at what the Japanese company – and others – were doing and it's well worth a (long) read – you may want to pull up a coffee first.
First, consign to oblivion any ideas the new two-litre engine – which Mazda brands Skyactiv-X – is devoid of the spark plugs used to ignite a petrol/air mix for decades. This is the world's first production petrol unit to exploit the benefits of compression ignition but the plugs are still there and in use. Just not as much. Key to this new engine's operation is the use of a highly lean, fuel- and emissions-efficient mixture of air and fuel: 2-3 times leaner than in today's conventional engines. This mixture has so little fuel in the air that a normal engine with spark plugs cannot fire it. Mazda already uses uniquely high compression ratios on its current Skyactiv petrol engines to reduce fuel consumption. This led to the idea of increasing the compression ratio even further and igniting the fuel simply by compression as is the norm in modern diesel engines.
Mazda claims the concept has been tried before by several manufacturers with Homogeneous Charge Compression Ignition (HCCI as per our 2017 analysis), but none has been able to reliably switch between compression ignition and spark ignition. The Japanese automaker's claimed unique solution to the problem is Spark Controlled Compression Ignition (SPCCI) which allows the engine to switch seamlessly between conventional combustion and compression ignition by using a spark to trigger both types of combustion in different ways.
HCCI prototype engines would turn the spark off altogether in compression ignition mode, causing unpredictable results and unstable combustion. In contrast, Skyactiv-X uses a spark continuously like a conventional engine. A split injection process creates two separate zones of fuel-air mixture inside the combustion chamber when it switches to compression ignition mode. A series of injections first flood the combustion chamber with a lean mixture of fuel and air (with a high proportion of air) during the intake process, then precisely inject a richer zone of atomised fuel directly around the spark plug during compression. Because of the high 16:1 compression ratio of the Skyactiv petrol technology, the first charge is on the verge of spontaneously combusting anyway. To ignite the mixture at the right time, a small injection of atomised fuel directly around the spark plug builds a richer core. When the spark fires, it ignites the local zone of fuel and air. This increases pressure in the combustion chamber to the point where the lean mixture combusts. A super-high pressure fuel injection system atomises the fuel instantly, simultaneously creating powerful turbulence to ensure even, stable combustion. It works at very high speed too, injecting the two zones of fuel very quickly in conjunction with a new piston design.
The advantage of this method, Mazda reckons, is the compression ignition combustion phase is stable and the switch between conventional combustion and SPCCI is predictable and reliable. In-cylinder pressure sensors allow the engine management system to watch over the process and intercept any signs of abnormal combustion.
The interesting bit is SPCCI works only at part load – during gentle driving, and with a lean mixture – a much greater proportion of air to fuel than in a normal petrol engine, improving fuel economy. However, when the driver asks for more power, the engine seamlessly switches to normal operation, igniting a conventional 'stoichiometric' fuel and air mixture of 14.7:1. Conventional combustion is used only under high engine loads and during very cold starts. Through control by the spark plug, the issues of knocking and unstable combustion can be avoided, achieving a seamless transition between compression ignition and spark ignition. When the engine is running in compression ignition mode, it uses less fuel and produces less CO2.
Because SPCCI is so stable whereas HCCI wasn't, it can be used more frequently in the engine's operating range, which means the engine can run more than 80% of time in a very efficient mode. As a result, fuel consumption is claimed to be 20% less than that of the Skyactiv-G and torque is increased by 10%-30% depending on rpm. With improvements being especially great in the light engine load range, Skyactiv-X improves fuel economy, and reduces CO2 and NOx emissions, challenging the commonly-held belief that medium-sized petrol engines have poor fuel economy in cities. Combining the advantages of both petrol and diesel engines, SPCCI offers outstanding power, acceleration and environmental performance, making Skyactiv-X a great alternative for those who prefer petrol engines, with the benefits of diesel, sez Mazda.
The engine, available with various trim levels in sedan or hatchback form, optional automatic, and even hatchback only all wheel drive, priced from around GBP23,000-GBP32,000, is intriguing to drive. It's pretty good with low speed torque and came in this case bolted to the six speed manual and progressive clutch which snicked neatly thru the gears and could be dropped to stupid slow speeds in sixth. The engine felt just like a normal petrol unit with one notable difference – sound. Sometimes it was very quiet and refined, sometimes I could hear a slight combustion 'crackle' reminiscent of a very refined diesel though this was never intrusive and I had to listen hard. And that was it. I can't really comment on fuel economy as my time with the 3 was limited to local running but 'mid 30s' on the trip computer suggests Mazda's claims might prove good. It was also a treat to find the engine covered by a huge plastic panel that was hinged to open, complete with retainer strap.
Mazda's regular Skyactiv-G 2.0 and SPCCI Skyactiv-X engines both have a mild hybrid system said to reduce fuel consumption and support greater gains in fuel economy by recycling energy recovered during deceleration and using it to power an electric motor that assists the engine. A smart-ass alternator in other words. Mazda's belt-driven integrated starter generator (ISG) converts the kinetic energy recovered during deceleration into electric power and stores it in a 24V lithium-ion battery with a capacity of 600kJ. The system then uses a DC-DC converter to convert the power to the appropriate voltage and supplies it to the car's electrical equipment. What I like most about these systems as they work a treat with automated start-stop. Instead of engaging a separate starter motor the ISG just gives the engine a 'wake'up' tug on the belt, and off you go. The lithium-ion battery is mounted between the wheels to minimise any effect on interior space while helping to optimise weight distribution and contributing to collision safety. In addition, Mazda's M Hybrid system supports extended engine off periods for increased fuel economy. By substituting engine torque for motor torque, the hybrid system can reach the same acceleration as petrol engines while using less fuel.
Mazda UK supplied the new engine in a top-spec 3 hatchback GT Sport Tech which had pretty much every convenience and safety item the importer could have chucked at it from the catalogue – including the all wheel drive. Move over Subaru. The new engine arrived as part of a slight update for the 3 line, including the reintroduction of the saloon version. Apart from dealer accessories, the only item left to add was automatic transmission. Like most new cars these days it's a bit of a mobile nanny state with beeps and bongs but, with the rear view approximating that of a letterbox, items like cross-traffic alert (which also, handily, picks up dark clad dog walkers crossing my driveway), a very clear rear view camera and other goodies were most welcome. As was lane keep assist, a very smart active cruise control which let you make manual gear changes (after helpful suggestion from an indicator) without disengaging, a head-up display, Apple Car Play and Android Auto and all the toys. The speed limit sign recognised roadside but not gantry signs and I'd like the electric handbrake function to be remembered and not have to re-engage it every trip. Mazda's MMI is as intuitive as ever and includes a Favourites button for radio stations and destinations. Multiple cameras were fitted, enabling that great all-round view for ensuring you are properly placed in a car park space.
Also worth a mention was the beautiful GBP200 extra maroon leather trim. Fit and finish, as with all Mazdas, was top notch. I reckon this brand has taken over the mantle of C-segment cabin finish leader from VW though the Opel/Vauxhall Astra runs it close.
So has Mazda re-invented the wheel, er, engine? No and I doubt that was the original attention. This Skyactiv-X is a bit like the Atkinson cycle engine Toyota, and now Ford, like to use in their hybrid powertrains. The new Mazda engine moves ICE tech on a bit, gaining some fuel efficiency in the process. It's another step on the path, together with the mild hybridisation that will one day see us move to all-electric powertrains. But not just yet. And probably not in my lifetime. Meanwhile, I await Mazda's first EV and doubt this Skyactiv motor will be the last ICE innovation we see. You can bet rivals have torn it down by now and I wonder what they might come up with as well.