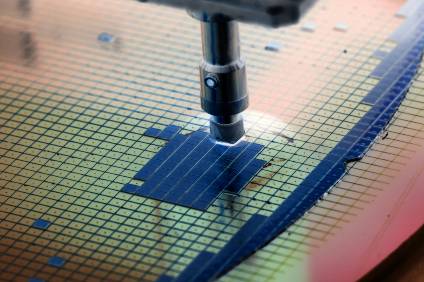 Governments in Asia are stepping up their efforts to bolster their national semiconductor capabilities as the unprecedented global shortage of critical electronic parts continues to affect vehicle production and sales across the world.
A number of national governments have held in-depth discussions with major domestic electronics manufacturers not only to address the current global semiconductor shortage, but also to develop long-term national strategies for this industry.
Semiconductors are increasingly considered as an industry of national strategic importance and in some cases strong domestic capabilities are seen as critical to national security.
Demand for semiconductors has increased rapidly in the last decade, as applications continue to multiply and as demand for consumer products, from smart phones to game consoles, in developing economies continued to accelerate.
Electronic content in vehicles has also increased sharply in the last two decades and this trend will accelerate with the proliferation of smart and connected technologies and services, driver-assist and self-driving vehicles.
The sharp fall in global vehicle production in the early stages of the COVID-19 pandemic prompted semiconductor manufacturers to reallocate capacity to manufacturers of consumer goods such as smart TVs, games consoles and smart phones – for which global demand surged during last year's lockdowns.
Significant supply chain shortages became apparent in the fourth quarter of 2020 after global vehicle production began to rebound. The shortages were made worse earlier this year by external factors such as the huge disruption caused by an extreme weather event in Texas and a fire at Renesas Electronics' chip plant in Japan.
Manufacturers of consumer goods are also stockpiling chips when possible, as they look to insure themselves against future disruption, further exacerbating the industry-wide problem. This practice is expected to become more widespread, particularly within the automotive industry, even as supply improves in the future.
Semiconductors are undoubtedly the most critical part of any modern supply chain and are not easily replaced, as we have seen in the automotive industry in the last six months.
A full modern foundry typically requires investment of US$10bn-12bn and takes 18-24 months to build. The typical return on investment (ROI) lead time is at least five years. This means that the barriers to entry are very significant, resulting in a market controlled by a limited number of large and powerful companies.
Many of these are based in Asia, often backed by very supportive governments. Recent developments point to the region's dominance of the global semiconductor market – which will likely increase.
Some of the world's leading industrial powers, such as China, South Korea and Japan, increasingly see self-reliance on semiconductors as a crucial part of their economic policies. China sees strong semiconductor capabilities as critical to national security.  Widening geopolitical divides means that supply chains will likely become separated and politicised, according to some industry analysts.
Even before the chip shortage became apparent last year, the Chinese government began offering tax breaks and other financing support to encourage investment in the country's semiconductor and software sectors. The government is now strongly urging local companies to develop automotive chips and cut reliance on imports.
In May the South Korean government increased tax incentives and investment targets for the country's semiconductor industry, targeting mainly the non-memory chip segment and automotive semiconductors in particular.
The country's two largest chip manufacturers, Samsung Electronics and SK Hynix, are already among the world's leading memory chip makers and the government has labeled the development of its semiconductor industry of "national importance"
Taiwan, and Taiwan Semiconductor Manufacturing Corporation (TSMC) in particular, is already the global leader in non-memory semiconductors. Some estimate the country's share of the global semiconductor processor market at around 60%. Manufacturers in Taiwan have some of the most advanced technologies globally and continue to invest heavily to maintain their lead.
Both South Korean and Taiwanese chip manufacturers are currently investing heavily in new capacity, both domestically and also overseas, primarily in the US, to meet growing global demand.
In June, Japan announced additional investment incentives to attract investment in semiconductor manufacturing. The government said in a statement "Japan will swiftly match efforts by other countries to attract cutting-edge chip-making facilities so it can build a secure supply chain at home".
Some analysts expect the current chip shortage will last at least another 18 months, given the lead times to bring new capacity on line.
Vehicle production cutbacks in the second quarter of 2021 were widespread, across a large number of countries and manufacturers. Nissan this month announced significant delays to the global roll-out of its all-important Ariya electric vehicle, but all major manufacturers globally have been significantly impacted by the lack of capacity.
Longer waiting times have also been reported for the latest consumer electronics, including game consoles and smart phones.
After substantial new capacity set to come on stream in the next two years, with supply chains are replenished, some speculate chip supply could swing rapidly into surplus – resulting in sharp declines in prices. News headlines will focus on new issues, but national industry policies will have been set for the long-term.