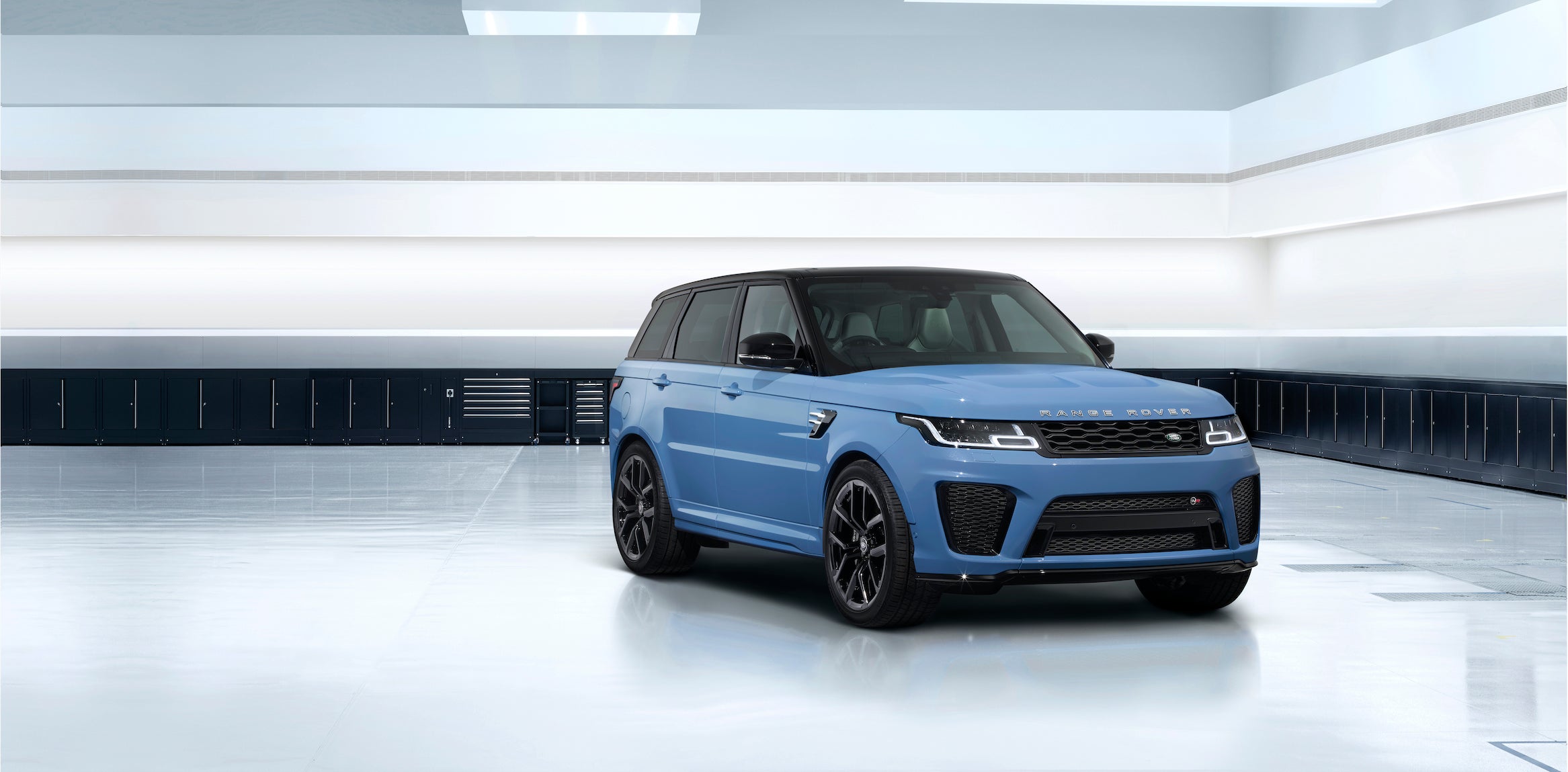 Jaguar Land Rover is aiming for 60 per cent of its worldwide sales to be fully electric by the latter half of the 2020s, the remainder being mild hybrids (30 per cent) and plug-in hybrids (10 per cent).
A second target – to only be offering electric vehicles by 2036 – will inevitably be brought forward. As of now though, 15 years' time is officially when the final ICE-model will be made.
Under Reimagine, the strategy for Land Rover remains not only gradual electrification but also the continuation of three vehicle groupings: Discovery, Defender and Range Rover.
Discovery line
L571, the next generation Discovery Sport, is reportedly not due to be in production until JLR's 2024 or even 2025 model year. That will mean a potentially decade-long life cycle for L550, the existing one, which will soon have been in production for seven years.
A minor facelift for the larger Discovery was announced almost a year ago yet this hasn't helped the big SUV too much. There could be a second round of tweaks in 2023 if JLR's policy of long life cycles is to continue.
A fourth generation arriving at the end of 2026 should be based on EMA. The Electric Modular Architecture had not been heard of until February this year. That means neither mild hybrids nor combustion-only powertrains will be offered, leaving electric and/or plug-in hybrid and hybrid options for the model.
Defender line
JLR will probably make the L663 series Defender for a decade, which means a likely facelift in the fourth quarter of 2024 and a replacement towards the end of 2029.
While there are three lengths, there are only two wheelbases: 2,587 mm for the 90 and 3,022 for both 110 and the yet to be seen 130. At least one length of pick-up is also rumoured.
Engines were initially:
D200, 147 kW (200 PS) and 430 Nm (317 lb ft) 2.0-litre four-cylinder diesel
D240, 177 kW (240 PS) and 430 Nm (317 lb ft) 2.0-litre four-cylinder diesel
D300, 221 kW (300 PS) and 650 Nm (479 lb ft) 3.0-litre six-cylinder diesel
P300, 221 kW (300 PS) and 400 Nm (295 lb ft) 2.0-litre four-cylinder petrol
P400, 294 kW (400 PS) and 550 Nm (406 lb ft) 3.0-litre six-cylinder petrol
P400e, 297 kW (404 PS) and 640 Nm (472 lb ft) 2.0-litre four-cylinder petrol PHEV
Even though the Defender isn't even two years old, Land Rover has already tweaked the engine choices by discontinuing the D200 and D240 variants for the 2021 model year. They were replaced by the D200 (147 kW/200 PS and 500 Nm) and D250 (183 kW/249 PS and 570 Nm) versions of JLR's 3.0-litre straight six mild hybrid diesel.
Meanwhile, the long-rumoured V8 was announced in February. The supercharged 5.0-litre unit is offered in both 90 and 110 and should become available in the 130 too. Power and torque are 386 kW (525 PS) and 625 Nm (461 lb ft).
A Defender powered by hydrogen is being developed, JLR stated in June. Partners in the fuel cell prototype project include Marelli, Delta Motorsport and AVL.
Range Rover line
The architecture of the third generation Evoque should be EMA. The same will apply to the next Discovery Sport as these models will share much, just as the current ones do.
As for launch timings, Range Rover Evoque 3 is likely to be in production from mid-2026.
Series production of L461, the third generation Range Rover Sport, should commence in England by mid-2022, reportedly delayed from an original aim of this current quarter. JLR is sending the L494 Sport out in style too, having just announced the SVR Ultimate edition (see pic). That may suggest higher pricing for the replacement.
The next RRS will use MLA, the same modified version of JLR's PLA/D7u architecture as the fifth generation Range Rover. That model is due for launch a few months earlier.
We can expect a nine-year production cycle, with a facelift in 2027.
It's been a long wait but the fifth generation Range Rover should be announced relatively soon. The project code is L460.
The powertrain line-up should be as follows:
2.0-litre Ingenium
2.0-litre Ingenium diesel
2.0-litre Ingenium plug-in hybrid
3.0-litre Ingenium petrol
3.0-litre Ingenium diesel
5.0-litre supercharged petrol
As with the existing model, the production cycle will probably be nine years. A hydrogen fuel cell version also seems likely later in the 2020s.
There should be an electric Range Rover too, this potentially being the vehicle which JLR mentioned in February:
"In the next five years, Land Rover will welcome six pure electric variants as it continues to be the world leader of luxury SUVs through its three families of Range Rover, Discovery and Defender. The first all-electric variant will arrive in 2024".
Reports for many other manufacturers' future models are grouped in the OEM product strategy summaries section of Just Auto.

Future platform intelligence
More detail on past, current and forthcoming models can be found in PLDB, the future vehicles database which is part of GlobalData's Automotive Intelligence Center. That includes Land Rovers which are not covered in this report.
This is the third of three features looking at TML's passenger vehicle brands. It follows a look at what's current and coming for the Tata brand as well as for Jaguar.
The next OEM in Just-Auto's future models reports series will be Dongfeng Motor.