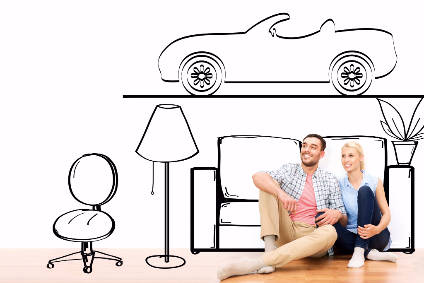 Concerned that the traditional car model segmentation is an outdated means of describing target groups, Johnson Controls Automotive Seating worked with researchers from Concept M institute for market psychology to define a set of more meaningful categories that pinpoint the diverse needs and wants of today's European drivers. The supplier used a recent press gathering in Berlin to explain its approach, findings and practical relevance to automakers.
Outdated car segment categories-
While traditional car model segmentation according to class – such as compact class, small, middle and lower medium segment – has been used for decades, the interiors supplier believes that this as an outdated means of describing target groups and their disparate requirements.
"Our fundamental study confirms that consumers do base their decision to buy a new vehicle on a number of individual factors such as their life history, previous experiences, current family situation, working and cultural environment, economic situation and personal physique," said Andreas Maashoff, who is director industrial design and craftsmanship, consumer and market research for Johnson Controls Automotive Seating.
The research team carried out some quite detailed and wide ranging qualitative interviews with 390 car drivers living in Germany, France, Poland and the UK. The interviewers even followed those drivers back into their homes to get a better feel for their living environment and purchase decisions. "That gave us more insight about their lives and opportunity to ask more questions," added Maashoff. The team used these moments to ask drivers about cars that they had previously owned to help build a 'car biography'.
-prompts a re-think about buyer groups
The net result of all this research is a well-defined set of 15 different buyer groups (typologies), each with a descriptive name such as the 'ambitious newcomer,' 'aesthetics fan' or 'forever cool type,' which describe what buyers at certain stages of their adult life or with shared values are looking for in a car.
In describing some of the different segments, Thomas Ebenfeld, a psychologist and managing partner at Concept M, said: "While the 'mature family organiser' aged 60 and above is mainly looking for a car that offers plenty of space for their grandchildren, the 'empty nester' in their late 40s tends to want a small but high-line vehicle. The 'bobo family,' i.e. the bourgeois bohemians, are always at the cutting edge of technology. This typology is all about urban lifestyle and self-representation."
Other buyer groups include 'young climbers', 'beauty enthusiasts', 'connoisseurs of cool' and 're-adjusting empty nesters'. A summary description of these as defined by Johnson Controls is set out below.
The typical Young Climber is a 25- to 33-year-old single male with his own apartment or cohabiting with a partner. Thoughts of starting a family are still far from this young fellow's mind. Rather, he is focused on his career and climbing up the ranks. To achieve this, he does not mind having a somewhat longer commute to work. It is important to him that the makes and models he drives have the right image. This is also reflected in what he looks for in the car interior. It should not be too wide and open, which is associated with a certain lack of control. Instead of this, the Young Climber wants a driver-centric cockpit and controls with a logical, accessible layout. The seats should also provide good hold and stability. He prefers firm upholstery with high-quality, discreet fabric. The size of the seat also plays a role. Mostly tall, they need well-adjustable seats and thigh support.
The Beauty Enthusiast is the female counterpart of the Young Climber. She is a 25- 35-year-old office worker, single or living with a partner. Unlike the Young Climber, Beauty Enthusiasts already have their sights firmly set on marriage or partnership, with one or two children. For them, attractive colours, fashionable details and low technical maintenance requirements are important. Having used a second-hand car from a family member before, she is now driving the first car of choice where style, shape, colour and aesthetics are the decisive factors. Even though she never loses sight of the cost, her own car should also have convenient and beautiful features. She usually goes for small, flexible, fun cars with exquisite interior controls and seats that look great. Ideally, these should be body-contoured, with smooth, pleasant fabrics. The patterns should match the interior styling. Heated seats are an absolute must, apparently.
Representatives of the Connoisseurs of Cool are extroverts aged between 35 and 55 that enjoy living a hip lifestyle and want to show this off wherever possible. They immerse themselves into their work, mostly in sectors such as advertising, fashion, media, culture, event management and consumer electronics. They keep an eye on the cost of such a car but it is not at the forefront of their minds. They start with a small, inexpensive car followed by cool, older used cars. By the time they reach their mid-30s, they see their car as an individual statement. As they get older, they look for more safety, comfort and modern technology. But their car still needs to turn heads. When it comes to car seats, this group value striking designs and colours with special details. Purely practical features are less important to this group. They welcome age-appropriate functions such as lumbar support, good adjustability and heated seats, but do not rave about them as, well, that is not so cool is it?
Re-Adjusting Empty Nesters are in their late 40s whose children have flown the nest. Enjoying their rediscovered freedom and independent lifestyle, this group rekindle friendships and take up new hobbies. While reinventing themselves, they replace the family taxi with a smaller car brimming with options and features. Empty Nesters expect their car to express mobility, flexibility and solidity. The car seats must be flexible and easily adjustable. They should be fit for everything and hard-wearing.
Practical relevance for automakers
While such psychological consideration of drivers across Europe is all rather interesting, these findings should deliver some practical relevance for automakers across planning processes.
"From the meetings we have had to date [with automakers]," said Maashoff, "they are interested in this new segmentation. … Obviously, they pressure test it by challenging us on how we carried out the research, process, statistical relevance and conclusions. But they concluded that this is a really interesting study and have asked us to partner with them to see if we can share that with their respective experts and start a discussion."
Gabriele Lehmann, manager of consumer and market research Europe, Johnson Controls Automotive Seating, said: "By combining a variety of market research methods, [this study] has created a needs-oriented typology of car buyers for the first time. It therefore provides plenty of inspiration for innovative details and will also help in developing vehicles from scratch that are completely tailored to one or more user types."
It also means the supplier is able to provide automakers with specific information on the relevance of numerous purchase-decision factors of the respective use type, including perceived quality, space, style and design, driving behaviour, etc.
Lehmann concludes that the feel-good factor of the car interior plays a decisive role, specially seating. "Automakers can thus focus precisely on those aspects which are relevant from a buyer's perspective, and are not only in a position to address the conventionally defined customer segments better than before, but also capture previously unconsidered groups."