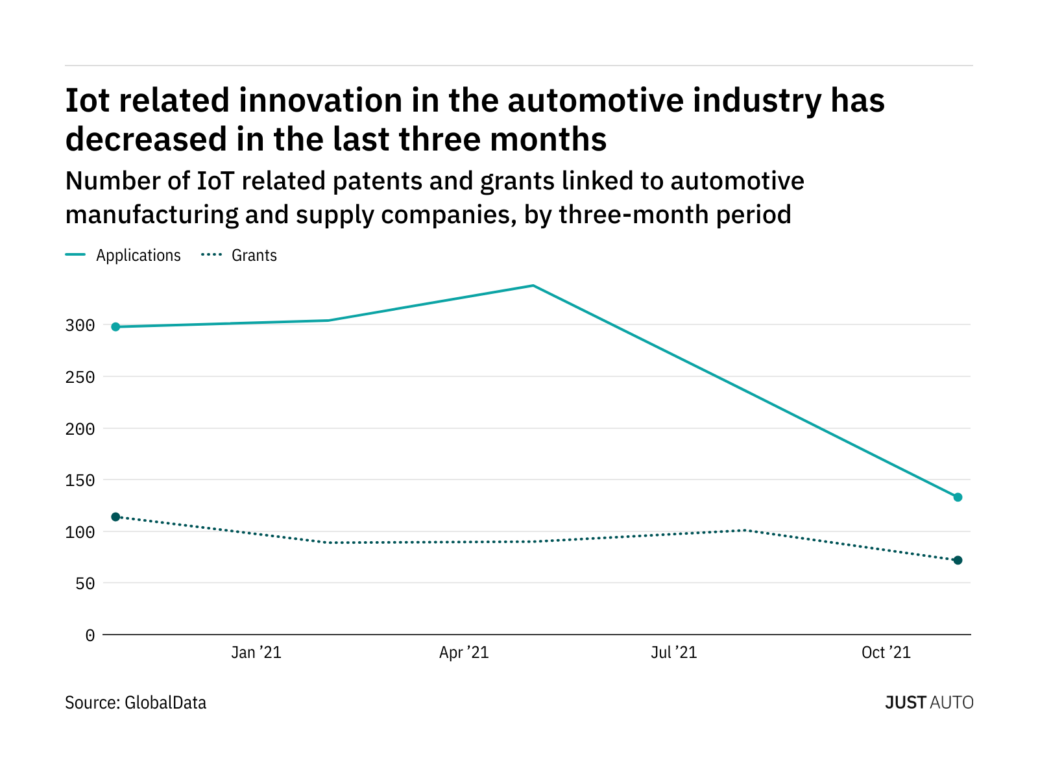 The most recent figures show that the number of IoT patent applications in the industry stood at 133 in the three months ending November – down from 298 over the same period last year.
Figures for patent grants related to IoT followed a similar pattern to filings – shrinking from 114 in the three months ending November last year to 72 this year.
The figures are compiled by GlobalData, who track patent filings and grants from official offices around the world. Using textual analysis, as well as official patent classifications, these patents are grouped into key thematic areas, and linked to key companies across various industries.
IoT is one of the key areas tracked by GlobalData. It has been identified as being a key disruptive force facing companies in the coming years, and is one of the areas that companies investing resources in now are expected to reap rewards from.
The figures also provide an insight into the largest innovators in the sector.
Porsche Automobil Holding SE was the top internet of things innovator in the automotive manufacturing and supply sector in the last quarter. The company, which has its headquarters in Germany, filed 32 IoT related patents in the three months ending November. That was down from 63 over the same period last year.
It was followed by the Japan based Honda Motor Co Ltd with 26 IoT patent applications, China based BYD Co Ltd (12 applications), and France based Peugeot SA (9 applications).
BYD Co Ltd has recently ramped up R&D in internet of things. It saw growth of 58.3% in related patent applications in the three months ending November compared to the same period last year - the highest percentage growth out of all companies tracked with more than 10 quarterly patents in the automotive manufacturing and supply sector.
Free Report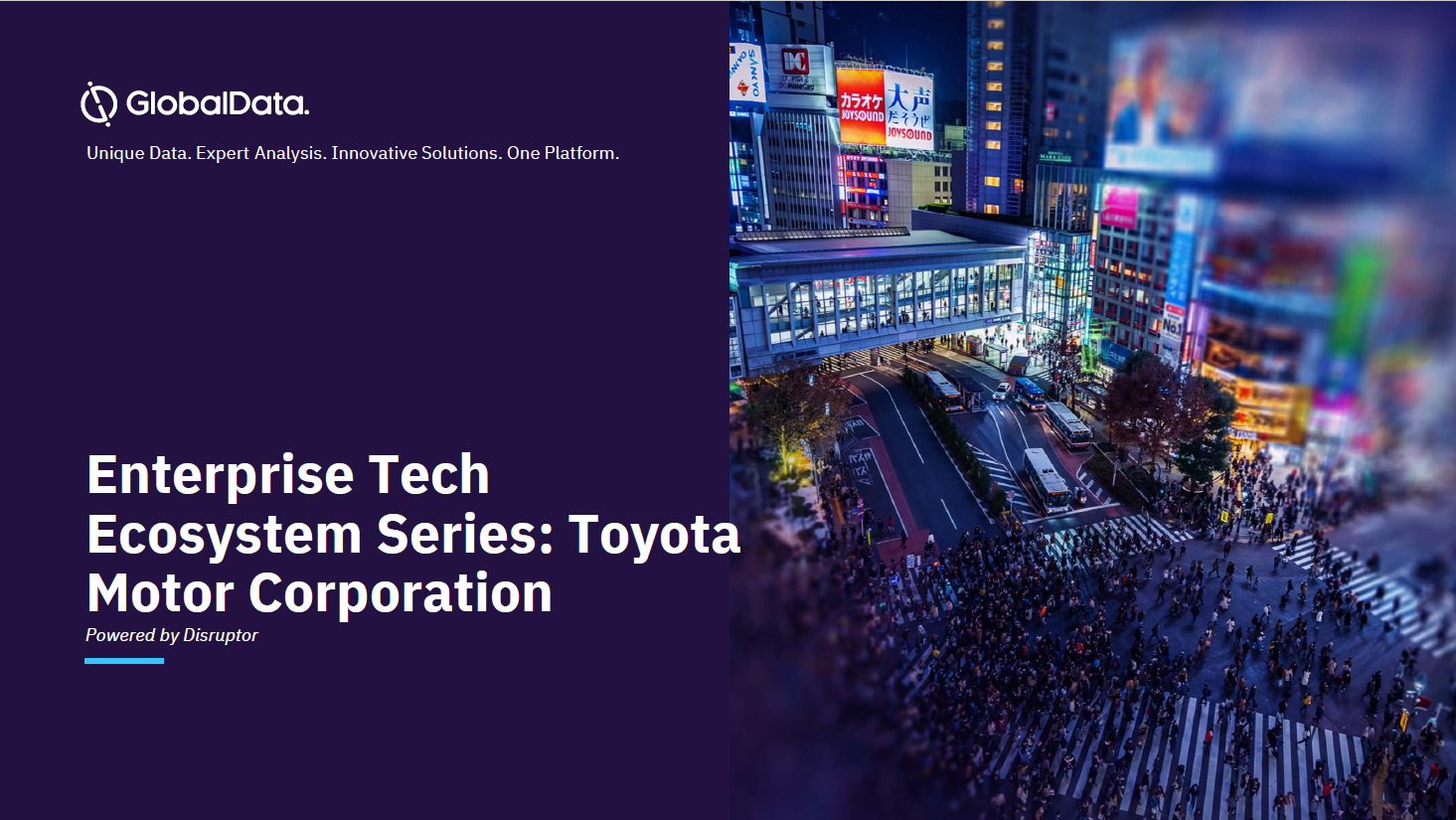 How is Toyota ensuring its future success?
Toyota is accelerating digital growth and serving their clients better. The company is investing in emerging technologies to maintain its segment operations, drive site traffic and revive its business prospects amid COVID-19.
Toyota AI Ventures along with Toyota Research Institute (TRI) launched the Call for Innovation initiative to promote innovation around robotics technology. It made a significant amount of investment in startups working on mobile technologies for assistive robots.
Our Enterprise Tech Ecosystem report on Toyota
provides you with information and insights into their digital transformation strategies, including:
Overview of technology initiatives covering partnerships, product launches and investments

 

Insights into its accelerator & innovation programs

 

Details of estimated ICT budgets and major ICT contracts

 

Partnership network map

 
Download the full report to align your strategies for success and get ahead of the competition. 
by GlobalData