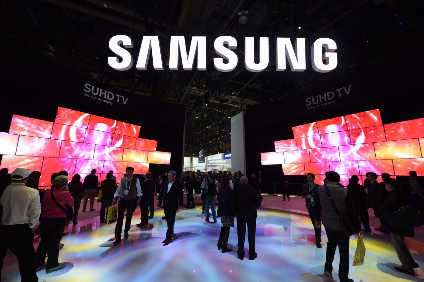 Samsung has reportedly decided to bring the final curtain down on its automotive OEM dream and sell its 19.9% stake in Renault Samsung Motors. The move will end Samsung's 27-year-old presence in automotive manufacturing. Established in 1994, Samsung ceded ownership of the business to Renault in 2000. Since then, Samsung has been a silent partner and present in the auto business receiving dividends and trademark royalty, without any involvement in the Renault Samsung Motors management.
Renault Samsung Motors is presently ranked fourth in South Korea in terms of vehicles sales and follows Hyundai, KIA and Genesis. It sold 95,939 units in 2020, representing a 5.1% market share. The company manufactures passenger cars at its plant located in Busan catering to both domestic demand and exports. While it also imports and sells buses and trucks in the country. Renault Samsung Motors has an annual production capacity of nearly 300,000 vehicles, but in 2020 utilization stood at just 38% with only 114,630 vehicles manufactured at the facility.
The divestment follows a trademark contract ending between Samsung Cars and Renault Samsung Motors last year. The latest development sees Samsung selling its 19.9% stake to other investors and an end to the use of the 'Samsung' name on the vehicles from 2023. Reportedly, the exit is a part of Samsung Group's business restructuring which aims at enhancing the company's brand image. On a similar note, Renault – the majority stakeholder – has been also looking for a way to optimize its South Korean business, which is weakening due to lower sales and high labor and manufacturing costs. To a certain extent, the development looks 'mutual' and is a win-win for both companies.
2020 has been a tough year for Renault Samsung Motors in South Korea. Company domestic sales fell to the lowest level since 2004 and exports declined by some 78%. The prolonged COVID-19 pandemic, major chip shortages and growing competition in the domestic market further deepened the company's woes. Disagreements between labor and the company management resulted in multiple labor strikes in 2020 which brought the production to a standstill several times and has significantly hampered the brand's image – a major concern for the Samsung Group. The Korean automaker reported an operating loss of 70 billion won (£44 million) in 2020.
While poor performance may be the driving factor for Samsung to call an end to the venture with Renault, there are other factors behind the development. Samsung Group possesses a significant presence in the automotive value chain – the company supplies several components and batteries through Samsung Electronics, Samsung SDI and its acquired businesses from Harman International. These include chipsets, displays, battery cells/modules/packs, audio products, connected/telematics products and related electronic components. The company has been significantly focused to enhance its presence in the electric vehicle market, the exit would help to focus on its core expertise in automotive. These elements are all seen as more value-creating activities in the automotive sector, especially as the industry is accelerating its move from providing the mechanical devices of yesteryear to the future's 'computers on wheels'.
Renault too has its electrification plans but given the fact that it already has ties with battery-makers LG Chem, Envision, Verkor and ACC (under talks) there is limited scope for Samsung and Renault to work together. Further, Renault has recently partnered with Geely Holding to accelerate its 'Renaulution Plan' in China and South Korea and aims to introduce new energy-efficient vehicles in the local market.
To conclude, it may not be quick for Samsung to sell its significant share in the venture given the brand's hampered image, ongoing chip shortages and the Korean market dynamics. A recent example is Indian automaker Mahindra & Mahindra, which failed to find buyers for its loss-making South Korean subsidiary SsangYong. But the exit, whenever made, will help both companies to achieve their individual goals.