Do not keep away from
the measure which has no limit, or from the task which has no end.
With future growth in the
major markets limited, no automotive market in the world has generated as much
discussion as China's. However, there seems to be a clear conflict between the
lure of China's huge potential and aggregated automotive statistics and its
cultural and economic barriers to success.
Nevertheless, if you ask
the people on the front line — the manag-ers of the major automotive companies
in China — they will tell you that the Chinese automotive industry is alive
and well, and that the prospects for its becoming globally integrated are improving.

PriceWaterhouseCoopers did
ask them. A new PriceWater-houseCoopers survey of China's top 50 domestic and
foreign-based automotive companies found that the majority of their CEOs remain
optimistic about the future — despite the disappointments caused by slower
growth, mistaken expectations and tightened government regu-latory control over
new vehicle assembly programs.
The companies surveyed included
domestic and foreign-based ve-hicle assemblers, component manufacturers, aftermarket
and retail companies, and industry analysts (See box on page 13). Key survey
participants included the top in-country decision-makers: CEOs, gen-eral managers,
presidents, and chief representatives. Collectively, the CEOs interviewed exert
substantial influence over an industry which in 1998 contributed about 5% to
China's total GDP. Their views on issues of importance suggest directions individual
vehicle manufactur-ers and suppliers, and the Chinese auto industry as a whole
will take in the near future. Their views indicate that several automotive com-panies
are shifting their perspective from a focus on the Chinese na-tional industry
to one that seeks greater participation and integration into the global economy.

Major Problems As Seen
By Chinese Automotive CEOs
How well do you
really

know your competitors?

Access the most comprehensive Company Profiles on the market, powered by GlobalData. Save hours of research. Gain competitive edge.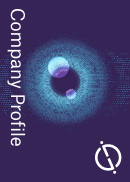 Company Profile – free sample
Thank you!
Your download email will arrive shortly
Not ready to buy yet? Download a free sample
We are confident about the unique quality of our Company Profiles. However, we want you to make the most beneficial decision for your business, so we offer a free sample that you can download by submitting the below form
By GlobalData
Overcapacity coupled
with flat consumer and commercial demand
Poor government policies
in place to support consumer growth for the auto industry
Uncertainty about the
impact on the auto in-dustry of
China joining the WTO
Overcoming poor manufacturing and distribu-tion economics, due to low volumes
and local protectionism
Improving overall dealer
networks
Improving supply chains
Most CEOs reported that
their organizations remain frustrated with trying to accurately gauge marketplace
demand and the purchasing drivers of key automotive customers, including both
commercial and private users. When asked about their concerns about the impact
of global mergers and acquisitions on China's automotive industry, more than
80% acknowledged that China could no longer follow a national-istic model, but
needed to more tightly integrate itself into the "global automotive value chain".

The benefits they associated
with globalization included an in-creased sharing of resources, faster product
development, better prod-uct quality levels, cost reduction, increased vehicle
choices for consumers, and a globalization of people skills. However, more than
90% of the decision-makers interviewed believe it will take a long time before
Chinese automotive companies are properly structured for industry consolidation
and integration in the world economy.
WTO MEMBERSHIP IN 5 YEARS?
8 YEARS?
We asked the CEOs a number
of questions about China's entrance to the WTO. Sur-prisingly, the vast majority
believe China's entrance to WTO is "in-evitable", but there was wide disagreement
about the pace at which automotive industry regulations would be changed to
allow for greater foreign investment participation in China's industry. The
CEOs be-lieve membership in the WTO will present China's industry with head-to-head
global competition, and will increase pressure for con-solidation and restructuring.
But they believe it will also increase op-portunities for export.
CEOs from foreign-based
vehicle manufacturers not surprisingly displayed a keen interest in introducing
more world-class vehicles into the China market, and gaining more control over
sales and distribution networks. Nevertheless, 88% of all the interviewees believe
that even if China gains entrance to the WTO by the end of the year, it will
be a long time before imports are freely allowed into the Chinese market, or
before global automakers are allowed to set up 100% wholly foreign-owned enterprises
(WFOE) in vehicle manufacturing. Most CEOs believe China will continue to put
in place non-tariff barriers, and continue to enforce local user or license
fees which will create protectionist barriers.
Indeed, current discussions
underway between China and WTO parties suggest that China may be backing away
from its original com-mitment to reduce import tariffs on vehicles and parts
in five years, and stretching the horizon to eight years.
APPROVALS & ALLOCATIONS

The survey examined an-other
major industry issue for Chinese automotive watchers: Will China approve any
new vehicle programs soon? 70% of the CEOs sur-veyed believe that China will
continue its current policy — no new automotive program approvals except to
allow Chinese automakers to make the best use of authorized capacity and output.
New programs recently approved for Toyota, Honda, FIAT and SGM all make use
of capacity allocations with major Chinese players.
Next, the survey participants
were asked about their views on the composition of China's automotive industry
in the next five years.
Where Will China's Auto
Industry Be Five Years From Now?
"There will be foreseeable
consolidations in the automotive industry, but the big Chinese auto-motive
groups will still dominate."
"More sophisticated,
educated and empowered consumers will guide the market."
"VW will continue its
dominant position in the medium car market."
"Economic family cars
will be the next industry growth segment."
"The private car sector
will only grow when car ownership is cheaper than taking a taxi."
"More attention will
be given to emissions, en-vironmental protection and safety issues."
POLICIES & PROFITS
Most of the CEOs interviewed
recog-nized that competition will increase sharply, so that their need for timely
information, decision-making and implementation of govern-ment relations and
understanding of regulations will increase. We asked CEOs what suggestions they
would make to the Chinese gov-ernment in order to improve the overall environment
for profit-making in the domestic industry.
What Changes Should The
Chinese Government Make?
"Less government involvement
in the admini-stration of the automotive industry."
"Continued strong support
for eventual WTO membership."
"Standardizing regulations
to encourage indus-try consolidation and restructuring."
"Continued investment
in infrastructure construction."
"Improved compensation
for SOE CEOs and middle management…"
"…including performance
pay incentives."
Survey results show that
the CEOs attach great importance to peo-ple and knowledge management. Tapping
the insights, wisdom and expertise of employees was at the top of their lists.

Many CEOs acknowledge the
growing pains of their organizations. Several admit that they have tried to
"localize" their organizations too fast, instead of creating effective global
teams within their China or-ganizations. "The preeminent challenge to attract,
retain, and motivate qualified people is really a never ending battle, and we
have found we need to create a solid ongoing team of Chinese and international
pro-fessionals for the longer term," stated the CEO of one US automotive company
with sizable investments in China.
Our survey also revealed
that China's CEOs are also beginning to think about the implications of e-commerce
and information technol-ogy's role in revenue production, and are expanding
their understand-ing of harnessing these tools for use in China. And many are
now focusing on developing profitable retail and distribution models to better
accommodate changing market forces.
What Are Today's Major
Business Challenges In The Chinese Auto Industry?
"Developing and managing
people."
"Retaining and training
people."
"Developing capable local
managers…"
"…and preparing them
to be global managers."
"Management continuity."

"Understanding market
needs."
"Continuously developing
new technology."
UP CLOSE AND PERSONAL.

Current China automotive
CEOs shared their insights into what it takes to be successful in China in terms
of operating efficiency and profitability. Key traits expressed in the interviews
included:
A clear understanding
of China and its automotive industry
Good communication channels
and close personal relationships at headquarters
A clear and workable
vision for China's automotive industry
A leadership personality
embodying strength, feasibility and energy
Excellent interpersonal
skills to engender consensus and build relationships
Patience and perseverance

Next, CEOs were given a
chance to rank their peers. The most ad-mired automotive CEOs were from Shanghai
Automotive Industry Corporation, General Motors and United Technologies. Interestingly,
CEOs ranking their peers cared little about country of origin or Chi-nese language
speaking ability, and focused more on an organization's industry knowledge,
overall headquarters staff effectiveness, and its ability to get along with
Chinese partners.
Finally, CEOs were asked
what advice would they like to give to other CEOs who are currently operating
in China.
What Advice Would You
Give To Other CEOs In Today's Chinese Automotive Industry?
"Patience, patience and
patience."
"Understanding the business
and organiza-tional culture of your Chinese and international partners."
"Planting roots and being
prepared to stay for a while."
"Engaging the right people
to fit into the region — forming a global team."
"Continuously reinventing
oneself to attain sustainable growth."
"Eternal optimism."
PLANNING IMPLICATIONS

Ever since foreign automotive
companies began to invest in China, their presence has been recog-nized as a
profoundly transforming process. The major conclusion we can draw from the 1999
China Automotive CEO survey is that the in-dustry has a strong belief that China's
joining the global automotive community is inevitable. In fact, CEOs from China's
automotive com-panies are beginning to play a critical role in the process of
globaliza-tion. Their vision of the future, their investment choices, their
selection of vehicle platforms and the people to make them will touch many lives,
and transform the transportation needs of the Chinese people as we know it today.
Their decisions will continue to deter-mine whether China's automotive industry
globalization proceeds smoothly, creating market advantages and manufacturing
efficiencies, or falls behind through missed opportunities and misunderstandings.
Forty years of government
protection left China with a fragmented, inefficient and decentralized automotive
industry. China has the world's largest motor vehicle industry in terms of employment
and number of automakers but one of the smallest in terms of output. There are
still too many automakers and plants and not enough vehicles.
LET A THOUSAND AUTOMAKERS
BLOOM?
In addition, tariffs on
imported vehicles are very high, allowing domestic produc-ers to sell automobiles
at three times the international price, and gives little incentive for firms
to achieve economies of scale. Local govern-ments, wanting to take advantage
of the high profits in auto sales, are making matters worse by establishing
small factories within their bor-ders. Moreover, China's automakers and suppliers
are well behind their international counterparts in terms of technology and
quality.
The Chinese government realizes
serious problems exist, and ra-tionalization of the automobile industry is now
a top priority. In fact, the automotive industry has been designated as one
of China's "pillar industries" which will lead the development of the national
economy.
Vehicle density analysis
— measuring the number of vehicles in use relative to the driving age population
— illustrates clearly why the global automotive industry is so excited about
the growth prospects of China: although China has 13.6 million vehicles in service,
a majority are farming or commercial vehicles, with less than five passenger
cars in use for every 1,000 people, versus several hundred for most coun-tries
Thus, while the major markets are at or near relative saturation, China clearly
has tremendous market potential.
VEHICLE DENSITY & INCOME
THRESHOLD
While unde-niable, this
conclusion ignores an important characteristic of density analysis. Automotive
consumption per capita — "vehicle density" — and real per capita income and
directly related. However, the relation-ship tends to be very non-linear at
the extremes. As a country devel-ops economically and affluence grows, vehicle
consumption typically increases steadily and at a predictable rate, resulting
in an increase in vehicle density. However, it is not until affluence surpasses
a certain point — the "income threshold" — that such gains in affluence can
be measured in increased vehicle density. Until that point, the country as a
whole remains underdeveloped in terms of its income-automotive demand relationship.

China's official real income
per capita, a proxy for the population's ability to buy, remains below the income
threshold. This situation is borne out by the fact that recent increases in
China's vehicle demand are primarily the result of increased government and
corporate buying, not consumer consumption.
IT'S NEVER TOO LATE?
In the near term, this
is not encour-aging. Although economic reform has benefited China as a whole,
the average price of a new vehicle in China continues to represent several years'
earnings for the majority of Chinese. In the longer term, how-ever, this is
a positive indication because it means that nearly all of China's 1.2 billion
population has yet to buy a new vehicle. Moreover, it allows organizations who
have lagged behind in their China strate-gies thus far to construct and implement
plans for entry and development.