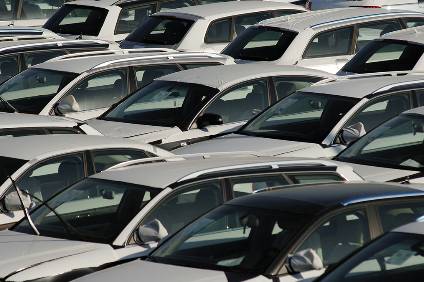 Data compiled by GlobalData shows that light vehicle sales fell by 19.1% in June year-on-year to 6.2 million, for a SAAR of 73.1 million in the month.
While these results are some way behind industry norms they do demonstrate that the global market has recovered from its April nadir when a SAAR of 48.2 million was registered.
Without exception all major regions marked June with sales recovering from their earlier low points. The best performing region was Asia-Pacific, with sales there falling 11.7% year-on-year, pushed along by a 40.7% hike in South Korea's market and China's market returning near to year ago levels. COVID-19 continues to impact demand negatively in India, but even there the 49% fall is an improvement on May when sales fell by 85% and the notorious result of April when zero new vehicle sales were made in the country.
Elsewhere, Europe's sales declined by 20.2% (May -54% and April -75.6%) helped along by the easing of lockdowns and the introduction of industry support in France and other West European countries. Additionally, Turkey's continued to surprise with sales there 66% ahead year-on-year which contributed to East Europe's marginal 1.6% slump in June. After a strong recovery in May, North America's performance in June was a bit watered down with sales there falling 26.5% just over 6% better than May's results.
With Brazil in the midst of its fight against the pandemic, sales in South America where the country's the largest single market slumped 40.8%. However, this still represented a better result than the plus 70% falls seen in both April and May.
As to the rest of the year, GlobalData's forecast remains at 73 million for the year, a 17% fall on 2019's market. However, consumer confidence remains extremely weak and more downside risk has been introduced to the forecast, particularly in the US, as the key markets of Texas, Florida and California are now the epicenter of the country's coronavirus outbreak.
As we stand at the halfway point of the year to get to the 73 million level sequential improvements in market performance are required through to Q4. Hopes are pinned on there being no substantial second COVID-19 wave, government support for the industry continuing or being initiated in key markets and the success of the various vaccine trials around the world.