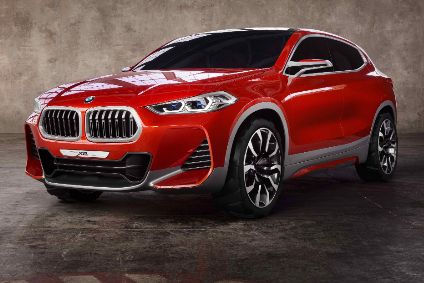 A BMW insider has confirmed to just-auto that the company will use the showcase of the Frankfurt IAA in September to commence its fightback against Mercedes-Benz and Audi. There will be "multiple" world premieres and that will include the M5 and X2 as well as a concept version of the X7.
On 11 May, BMW told the press about several other imminent vehicle debuts. Firstly, facelifts for the 2 Series Coupe and Convertible, similar revisions for the 1 Series, and a concept of the future 8 Series Coupe. The second of these will make its world premiere beside Lake Como on 26 May.
BMW insiders have admitted that the 6 Series has not done as well as had been hoped. For that reason, and also so as to lift prices and margins, the replacement models will move up a class and become rivals for the Mercedes-Benz S-Class Coupe and Cabriolet. This does not however mean that the 6 Series model name will become obsolete. Instead, there will be a successor for just one of the existing three bodies.
The single next generation 6er will be the Gran Coupé. At the same time, BMW will drop the 5 Series GT, which has never sold well in any market. The company hopes that buyers will respond to the idea of a big Gran Turismo with the 6 Series badge in a way which they never did when it came to the 5 GT. This giant hatchback was an experiment to see if rebodying what is now the old 7 Series as a five-door could work. It didn't, especially in Germany, the USA and the UK, three of BMW's best markets.
There has also been much speculation in the press about the next X5. BMW's source has addressed those rumours and stated that there is no imminent replacement for what is only a four-year old vehicle. Instead, the fourth generation model will appear "in 2019 or 2020". A facelifted X5 is due out later in 2017.
In related manufacturing news, BBA, the joint venture between BMW Group and Brilliance Automotive, is expected to build the next X5. This will be the first time in the model series' history that it has been manufactured at a second plant. Spartanburg in the USA has made every generation of the E segment SAV. One of BBA's factories is also said to be an additional location for production of a new X3. That vehicle could also be a world premiere at the IAA this September.
Development codes, the names of the factories which will build them and many other details of the above and all other future BMW Group models can be found in PLDB, just-auto's global database of current and future vehicles. PLDB is updated daily.