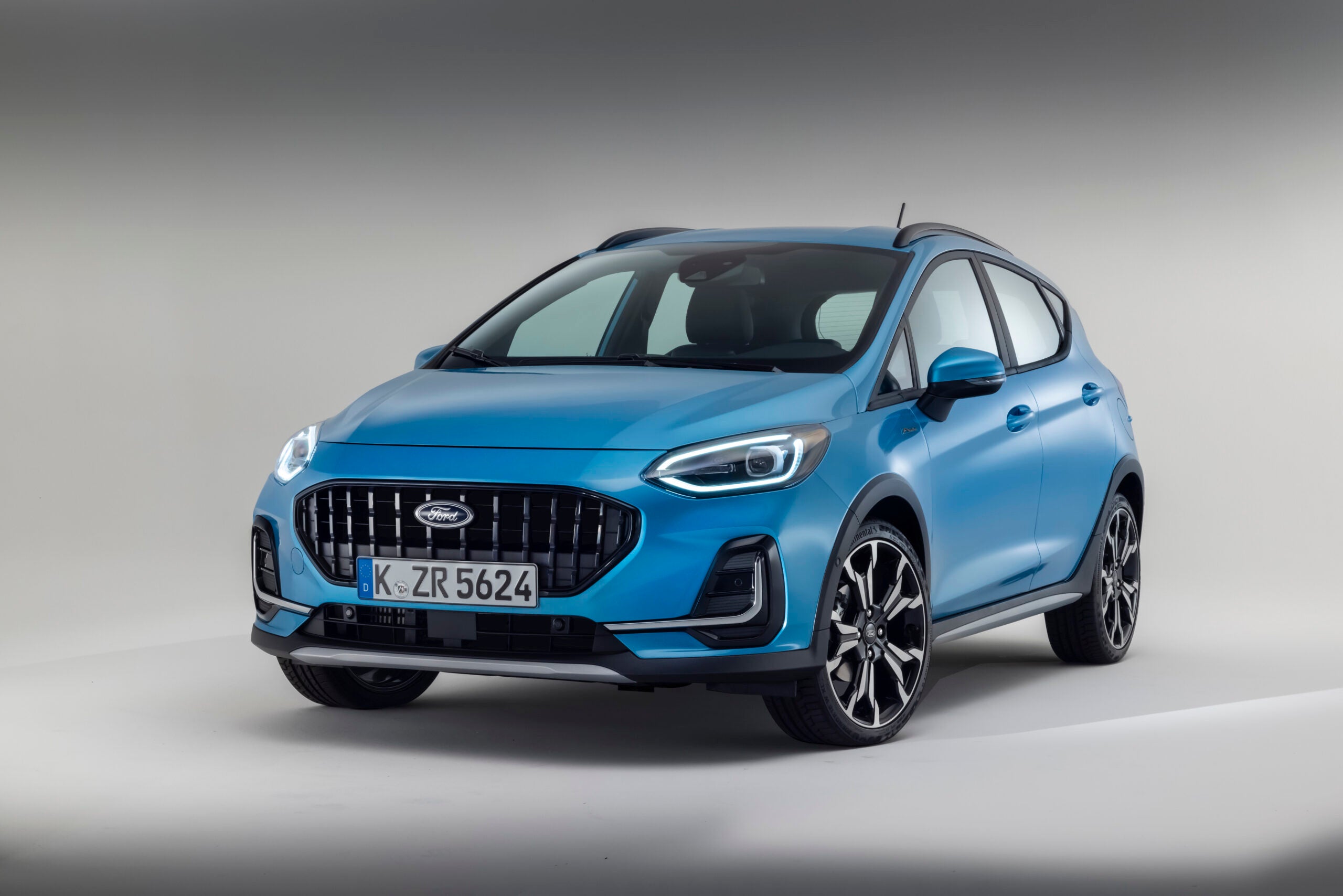 Chip shortages, major construction at the Niehl plant, a water level crisis in the adjacent Rhine – and still Fiesta production powers on. But what does the future hold for this Ford hatchback?
It hasn't been the smoothest of years for Fiesta production. The Niehl factory just outside the centre of Cologne is where all build is based, and with components and finished cars transported by giant barges, a low water level in the Rhine became a big problem this summer.
Fewer cars but better margins
Ford tackled the issue by loading fewer cars on each vessel but now with a drought broken, at least that challenge is ending. So too the former dearth of microchips. Which leaves only the ongoing construction of Ford's Cologne Electrification Center. This is at the same site as the Fiesta manufacturing base, with EVs to be built there from 2023. However, much progress has been made here too as recent official tweets attest.
All of these disruptions, along with Ford of Europe's quiet determination to concentrate on higher-price and therefore larger margin vehicles means Fiesta production and sales have plummeted in 2022. In the first half of the year, they fell behind not only the Puma (73,674) and Kuga (60,869) but the Focus too (37,394). Not too long ago it would have been unthinkable that only 31,378 Fiestas were sold in all of Europe. That's the reality though.
Ford seems untroubled by this situation, happy to let Stellantis (208: 110,252; Corsa: 88,217; C3: 72,753), Renault Group (Sandero: 96,793; Clio: 69,469) and Toyota (Yaris: 76,961) leap ahead.
Even the mighty VW is suffering badly in the B-hatchback segment, Polo retail sales being just 57,091 in H1.
Can Ford remain number one in Britain?
Where Ford once went for volume, now it's ensuring that the models which make the most money take precedence. Look at the UK, even though here, the brand is in fact back to number one, pushing aside Volkswagen and Kia. Nonetheless, that could change as the totals are close. Moreover, VW was top dog in July.
The big shift in Britain is seeing the Puma and Kuga having become the strongest selling Fords. Compared to what the company must make out of each Fiesta, the two SUVs would have to be excellent earners.
Even if Fiesta margins cannot match those of its taller and bigger brothers, the UK market's former long-time best selling vehicle is far from being a spent force.
Tweaking the Fiesta
Showing that it acknowledges and approves of the change in consumer sentiment (the vogue for SUVs and EVs) Ford reinvented the Fiesta range late last year, the emphasis being on high trim levels. And only last month, another change: the three-door body was discontinued, although the ST stays, becoming a five-door for the first time.
As I've tested an ST before, seeking to reacquaint myself, Ford lent me a Fiesta Active in Vignale spec, this example of the car perfectly demonstrating how the model has been evolved so substantially. Active means a kind of mock-crossover look with Vignale being a luxury model grade.
Thirty grand for a Fiesta soon?
Lots of people would be surprised to learn that paying in excess of GBP25,000 for a Fiesta is the reality these days. In fact, the as-tested car came in at GBP27,870 (with options) and with UK inflation on the rise so dramatically this might soon seem almost cheap.
So what do you get in a posh Fiesta? Power-wise, it's a 125 PS and 170 Nm turbocharged 1.0-litre three-cylinder 48 V mild hybrid engine. This returns a best official figure of 58.9 mpg.
The 125 pferdestarke unit is one of two mild hybrid options, the other being a 155 PS version. Ford also offers a 100 PS engine but this has an alternator rather than an integrated starter-generator. It therefore lacks the energy recuperation system of the two more powerful alternatives.
Facelift brings more upscale looks
The design team tasked with updating the car's looks moved the position of the blue oval logo off the bonnet and onto what is a new grille, evolved the tail lamps to a fresh shape and did the same with what are now LED headlamps, updated the various alloy rim options and made a few other exterior changes.
Special touches for the Active
On the Active, the grille's vertical bars now have a gloss black finish plus there are longer and more prominent side vents. These mock-SUV versions also come with prominent wheel-arch extensions.
Ford calls the seven-speed DSG a PowerShift transmission and it's one of the better ones on the market for a small hatchback. One of its handy functions is rolling automatic Start-Stop below 7 mph (12 km/h). Not only is that to the benefit of emissions and consumption but it makes for smooth and quiet progress in real-world driving.
In the Active, you also get two modes for added traction, these being called Trail and Slippery. And while they are worth trying out in wet conditions (yes, they make a small difference), this is a front-wheel drive car and off-roading isn't ever going to be its forte.
Summary
The package of tweaks manages to lend the 2022 model year Fiesta a more refined and dare I say premium look. And with the production side of things seemingly headed back towards some state of normalcy, the car could have a more successful sales period during the final two years of the eighth generation's life cycle.
What about Fiesta generation nine?
Will there be a next Fiesta? Unsurprisingly, neither Ford of Europe nor Ford of Britain is ready to talk about any potential successor to B479, wanting instead to keep interest in the car they have to sell currently. The model is no longer global either, with build in Asia having ended although there are still exports from Germany to some countries in that region. What's more the Mazda-based platform has been around for a while so it would be far from a low-cost project to develop a new car.
Should a new generation be coming, that model will most likely be revealed in late 2023 ahead of a production start in mid-2024. After Ford's February 2021 statement that "by mid-2026, 100% of [the] passenger vehicle range in Europe will be zero-emissions capable, all-electric or plug-in hybrid; moving to all-electric by 2030", it is however unclear how the company plans to replace its B segment big seller.
Under one scenario, the Fiesta could become electric-only and use the Volkswagen Group's MEB as its basis. There is also speculation that the model might not be directly replaced, the next Puma potentially gradually taking over from it. Plus in 2024 we'll see an electric version of the existing Puma.