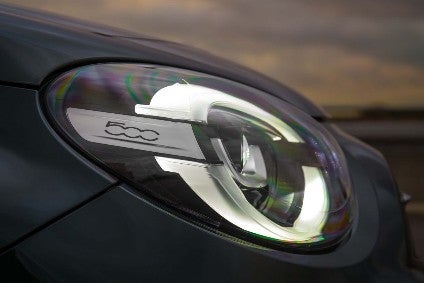 From variable valve timing and common rail diesels, to the more recent TwinAir two-cylinder petrol units, Fiat has long been an innovator in small capacity engines. So it shouldn't be surprising to discover that the new FireFly Turbo series which is part of the refreshed 500X transforms this crossover.
Fiat says its new 1.0-litre three-cylinder and 1.3-litre four-cylinder petrol engines are 20 per cent more efficient than the units they replace. Well, that depends on how you drive of course. After a week in all manner of conditions, the 120hp and 190Nm three-cylinder engine had returned 38mpg for me, although I can see that owners who prefer to keep the revs down – they'll be missing a cracking exhaust note – will be getting 45+mpg regularly.
FireFly Turbo and MultiAir III
We know that Euro 6/D isn't too far away but for the moment, the FireFly Turbo series is compliant only with 6/D Temp. To make these units so, FCA fitted both with particle filters. The company also claims that it subjected the engines to "over 75,000 hours of virtual tests, 60,000 hours of real-life off-vehicle tests and 5 million kilometres clocked up on roads worldwide to confirm their robustness and reliability".
The FireFly Turbo is modular, of aluminium construction – the block was developed with Teksid – and based on a cylinder size of 330cc. The smaller of the first two engines is claimed to weigh just 93kg and comes solely with a six-speed manual gearbox in the 500X and with front-wheel drive only. The 1.3, which has outputs of 150hp and 270Nm, also comes in FWD form but instead has a six-speed DCT. More variants will follow.
The third generation of FCA's MultiAir air intake and exhaust technology also features. With MultiAir III, extra power comes from the compression ratio being reduced via delayed valve closure. This is also said to control knock and improve fuel efficiency.
A 1.6-litre atmo petrol and three diesels too
FCA also fits other engines to the facelifted 500X, including a 110hp 1.6-litre E-Torq petrol plus (95hp & 200Nm) 1.2-, (120hp & 320Nm) 1.6- and (150hp & 350Nm) 2.0-litre. Of these, only the largest capacity diesel has all-wheel drive and a nine-speed automatic transmission.
North America's 2019 model year 500X had the facelift and the engine line-up also changed. The 1.3-litre MultiAir III replaced both the 1.4-litre MultiAir turbo and 2.4-litre Tigershark. The federalised version of this engine develops 177hp and 210 lb-ft (284Nm) of torque. A nine-speed automatic and all-wheel drive are standard.
No TwinAir?
The two-cylinder engine which we know from the 500 isn't available in this larger, heavier five-door crossover, although Fiat continues to link the 500 and 500X in all manner of other ways.
There are lots of '500' logos on and in the 500X. These I noticed on the wheel centres and front bumper as well as in the headlight modules. Inside, the 500 legend is printed on the painted plastic upper glovebox cover, lower part of the gear lever, front seats and central information screen. As for '500X', I could only see this on the silver plastic trim attached to the tailgate panel and it makes a fleeting appearance in the middle of the instruments when the car is started.
Made In Melfi
The Renegade, which uses the same SUSW platform as the 500X and is built in Italy side by side with the Fiat, has a different interior and doesn't seem to share any panels either. Few buyers will be aware that they are close relatives. Well, the observant might notice the HVAC controls are identical as well as certain controls such as the steering column stalks.
What's next for the 500X?
We know that the 500 will be replaced next year, and that there should be a new Panda too. Which means that come 2021, what is today the youngest volume-selling Fiat will be the most elderly. By 2022, the 500X will be a seven-year old model, and if it hasn't been replaced by then, its Renegade twin will be eight. The Jeep at least should have a successor that year although FCA is happy to have let the current Grand Cherokee reach nine years of age so who knows. And the Fiat? Maybe not until 2023. That probably means there might be another facelift for the 500X in 2020 or 2021. Such a refresh would link the front and rear ends of the 500X to the next 500, although considering how long FCA normally leaves most vehicles on sale without updates, don't bank on that.
T-Roc – the biggest threat to all B-SUVs
Facelift or no facelift, it's worth pondering how well sales of this small crossover will hold up over the next two to four years in a European market where the competition amongst B-SUVs is pushing many former big sellers into the sidelines. The biggest brand of all is soon to roll out the T-Roc to those few European countries where it isn't yet available, which means that Fiat, Opel/Vauxhall, Peugeot and Renault – all of whom's small crossovers are past mid-life or in their final furlong – could soon find the going tough.
Renegade is roomier
If Fiat can get people behind the wheel of the latest 500X, they would find there is a lot of good stuff going on in the model, even though it's dated in some ways. Things which couldn't be changed as part of the mid-life update include back leg seat room which isn't on the generous side and a curving roof line which cuts into head space for anyone over 184cm/six feet tall. Any centre passenger is going to have to be very thin too. It's also a pity that FCA didn't spend a bit more money on making the door trims nicer looking and softer to the touch. Or do we just expect too much for our money now, with the likes of Kia and Volkswagen giving us stylish cars inside and out even in the A segment?
Summary
The facelift largely manages to do what Fiat needed it to; namely, give existing owners a model to trade in their existing 500Xs for as well as try to entice those who love the 500 but need the convenience of the rear doors. Which is why there is such limited choice when it comes to all-wheel drive – people seem to care more about price and the lowest CO2 number than their car's ability to be useful when it snows. And the 500X does offer tempting pricing: it starts at GBP17,295 for the 1.6 E-Torq and FCA UK is offering zero per cent finance too. Me, I'd pay the extra thousand pounds and have the 1.0-litre FireFly Turbo – for how keen it is to rev and the sounds it makes, this is my new favourite small capacity Fiat Chrysler engine.