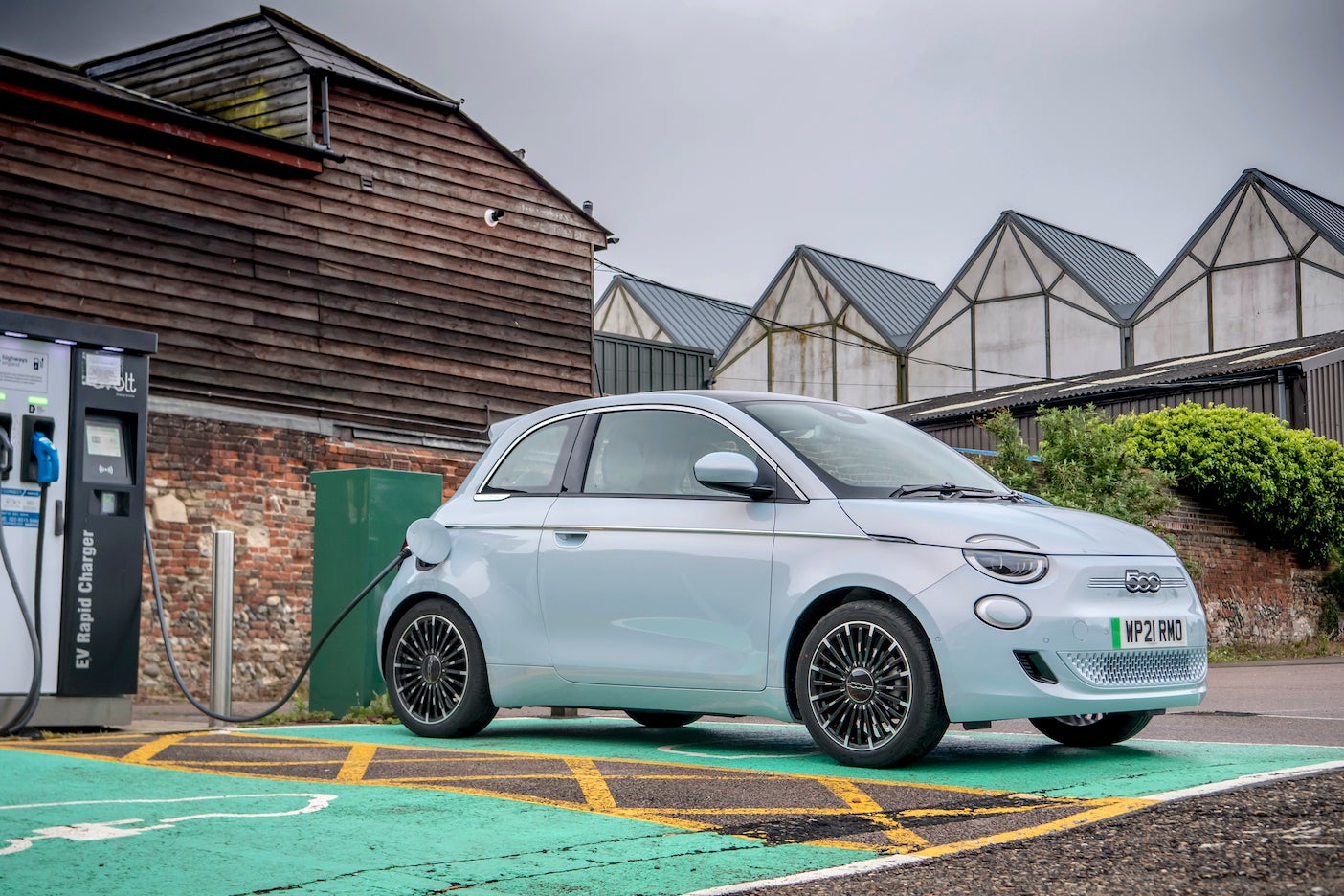 Microchip supply issues continue to play havoc with car sales in many countries. Across Europe, all manner of odd things are happening. That includes Stellantis pushing the Volkswagen Group off its pedestal as regional number one: Acea data show that in October, VAG's share of UK-EFTA-UK registrations fell to 20.7% while its rival's rose to 20.8%.
An EV almost becomes No.1 in Europe's largest market
With the main Wolfsburg plant intermittently offline during recent months, it should also come as no surprise that the Golf lost the title of Germany's best seller last month. That's quite something for a model which has been atop the country's sales charts for 30 years.
At least Volkswagen didn't have to suffer the humiliation of a Tesla ousting the Golf, the usurper being the T-Roc, although the Model 3 did get very close in September.
With buyers all over the European region more keen than they've ever been on EVs and some OEMs seemingly better placed with a supply of electric cars than others, some models have really come alive. The Fiat 500e is one such.
Fiat outsells Opel-Vauxhall
Launched in the third quarter of 2020, the then FCA boasted of having sold 10,000 examples of the electric Cinquento by year end. Despite all the problems faced by the industry in general during 2021 and the ups and downs of the European market, the little Fiat looks like it will have had a great first full year, the car helping the brand to outsell Opel-Vauxhall in October, for example (33,482 versus 33,329: EU-EFTA-UK).
Part of the reason for the 500 doing fairly well may be down to supply constraints which continue to bedevil certain rivals such as the Zoe yet there's no question over the 500e's appeal.
The Renault might be a little larger and come with two extra doors yet the Fiat is still fairly new (the Zoe will be eight in January) and available as a three-door hatchback, a convertible and in some countries, a 3+1.
Can 24 kWh and 42 kWh compete with 52 kWh?
So to the subject of battery packs and range. Compared to the Zoe with its 52 kWh battery, the New 500, or as the UK importer also calls it, the 500e, looks like it's lacking, with only 24 kWh and 42 kWh packs available. But is it?
Stellantis claims a range of up to 285 miles for the 500e "when only driven in the city". Can that be true? Yes and no.
Up to (almost) 200 miles…
Certainly the little Fiat is far from hefty (for an EV at least) and like any car, the range you get depends on how gentle the right foot is.
Officially, owners of variants equipped with the larger of two available batteries should see "up to" 199 miles (320 km) between charges.
I've driven the electric 500 before but that was only briefly. During the UK media preview, all the cars were brimmed with ions so there wasn't the opportunity to see how easy or otherwise juicing up is, not to mention how long it takes.
…but it depends
Overall, an owner can expect between 120-170 miles dependant on whether or not the A/C is used, how fast you go, passengers and/or heavy cargo and so on. I seemed to vary between 150 and 160. With routes and recharges planned that's fine.
Those people sitting in Teslas in their special area of motorway services carparks always seem to be on their way again off so much quicker than the likes of me. But things are becoming easier and faster. Apps such as Zap-Map help to prevent range anxiety and the annoyance of chargers which should but for multiple reasons, won't work.
Going slow to go further
Getting used to an EV with a small-ish battery pack means changing the way you think. Not unlike how life was when we all had to stay at home: remembering that slowing down isn't a bad thing. As long as you've nowhere urgent to be, reading a book whilst sitting in a car can be a pleasant thing to do.
Something else which living with an electric car shows you is how much energy is consumed by driving at the 70 mph motorway limit. I've now realised how boring it must be sitting in the far left lane at 56 mph as the majority of HGVs seem to.
Design appeal
Thankfully, the little Fiat itself is far from boring. The test car also gained many admirers during our days together and what was especially interesting was how few people knew it was an EV. Time and again I heard "it doesn't look like an electric car". In a good way, apparently.
Stellantis UK likely doesn't sell too many Action trim versions but still it's worth looking at what a buyer gets for the money. The motor produces only 70 kW (95 PS) but because the battery isn't that heavy, 0-62 mph is a brisk-for-a-city-car 9.5 seconds.
Charging needed only every fourth day?
Top speed for the Action entry level hatchback (the convertible only comes in higher grades) is just 84 mph and the cells' capacity is a mere 23.8 kWh. Fiat maintains that with the average commute under 30 miles per day, an owner would only need to charge the car perhaps every four days.
There's a larger capacity battery in the more expensive Passion and Icon versions. Interestingly, its 42 kWh enables more or less the same maximum range as the 50 kWh one which powers Stellantis' longer (by about half a metre) and heavier electric Peugeot 208, Corsa-e and DS 3 Crossback E-Tense.
Can it be an only car?
Some think the new shape is less attractive than the still-with-us petrol 500 but I consider it just as good. The additional six centimetres of length and width translate into noticeably better space too, while the overall interior design is a vast improvement.
I've remarked on this previously and it's worth repeating: here is a Fiat which could be considered close to premium. It does need to be though, as the electric 500 is not a cheap car, even in base form.
Is the little Fiat worth the cost? For the chic looks alone, yes, and as long as it doesn't have to be an only car should frequent multiple hundred mile drives be a necessity.
The New 500 (500e) is priced from GBP23,495 before the Plug-in Car Grant.