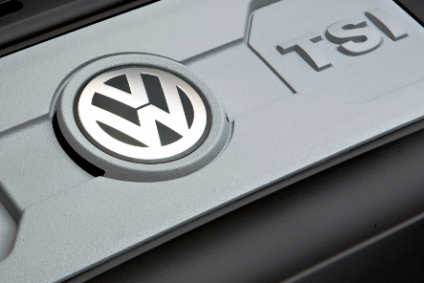 Data released by LMC Automotive shows that the diesel share of the West European car market is continuing to decline this year.
Cumulative data for the year so far to the end of July shows that diesel share of Western Europe's new car sales fell by two percentage points compared with the same period in 2015 (50.1% share this year versus 52.2% last year). However, a rising market meant that diesel volume was up by 2.8% in the period to almost 4.3m units.
For the year as a whole, LMC expects a volume reversal for diesel of around 40,000 diesel car sales lost compared with 2015.
At a country level, the largest annualised falls in July were in Belgium and Greece which continue to come off unsustainably high levels of diesel demand. France, Spain and Norway also saw continuation of the significant erosion that has been a feature of those markets for some time.
Among the bigger markets, Germany and the UK saw slight falls, of below the European average, while Italy's diesel market was some five percentage points higher than that of mid-2015.
LMC said that diesel car sales volumes in the 'Big 5' markets broadly followed the share situation in the year to July. France posted a 30,000 decline in numbers, year-to-date, while Spain was flat on an annualised basis. Germany and the UK added modestly to diesel sales but Italian diesel car sales in the Jan-July 2016 period were more than 100,000 units up. In July, all Big 5 markets (Italy excepted) saw diesel sales decline.
LMC analyst Al Bedwell told just-auto that the rise of small GDI engines is mainly responsible for the trend decline to diesel. "Small-engined gasoline engines with turbochargers are doing well in the smaller segments of the car market," he says. "They are coming with good power output and fuel efficiency, plus they are cheaper to buy than diesel engine cars. They are doing very well in the B- and C-segments of the market where diesel share had become significant. Also, electrified vehicles are creeping up and PHEVs tend to have a gasoline engine rather than a diesel."
However, Bedwell maintains that the adjustment taking place in smaller vehicle segments with the rise of GDI and decline of diesel needs to be seen in perspective. He points out that diesel is maintaining a strong position in the larger car segments in Europe. "When you look at large cars, the bigger SUVs, premium cars and segments where driver mileage might be high, it is still the case that diesel engines present a very strong proposition and we can see that in still high diesel shares," he says.
VW Group sees greater diesel decline
Across the Big 5 markets to July of this year, annualised diesel penetration of car sales within the VW Group declined by some 3.4 percentage points. For the industry as a whole the comparable figure was two percentage points. LMC noted that "while the VW fall does not represent a collapse by any means, its higher than average value may be as a direct result of the diesel crisis at VW in the last quarter of 2015". That said, the diesel share within VW group to July this year, at 54.1%, is above the average for all groups, LMC noted.
Gasoline engine downsizing
Reinforcing the latest JATO data, research carried out by just-auto/QUBE suggests that engine downsizing has been adopted by nearly all mainstream manufacturers as the most cost effective means to going part of the way to meeting fuel economy and CO2 regulations.
Continental estimates that downsizing (with a turbocharger) reduces CO2 emissions by around 15% when the comparison vehicle is a gasoline direct injection vehicle calibrated for Euro V emissions and the NEDC. In Europe, since 2005, the average displacement of passenger vehicles sold has decreased by about 1% a year from 1709cc to 1616cc in 2013.
Honeywell expects engines of 1.7 litre size or smaller to account for 40% of the market by the middle of the next decade; put another way, Honeywell expects the decade will see the average engine size in the US fall from 3.6 litres to 2.9 litres and will be accompanied by a progressive switch from V8 and V6 engines to 4-cylinder units. A good example of this is on the Ford F-series pick-up truck where Ford has been surprised by the success of its turbo-charged F-150 with the EcoBoost V6; hitherto most of its customers wanted V8 power and Ford had doubted they would quickly switch to the smaller engines. However by mid-2011, sales of the V6 version were already exceeding sales of the V8 naturally aspirated units – the V6s accounted for 55% of sales during that period, with the EcoBoost V6 accounting for most of these. Interestingly this has been achieved despite the V6 costing the same or even more than the V8 – consumers have been prepared to pay for fuel efficiency.
In the longer term, growth in 48V hybrids is expected to take over as one of the key enablers for more efficient fleet average powertrain performance. just-auto's QUBE service estimates that 48V will have a relatively slow introduction, but that once future emissions legislation takes hold the market will go through very rapid growth and that by 2021 there will be over 5.8m 48V mild hybrid light vehicles on the road, globally (annual production in 2021 forecast at 2.3m units; 2016, around 150,000).
Diesel Share of New Car Sales (%)
Diesel Car Sales Volume ('000s)