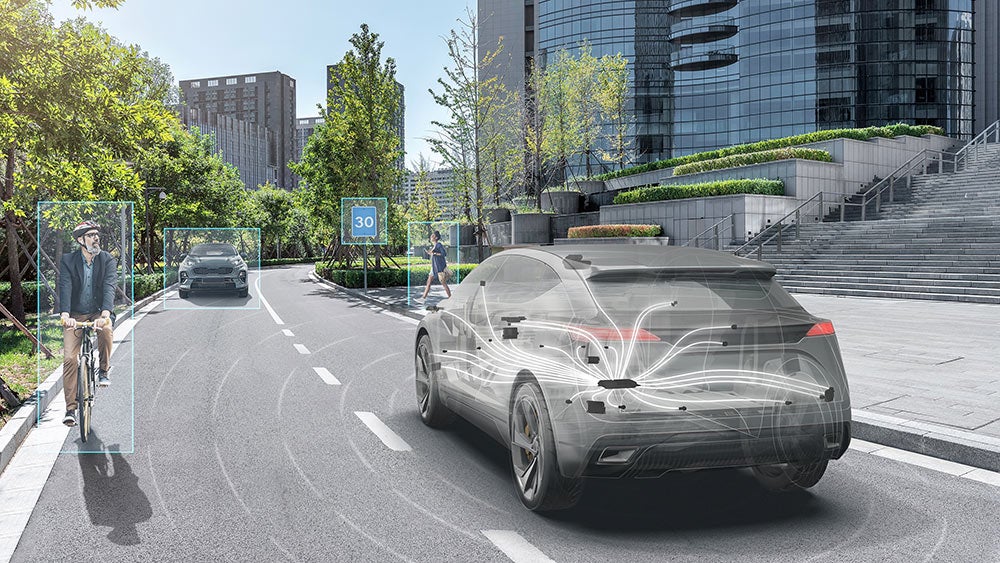 Each week, Just Auto's editors select a deal that illustrates the themes driving change in our sector. It may not always be the largest deal in value, or the highest profile, but it will tell us where the leading companies are focusing their efforts, and why.
Our thematic deal coverage is driven by our underlying disruptor data which tracks all major deals across our sectors.
Today, it's Magna completing its acquisition of Veoneer's active safety business unit.
The Deal
Automotive systems supplier Magna International Inc. announced last December it had entered into an agreement to acquire the Veoneer Active Safety business from SSW Partners, a New York based investment group. It said it would acquire the business for $1.525 billion in cash, subject to working capital and other customary purchase price adjustments.
On 1st June 2023, the sale was completed.
Why it matters
Increasingly automated driving systems are a key growth area in the auto industry. While fully automated vehicles (SAE level 4+) are some way off full market introduction, advanced technologies for systems that assist drivers (ADAS) continue to proliferate in vehicles coming to market.
"OEMs from the US, Europe, Japan, Korea, and China are all adamant about competing in the developing international markets for ADAS and autonomous vehicles," said GlobalData analyst Pete Kelly. "This acquisition strengthens Magna's position as a key supplier in a very high growth area of the global automotive market. It also gives Magna better customer diversification and a more balanced footprint in that market."
Competition for market share and intellectual property is fierce among traditional automakers, Tier-1 auto component suppliers, internet companies, and ride-sharing platform providers. The major Tier-1 auto component suppliers, such as Bosch, ZF, Continental, Delphi, Denso and Magna have been gradually providing traditional automakers, who had outsourced much of their R&D to them, with ever greater value content for many years.
At a stroke, this acquisition broadens Tier-1 supplier Magna's ADAS portfolio with complementary products, customers, geographies, engineering and software resources.
More recently, Veoneer has had some success in the market with sophisticated level 2+ ADAS system products that incorporate camera, radars and deep-learning-based integration electronics. Veoneer's ADAS ECU is described as a 'multi-lingual brain that monitors the surroundings and fuses data from cameras, radars and sensors'.
GlobalData estimates the global ADAS-enabled vehicle market at 46.9 million units in 2022. Level 2 (partial automation) dominates the sector with a share of 50.3%, while level 1 (driver assistance), accounts for the remaining 49.7% in 2022. The ADAS-enabled vehicle market is forecast to reach 70.8 million units by 2026, recording a substantial CAGR of 19.5% over the forecast period.
The Detail
The deal broadens Magna's ADAS sensor and full systems capabilities, including radar, camera, ADAS ECU and driver monitoring. It also adds 2,200 engineers, including 1,800 for systems, software and sensor development.
Veoneer Active Safety sales were approximately $1.1 billion in 2022 and are projected to grow to approximately $1.9 billion in 2024.
Combined with Magna Electronics, the business is projected to have pro forma ADAS sales of approximately $1.8 billion in 2022, approximately $3 billion in 2024, and is expected to generate higher ADAS content per vehicle opportunities.
More research: