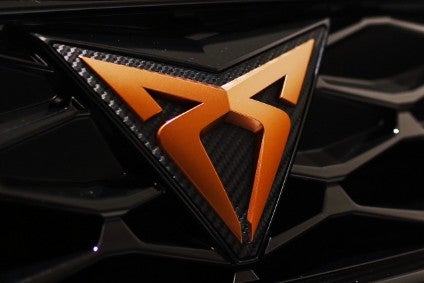 Cupra is off to a decent start. SEAT claims to have sold 3,600 Cupra Atecas so far this year. With the sole model in demand and due to be joined by others later in 2019, the experiment to evolve what had been a sports trim level into a brand is working.
The troubled years for SEAT do seem to be behind it now. Most months, the company proudly tells the media how successful it had been in the prior 28-31 day period. Who needs the USA, China or even India when you can make good returns and sell lots of cars by sticking to Europe plus selected countries outside that region such as Mexico, Morocco, Israel and Algeria?
One model for now but others coming
For now at least, Cupra is being rolled out slowly, which is understandable as there is but a single model. Buyers could be easily confused too, as the Ateca is also a SEAT. And the Cupra websites list SEAT models too. Yes, the Leon will be replaced this year but until that happens, the existing Leon Cupra remains a SEAT.
The UK is already one of the best countries for Cupra. Maybe there is an intention for an authentically Spanish look or even consistent photos across all markets but registration plates with an E country identifier and every exterior and interior image being left-hand drive can suggest a certain lack of attention to detail to some prospects. The Republic of Ireland's Cupra website has the same issue. Pricing for this car is at premium levels and people who buy into such brands have expectations that everything is as they would expect it to be. Still, Alpine does well in Britain and you can't even configure a car on its website so what would I know?
Who says SUVs can't be sports cars?
The revived French brand – or Renaultsport for that matter – can be thought of as a competitor to Cupra, even though that suggestion seems barmy. Think about it though. Nobody wakes up in the morning and says to themselves that they want a SEAT SUV but one that's been tweaked into something built in small numbers and priced at a high level. With big copper-coloured logos and the word CUPRA emblazened across the vehicle's tailgate. A Cupra Ateca is not for everyone. It's an SUV for those in the know, or so SEAT believes, and there is logic in that kind of thinking. Just as an Alpine A110 is a highly individual choice and a car which has links to Renault and motorsport, so Cupra might even be chasing some of the same potential customers.
When everyone has a Mercedes new brands can thrive
In a world where Audi, BMW and Mercedes are mass marques and have therefore lost so much of their appeal, there is an opening for a former relatively unknown Swedish motor racing team which has been reshaped as the maker of a costly electric hatchback. That car, as everyone seems to have forgotten, started life as a Volvo concept. People won't mind that though, as when the Tesla Model 3 starts to appear everywhere, opportunities for alternatives flourish. Maybe Polestar will work as a brand which sells expensive, fast and practical vehicles. Ergo, Cupra too. Alpine is clearly already on its way to doing so, having sold 1,943 pricey cars in Europe last year (and 430 in January), each one with an interior full of Clio bits and pieces. The lesson here is that if the brand is well positioned and has a genuine heritage, then minds will open. If not, then the reverse generally applies: DS is stuck well behind even Lexus in Europe, Infiniti delivered only 6,246 vehicles in 2018, while Borgward isn't working in Europe and has crashed in China after an initially strong start.
Cupra as the new Tesla
Let's look at what SEAT has got right with the Cupra Ateca. Straight away it's obvious. The way the model looks. The original has been in production since the third quarter of 2016 so it's becoming quite well known. Dealers should, from the second half of 2019, be able to keep those on a three year lease from leaving the brand by suggesting the Cupra to them. It looks different enough to the SEAT original to be convincing as a model in its own right. Plus with more models on the way, people can be made to feel that they are getting in at the ground floor of a cool brand which is still exclusive. Like Tesla once was.
Doubling sales by the early 2020s
SEAT says it sold 14,400 Cupra vehicles in 2018, which obviously includes the León Cupra. Wayne Griffiths, who as well as being SEAT's head of Sales and Marketing, is the new CEO of Cupra, said in January that the goal "is to double sales in the next three to five years." It was a clever statement, in that the PR machine will be able to trumpet the achievement of stated targets having been smashed and well ahead of schedule to boot.
Ateca, Ibiza, Arona and Formentor
As of now, Cupra has a dedicated space in 280 SEAT dealerships across Europe, while the brand will eventually become a separate organisation with its own retail outlets too. For that to happen, there needs to be more product. There will be: prototypes of a Cupra Ibiza and a Cupra Arona were shown to the press at a February 2018 preview in Barcelona, the same event at which the Ateca had its official presentation.
A further model just been revealed in concept form at the Geneva motor show. A coupé crossover, it will be modified and then manufactured from the fourth quarter of this year. We don't yet know the name: it could be Terramar, or instead Formentor, which is what the prototype is called. This will be the first Cupra not to be based on a SEAT although it could well become one – with modifications – after an interval.
PHEV power
The Formentor is a petrol-electric plug-in hybrid but it is not yet known if such a powertrain will be offered in the production model.
Judging by what powers the new Ateca, all future Cupras will without doubt be high performance models, not just cars that look as if they are. The vehicle which recently came my way for a week not only looked and sounded the business, it was properly rapid.
Supercar performance for GBP36,000
The Ateca, which costs from GBP35,900, uses a 221kW (300PS) and 400Nm version of the Volkswagen Group's turbocharged 1,984cc petrol engine. There is standard all-wheel drive and a seven-speed DSG. It will shoot to 62mph in only 5.2 seconds and the top speed is quoted as 153mph. CO2? That's 168g/km.
The tested car being white and it being the end of winter, slithery roads and salty residue all over the Ateca's sides were what accompanied my days in this model. Traction was faultless, as was the DSG: that hasn't always been my experience with the Volkswagen Group's own-brand dual clutch transmissions. The one in the Ateca never makes any unwelcome noises, there is no unpleasant surging when slipping between D and R whilst parking and at higher speeds, it's all just beautiful, silk-like gearchanges.
There are exhaust rasps on up- and down-changes from the four tailpipes if you choose the chequered flag setting on a dial positioned between the seats. This is also where various 4×4 settings can be played with should there be a need for venturing off road.
The rest of the car's cabin is an especially nice place to be. All materials feel slightly more expensive than what you'll find in a SEAT or a Volkswagen, if not quite at Audi levels. Everything is somehow familiar to anyone who drives a VAG vehicle but also just a little bit special looking. In fact it's exactly what you might expect: as if designers were allowed to make multiple tweaks to the SEAT Ateca, their brief being to create a fast-feeling and near-luxury model.
Why no model name badging?
I looked everywhere for any appearance of the word Ateca and couldn't find any, which is strange. There is a Cupra logo and TSI on the engine cover. The symbol also appears and in these cases is copper-coloured, on the steering wheel, wheel centres and key.
The word CUPRA is emblazened across the lowest of three air intakes on the front end of the car as well as on the tailgate. Aside from SEAT Press Office on the registration plate frame and a subtle SEAT Lighting legend in each of the Valeo headlamp modules, the parent firm's name is nowhere to be seen. CUPRA and 4DRIVE are the only badges on the back of the vehicle.
First rate dynamics = an authentic sports brand
I genuinely forgot that this car is an SUV, so good is the handling. It's hard to find much slack in the steering, the suspension is firm yet not overly so and corners where there is no oncoming traffic will see you going out of your way to aim for apexes. To me then, Cupra is the real deal – a convincing new marque that if expanded thoughtfully rather than greedily should steadily gather a large following that keeps coming back for whatever new models are added during the 2020s.