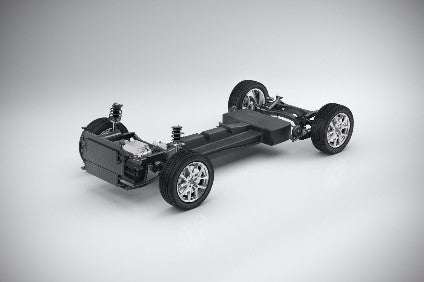 Governments in Europe and Asia this year have announced ambitious medium- and long-term sales targets and quotas for zero-emission vehicles, as they look to move away from polluting, fossil-fuel burning vehicles.
Electric vehicles (EVs) are seen as the main solution, at least for the next twenty years, and vehicle manufacturers worldwide have been busy adjusting their global production plans as they look to position themselves for the anticipated "electrification" revolution.
China, which has some of the most polluted cities in the world, has been at the forefront of these policy changes. It currently has the world's largest EV market, with 409,000 sales last year and a further 98,000 deliveries of plug-in hybrid vehicles, thanks mainly to generous subsidies and incentives.
This year the Chinese government instructed its automotive industry to sell at least two million electric vehicles per year by 2020 and three million by 2025. It has also has asked domestic battery manufacturers to double EV battery production capacity by 2020 to meet the additional demand.
Other governments around the world are also encouraging sales of low- and zero-emission vehicles, including in France and the UK where sales of combustion-engine vehicles are set to be phased out in the next 15-20 years.
Global component manufacturers are scrambling for position in this fast-growing segment and a battle for dominance is emerging in the global automotive lithium-ion battery sector, with China and Europe becoming key battle-grounds. No doubt, there will be plenty of M&A activity along the way.
Most efforts are currently focused on the development of high-capacity lithium-ion technology, which is expected to dominate EV battery production for the next decade or two.
South Korea's three leading EV battery manufacturers, LG Chem, Samsung SDI and SK Innovation, have expanded rapidly in the EV battery sector – helped by their experience in the last 15 years in high-performance batteries for smart-phones and laptops.
These three companies have pledged to invest a combined KRW2.0trn (US$1.77bn) to expand EV and hybrid battery production capacity in South Korea by 2020. Current capacity is estimated at around 300,000 sets per year, but this is set to rise rapidly despite still limited domestic demand.
They are also expanding their global manufacturing footprints in anticipation of a rapid ramp-up in global EV and hybrid vehicle production in the next five years, with significant investment being poured into Europe.
LG Chem was scheduled to start production at a newly-built EV battery factory in Poland in the second half of 2017. This facility has the capacity to produce battery packs for 100,000 EVs per year, in additional to existing plants located in South Korea, Chinaand the USA.
Samsung SDI completed construction of anewEV battery plant in Hungary in May with an initial capacity to produce 50,000 EV battery packs per year. When operations start in the early part of 2018, the new plant willstrengthen the company's global EV production network which already includes facilities in South Korea and China.
SK Innovation is the smallest of the three, but a third production facility scheduled to be completed this year would raise its South Korean production capacity to an estimated 150,000 EV battery systems per year.
SK Innovation says it has supply contract with Hyundai-Kia and Mercedes-Benz and is soon expected to announce a new plant in Europe. It also has a stake in a small joint venture plant in Beijing, supplying EV batteries to China's BAIC group.
Domestic Chinese companies are also targeting this sector very aggressively and have been offered additional market privileges compared with foreign joint ventures in the country. Perhaps the most ambitious of these is Contemporary Amperex Technology Ltd (CATL), which is gearing up to be the country's largest lithium-ion manufacturer by 2020. Hefei-based Guoxuan High-Tech Company is another key domestic manufacturer expanding rapidly in this segment.
US-based A123 Systems, wholly-owned by China's Wanxiang group, is positioning itself to become a leading global supplier of lithium-ion electric and plug-in hybrid batteries, with manufacturing facilities in China, Europe and North America. Earlier this year it completed construction of a major new lithium-ion plant in the Czech Republic.
A number of global vehicle manufacturers are developing their own EV battery capabilities, such as Daimler with its Li-Tec Battery subsidiary and Toyota with Primearth EV Energy, while Tesla is building its own multi-gigawatt hours battery plant in the USA in partnership with Japan's Panasonic.
By contrast Nissan Motor, currently Japan's leading EV manufacturer, last month decided to sell its majority stake in Automotive Energy Supply Corporation (AECS) joint venture to Chinese investment firm GSR Capital.
AESC has lithium-ion automotive battery manufacturing facilities in Japan, the UK and the USA, and GSR Capital has indicated that it would look to add capacity in Europe and China to meet growing EV demand.
GS Yuasa is an independent Japanese battery manufacturer and has significant EV lithium-ion battery operations at its Lithium Energy Japan subsidiary. Other conventional automotive lead-acid battery manufacturers around the world also are closely following developments in this sector.
In the West, industry giants Johnson Matthey, Bosch and Johnson Controls arealso vying to become major suppliers of EV batteries to European and US vehicle automakers.
With overall demand for lithium-ion batteries set to rise rapidly over the next decade, the ultimate battle-ground may well be the scramble to secure sufficient supplies of raw materials.
See also: VW moves to secure cobalt supplies for EVs – report