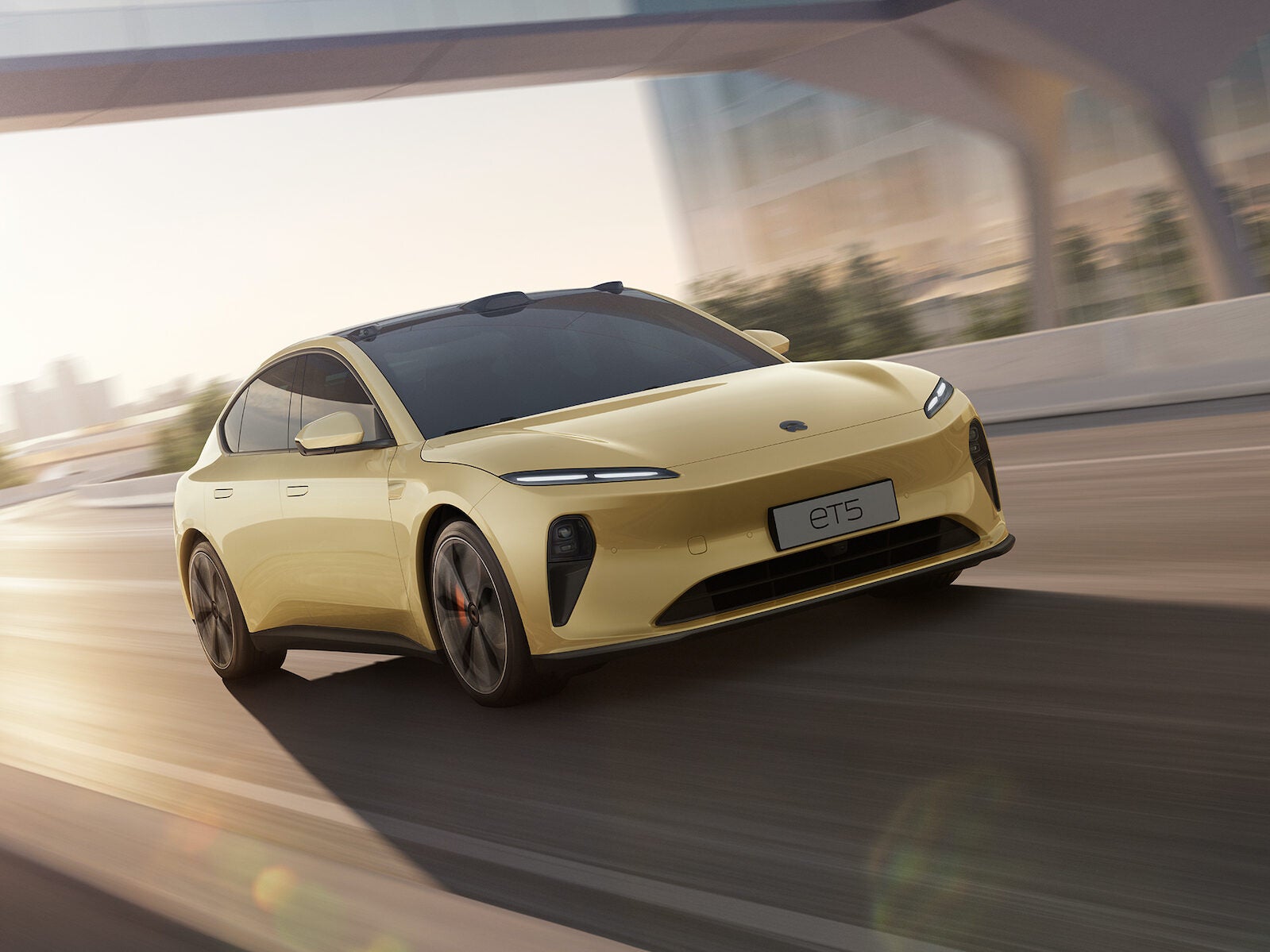 Vehicle manufacturers in China have stepped up their new electric vehicle (EV) programmes this year, helping to driving up domestic demand and are now setting their sights firmly on overseas markets with smart, connected next generation models.
Europe in particular is becoming an increasingly important export destination for Chinese EVS, with some markets – particularly the Nordic countries, having among the highest EV penetration levels in the world while sales elsewhere are accelerating rapidly. The EU recently announced it plans to phase out sales of international combustion engine (ICE) vehicles by 2035.
This renewed focus was evident at last month's Paris Motor Show, where Chinese brands showcased eye-catching production models spanning a broad spread of EV model segments. BYD made a big splash with the Seal compact car, alongside the Atto compact SUV and the Han compact car, all battery-powered models. Great Wall Motor displayed its Ora funky Cat compact car and its upmarket Wey-branded Coffee 01 and Coffee 02 plug-in hybrids.
China's EV industry is drawing considerable strength from its domestic market. EV sales in the country are likely to account for at least two-thirds of the eight million EVs expected to be sold globally this year. In the first nine months of 2022, EV sales in China doubled to 3.58 million units – not including sales of plug-in hybrids (PHEVs) which surged by 270% to 990,000 units – according to wholesale data released by automotive industry association CAAM.
This despite widespread production stoppages, significant disruption to supply chains and lockdowns in the first half of the year. By contrast, sales of conventional ICE vehicles declined by 9.5% to 14.9 million units in the same period – a decline that has continued uninterrupted since 2018.
Sales of EVs in China this year are expected to account for close to 20% of total vehicle sales in the country in 2022, with PHEVs accounting for a further 5-6%. Combined, these vehicles make of virtually all of the country so called new energy vehicle (NEV) segment.
Inevitably, China has the best EV sector economies of scale globally and also the strongest battery supply chain, including the largest mineral processing capacity. The country's early move into EVs a decade ago also allowed its companies to secure access to some of the largest battery mineral reserves around the world.
According to government data, China has hundreds of startups operating in the EV sector – including offshoots of large conglomerates and conventional ICE vehicle manufacturers. Many are small and yet to get going companies which are unlikely to see out the decade, however. The most successful, including Nio, XPeng and Li Auto, have dominated the headlines in the last two years with attractive, premium models featuring the latest smart/connected technologies – inevitably with prices to match.
Nasdaq-listed Nio Inc sold some 84,400 EVs globally in the first nine months of 2022, up by 26% year-on-year and helped by the company's entry into Europe in 2021, with the USA set to follow in 2025 once it has completed construction of a local plant. Growth in its home market has been more muted this year, reflecting in part its high prices. Its latest model, the ET7, costs as much as CNY536,000 (US$71,000).
Li Auto delivered 87,000 EVs in the same period, helped by the launch of its L9 premium SUV in September – which retails at close to US$64,000. The company has delivered 211,000 EVs since it began production at the end of 2019. Xpeng sales surged 300% to 56,404 units, helped by its more affordable prices which range between US$25,000 and US$35,000.
It is the country's mainstream manufacturers that are grabbing most of the volumes, however, and are making the market increasingly competitive. BYD's global EV sales surged by 214% to 582,130 units in the first nine months of 2022, making it the largest EV manufacturer in the country so far this year, with a further 593,191 PHEV sales (+307%). Total NEV sales were up by 255% at 1,175,321 units, with ICE vehicle production discontinued in March. The company recently launched the Seal compact battery-powered car in its domestic market priced at around US$30,000 – significantly undercutting the Tesla Model 3.
Tesla delivered just over 483,000 vehicles from its Shanghai plant in the first nine months of 2022, making it the country's second-largest EV manufacturer so far this year after BYD. This includes 165,000 exports and 318,000 domestic deliveries – including a reported 304,000 Model Ys. The company recently expanded the annual capacity at its highly profitable Shanghai plant to over one million units, despite having just opened a new plant in Germany and a second one in the USA. In October the company slashed the price of the Model Y in China by 9% to US$40,000, while the price of the Model 3 was cut by 5% to around US$36,000 help support local sales.
The country's best-selling EV model, SAIC-GM-Wuling's Hongguang, is a mini-vehicle retailing at around US$5,000 units. Sales in the first nine months of 2022 are estimated at around 360,000 units while cumulative sales exceed 800,000 units. The company has launched eight small and mini EV models since 2017 and began production of the Hongguang-based Air EV model in Indonesia earlier this year.
Large state-owned vehicle manufacturing groups have been slower to make the transition to EVs, but are beginning to make up lost ground. SAIC Motor, the country's largest vehicle manufacturing group with major joint ventures with Volkswagen and General Motors, is gearing up its EV sales drive both at home and overseas. It owns the MG brand, which spearheads the company's overseas sales drive. SAIC Motor sold just over 700,000 NEVs last year, including those produced by its SAIC-GM-Wuling joint venture.
In July the company began exporting its MG4 Electric, its first "global" EV model based on its dedicated MSP EV platform, to Europe – to be followed by markets across Asia-Pacific, Latin America and Australia next year. The company has set a sales target of 150,000 units for the model in 2023. Its overseas sales target for all NEV models in 2023 is 800,000 units, after it sold 381,000 units in the first half of 2022.
Other local manufacturers moving rapidly into the EV segment include state-owned GAC Group. Its GAC Aion EV subsidiary recently launched the Y Plus SUV with expected monthly sales of 20,000 units – doubling the company's current EV output, after it sold 150,000 EVs in the first nine months of the year.
German vehicle manufacturers, including Volkswagen group, Mercedes and BMW, are also aggressively expanding their Chinese EV operations and are also investing in local R&D, as they also look to make up lost ground in what has become their largest single market globally. They too plan to make the most of the local economies of scale and strong local EV supply chains to improve their competitiveness both in China and overseas.