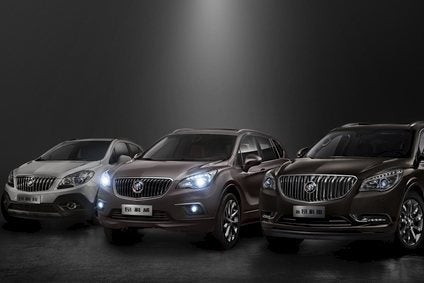 With the current wave of the Covid pandemic seemingly in retreat in Shanghai after two painful months of strict lockdown, economic activity has started to pick up once again. Under the Chinese government's zero-Covid tolerance policy, business and social activity came to a standstill in the country's largest city for almost two full months, with residents unable to leave their homes and most businesses forced to shut down their operations. This came after equally strict lockdowns were imposed in Shenzhen, Tianjin, Chongqing and other major Chinese cities earlier in the year.
It has been widely reported that not a single vehicle was sold in Shanghai in April, in a city of some 25 million people, with very little sales activity expected to have been carried out in May. Disruption to supply chains and vehicle supplies also held back vehicle sales across the country, with consumer sentiment inevitably taking a huge hit in the last few months.
Shanghai is home to the country's largest vehicle manufacturing group, SAIC Motor, including its joint ventures with Volkswagen and General Motors, as well as the country's largest electric vehicle (EV) manufacturer Tesla.
Tesla reported recently that it had reintroduced a second shift at its Shanghai plant and that production is slowly ticking up towards pre-lockdown levels. At the last count, the plant was operating at 70% of its full capacity – which is reported to be in the region of 2,600 vehicles per day. The lockdown has been very costly for the US-based EV maker, which claimed that in the three weeks from the end of March it lost some 50,000 units in vehicles production. The total loss over the two months is likely to be closer to 100,000 units.
SAIC Motor suffered even bigger losses in April. Its nationwide vehicle sales, including those with its foreign joint venture partners, fell by 66% to 127,653 from 376,616 units a year earlier. Its Shanghai-Volkswagen joint venture saw its sales plunge by over 72% to 30,008 units while Shanghai-GM's sales fell by over 70% to 23,829 units. Data for May will be released later this month, but is not expected to look much better.
Many manufacturers at the onset of the lockdowns made arrangements for workers to set up camp at their plants so they could remain operational, by offering them sleeping bags and other facilities. It soon became apparent that the problem was also further upstream, in the raw materials and components supply chains and also in logistics.
The importance of Shanghai as an automotive manufacturing, supply chain and logistical hub is now very apparent. The city, with its major seaport, was responsible for some 20% of the country's international trade in 2021. Toyota blamed some of the extensive production stoppages in Japan in the last two months on supply chain shortages resulting from the Shanghai lockdowns, in addition to the ongoing global semiconductor shortages.
Manufacturers worldwide have been diversifying their global supply chains away from China for some time and these efforts have been stepped up in the last two years, not only for commercial and logistical reasons but also for geopolitical reasons. International companies are looking to increase sourcing closer to their home markets and in many cases from countries more politically aligned to their own. The severe semiconductor shortage has been a major wake-up call and tens of billions of US dollars are being poured into news fabs and chip manufacturing and processing plants worldwide.
Meanwhile, the economic damage for China has been significant, with second-quarter GDP expected to be in contraction – or close to that. The Chinese government has announced it is cutting the sales tax on ICE (internal combustion engine) vehicles costing up to CNY300,000 (US$45,000) by 50% to help the domestic automotive market and industry recover from the pandemic. Additional incentives for new energy vehicles are also expected soon, while major local governments had already increased vehicle registration quotas and other restrictions for car buyers.
These are part of a broader economic stimulus package outlined by the government and interest rate cuts earlier this year, with the government hoping to prevent the second quarter from going into contraction. But with growing fears that lockdowns in Beijing may be coming, the Chinese economy is not out of the woods just yet.