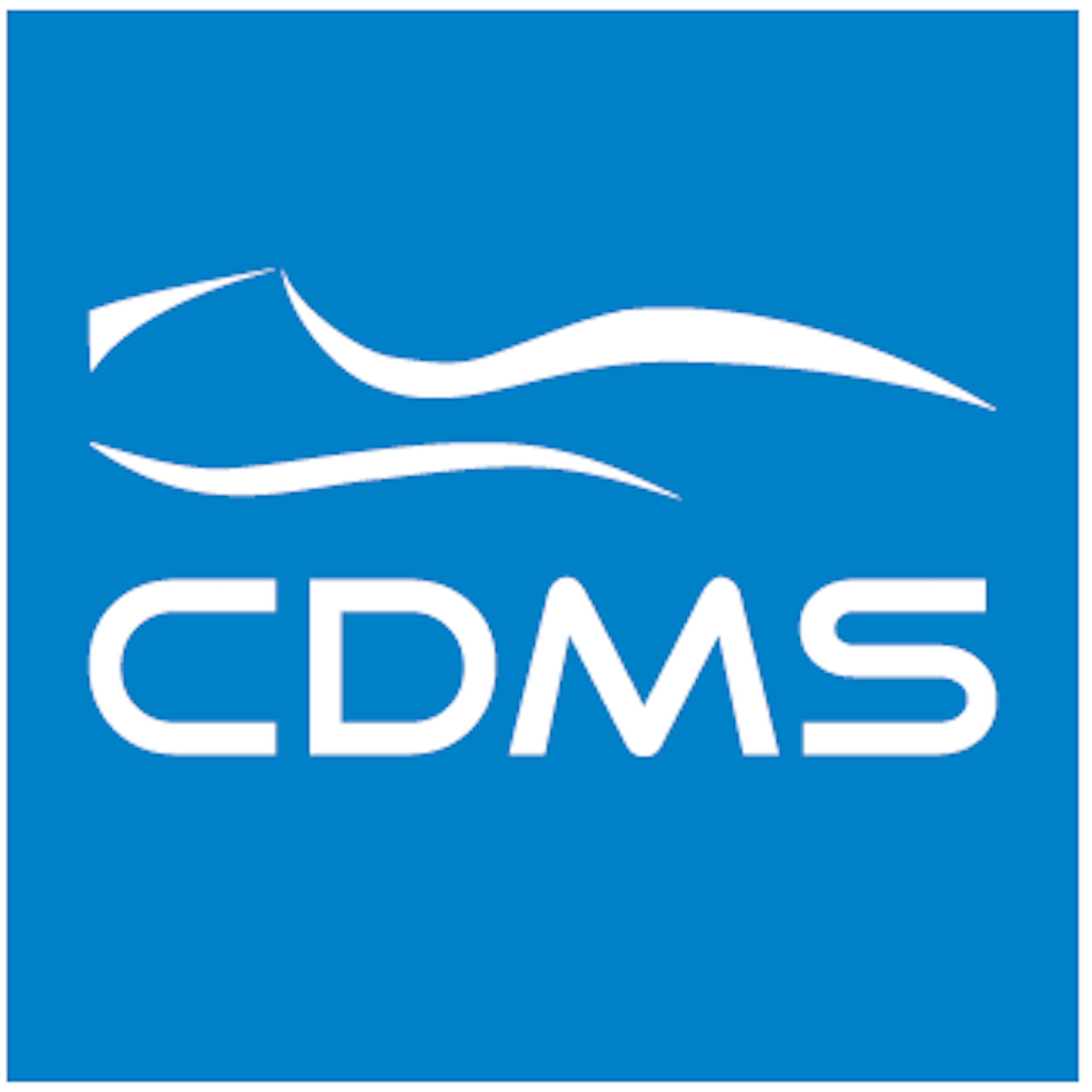 Buick
The Envista is a 4,638 mm long crossover-coupe for the Chinese market.
Even though General Motors stated in June that the brand would have an EV-only future, a turbocharged 1.5-litre engine powers the Envista. The platform, a 2,700 mm wheelbase dimension and certain other things are shared with the Chevrolet Seeker, another model which is mainly for China.
BYD
The Frigate 07 is Build Your Dreams' main global debut. A 4,820 mm electrified SUV, the model is also called Corvette 07 and part of the brand's so-called 'war ship' series. Buyers will be able to choose from single- or two-motor versions of a plug-in hybrid powertrain. The engine in both is a 1.5-litre turbo.
Changan
The Raeton CC has been around since the end of 2017 and has already been facelifted. Now, Changan has given it a more dramatic set of exterior revisions as well as a new name: Ruicheng Plus.
Chevrolet
GM Korea led development of the Seeker, a 4,537 mm long crossover-coupe which made its motor show debut in Chengdu. Although it was announced first for the Chinese market (July) and is built there by SAIC General Motors, it will also be made in South Korea, taking the place of the Chevy Spark within the Changwon factory. Production of the little hatchback ended earlier this month.
In China, the engine is a 1.5-litre turbo but what will power the Seeker made by GM Korea isn't yet known.
Denza
The China-based JV – now 90 per cent controlled by BYD after Mercedes-Benz Group sold most of its half share in December 2021 – revealed a second Denza model at the show. This is a 5,250 mm long MPV/minivan called D9. Both six- and seven-seat layouts are available, along with EV and 1.5-litre PHEV power. A pre-production example was presented to the media in May 2022 and preliminary details announced.
Shenzhen BYD Daimler New Technology Company Limited is believed to be planning four more models, using the letters E, N, Z and A followed by a number, the D9 having been the first of five under this system.
A 4.9 m long SUV concept was also revealed. Called Inception, it looks close to production and is due for launch in 2023. Both PHEV and EV powertrains are promised, along with RWD and AWD options.
Exeed
The Lingyun premieres at the show as an additional SUV for Chery Auto's Exeed brand. To be launched in China by year-end, it will offer a choice of two engines: 145 kW and 300 Nm 1.6 turbo or 192 kW and 400 Nm 2.0 turbo. Both have a standard seven-speed DCT.
GAC
Production of the Trumpchi Emkoo has just started. This 4,680 mm long SUV had been previewed by the EMKOO concept in late 2021 followed by a pre-production prototype revealed in April.
GAC offers this SUV with the choice of three four-cylinder turbo powertrains:
1.5-litre with DCT
2.0-litre with Aisin eight-speed automatic transmission
2.0-litre hybrid with its own two-speed transmission
Geely
Yet another Geely SUV will be added to the brand's domestic market range later in 2022. The 4,670 mm long Bo Yue L (or Boyue L), which supplements the Bo Yue (Boyue) Pro, is making its debut at the Chengdu show.
Powertrain choices are to be as follows:
1.5-litre turbo
2.0-litre turbo
1.5-litre turbo hybrid
1.5-litre turbo plug-in hybrid
This model's project code is FX11.
Haval
After the Big Dog and Cool Dog, now comes the H-Dog, a 4,705 mm long SUV. The prototype's powertrain consists of a turbocharged 1.5-litre engine and single motor. This hybrid system may well be standard for the production model which is promised for 2023.
Hi Phi
The second model for Human Horizon's Hi Phi brand is due to be launched in China in November. The Z, a prototype of this big electric fastback, was revealed on YouTube and other platforms in November 2021. Images of a pre-production car followed in July. Now the car is finally revealed to the public at the Chengdu show. Not all specifications have been announced although the battery pack's capacity is known: 120 kWh.
The futuristic looking Z has a four-seat lay-out and as per Teslas, no instrumentation ahead of the driver, only a screen in the middle of the dashboard. This can be rotated to either landscape or portrait mode.
Hycan
GAC's (Nio, a former shareholder, has just sold its last small tranche) Hycan brand is revealing the AO6. This electric sedan is not dissimilar to the Concept-S from the 2021 edition of Auto Guangzhou. It will be available in China by year-end.
Maxus
SAIC is set to reveal the Maxus Lingdi. This 5,046 mm long SUV shares much with the T90, a ladder-frame chassis pick-up. The standard engine is a 2.0-litre diesel which produces 160 kW (215 PS) and 500 Nm.
MG
The Mulan made its motor show debut. Known as the 4 in certain export markets, this is a 4,287 mm long electric hatchback. SAIC says the RWD-AWD platform's name is Nebula but MG Motor UK stated on 4 July that the architecture is called Modular Scalable Platform (MSP). The car can be thought of as a competitor for the VW ID.3 and others in this size class.
The standard motor produces 150 kW and the 51 kWh and 64 kWh ternary (NMC) batteries are supplied by Ningde E-CON Power System. There will also be a 330 kW and 600 nm version which has two motors.
In some countries this model – although it isn't available with IC power – is also the replacement for the long-lived MG 3.
Nio
The Chengdu show is the official public debut for the Nio ET5. This model, revealed in prototype form at a special event in December 2021, is a 4,790 mm long sedan in the style of the Model 3. As per the Tesla, there are frameless doors and flush handles.
The ET5's sizing is logical as the EC6, a crossover, and the ES6, an SUV, are both 4,850 mm long. The market launch in China is due to commence in September.
Pricing is 328,000 yuan for the base car (75 kWh battery pack) or 386,000 yuan if the buyer prefers a 100 kWh pack. The third option is BaaS (Battery as a Service: i.e. renting the battery), in which case the car costs 258,000 yuan.
Nio's CEO William Bin Li says all variants feature the company's Aquila Super Sensing and Adam Super Computing systems. Power and torque are 360 kW and 700 Nm, with outputs of the front and rear motors being respectively 150 and 210 kilowatts.
As for range, this is claimed to be in excess of 550 km (CLTC) with the 75 kWh battery or over 700 km with a 100 kWh battery. Nio says 1,000 km will be possible with an even bigger 150 kWh pack. This is due to become available in 2023.
Radar
Geely formally announced RADAR in July, a new brand for electric vehicles led by Ling Shiquan, the CEO. The first model is the RD6, a 5,260 mm long four-door pick-up, It has a claimed maximum range of up to 600 km. The battery's capacity is 100 kWh, there is a 70-litre front boot and the launch variants are all rear-wheel drive.
The RD6 will go on sale in China during the fourth quarter. Other Radar models, including electric SUVs, are due to be added from 2023.
Roewe
An electric version of the 18 month old iMax 8 is the main debut for SAIC's Roewe brand. The iMax 8 EV is a 5,016 mm MPV with a 3,000 mm wheelbase and an enormous grille.
Introduced with three model grades – Luxury, Aviation and Smart Driving – the seating layout is 2/2/3. All are powered by a single motor with outputs of 180 kW and 350 Nm while the battery's capacity is 90 kWh.
Sehol
JAC's former Sol brand continues to add more Sehol-branded models. Confusingly, many of them have JAC branding in certain export markets. The latest addition is the X8 Plus. While closely related to the X8 launched two years ago, it has different front and rear styling. Dimensions also differ, with the length being 4,825 and the wheelbase also slightly longer (2,830 mm). Power for this three-row SUV comes from a 1.5-litre four-cylinder turbo.
Shalong (Saloon or Salon)
The Jijia Long ('Mecha Dragon'), an electric four-door coupe, makes its motor show debut as a production model.
This, the first model for yet another new brand from Great Wall Motor, was revealed in prototype form at the Guangzhou motor show in November 2021. The 5.2 m long prototype was claimed to have four Huawei 96-line hybrid solid-state LiDARs along with multiple radars and cameras.
Power comes from two motors, these having combined power and torque of 405 kW and 750 Nm. The 115 kWh battery, which is said to be Gwm's own design, allows a claimed CLTC range of up to 802 km.
GWM is about to launch the car in two forms: a special edition of 101 units priced at CNY488,000 with a standard version to follow, priced below 400,000 yuan. The Shalong brand name is also called Salon and Saloon.
smart
The #1 Brabus is a world debut for the now Geely-controlled brand. As per other versions of the hashtag one, even though its maker calls it an SUV, this is a tall five-door hatchback.
The 4,270 mm long #1 has a 66 kWh battery and a motor which produces 200 kW (272 PS) and 343 Nm. The new Brabus adds not only all-wheel drive but more power thanks to a second motor. Respective outputs are 115 kW (front) and 200 kW (rear) for a combined 315 kW.
Tank
There was already an ICE-only 300 as well as a PHEV version of this SUV. Now, GWM's Tank brand has added the 300 HEV. This has a turbocharged 2.0-litre engine and one motor. These produce a combined 224 kW and 640 Nm.
Another debut is the 500 PHEV. The plug-in hybrid version of the SUV which was launched earlier in 2022 has a turbocharged 2.0-litre engine and motor which produce a combined 300 kW and 750 Nm. The battery's capacity is 20 kWh.
Volkswagen
FAW Volkswagen revealed the Tavendor, a large SUV for the local market. There are two variants of this 4,936 mm long model:
330 TSI – 137 kW (186 PS) 2.0-litre turbo, front-wheel drive, seven-speed DCT
380 TSI – 162 kW (220 PS) 2.0-litre turbo, all-wheel drive, seven-speed DCT
Both five- and seven-seat layouts feature. Sales are due to commence later in 2022.
Wey
We saw a prototype at last year's show and now the Yuan Meng debuts in production form. This 4,830 mm long 1950s-style model is not dissimilar in some ways to the Chrysler PT Cruiser. A major difference is lots of chrome-look plastic trim which features for the bumpers, mirrors, headlight surrounds, door handles and side rubbing strips. The wheels have the same mirror finish.
The car revealed by GWM at the '21 Chengdu show appeared to share certain panels with two other debutantes: the Ora Punk Cat and Ora Ballet Cat. Whereas these looked like the original VW Kaifer/Beetle, the Yuan Meng had a look of its own despite what appeared to be the same front and back doors as the Ora sedans.
The Yuan Meng (project code: V72) is a plug-in hybrid powered by a 1.5-litre turbocharged four-cylinder engine and a single motor. An EV is said to be coming later in the model's life cycle.
Xpeng
A fourth model for the Xpeng brand would be added to the Chinese market line-up in 2022, Xpeng president and vice chairman Brian Gu stated in a January 2021 interview. The G9 was then revealed in prototype form at the Guangzhou motor show in November 2021. Now, the production model makes its motor show premiere.
This 4,891 mm long electric SUV is manufactured by the company itself (the G3 had been outsourced to HaiMa Motor) at a second plant in the city of Guangzhou. It might also be made in Wuhan: Xpeng stated in April 2021 that its third factory would be erected in the city. The facility's annual capacity would be 100,000 but these were the only stated details.
There are two options for buyers: RWD, with a 230 kW single motor or Performance. The latter has front and rear motors and a combined 405 kW.
Yuanhang Auto
This is a new brand for Dayun, a company better known for trucks and two-wheelers. Shanxi Dayun Auto already offers electric cars and this brand will remain, specialising in low-price models.
Four prototypes were revealed at the Chengdu show, each one promised to make production. These were called Y7 (a 5,260 mm long fastback with scissor-hinged front doors), Y6 (similar to the Y7 but a sedan), H8 (5,230 mm long SUV) and H9 (5,220 mm long SUV).
Zeekr (Zeeker)
A 5,209 mm long, premium-priced MPV called 009 debuts. This, the second model for the Zeekr brand, uses Sea, a Geely Group rear- and all-wheel drive electric-only platform.
The division is jointly owned by Geely Automobile Holdings (HK.0175) and Zhejiang Geely Holding Group (ZGH) under a 51% and 49% share structure.
Similar to how Nio operates, vehicles are sold in city centre sales hubs rather than in dealerships.
Geely's March 2021 announcement contained several names and spellings of the brand, as this sentence shows: "The Chinese name of Zeeker has been confirmed as Ji Ke".