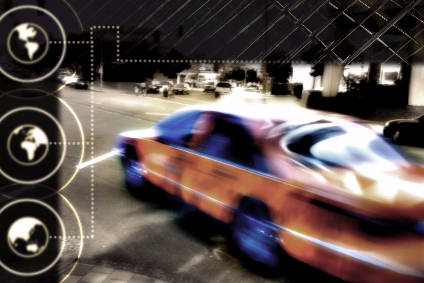 The final light vehicle sales figures for the year are now in and December's results, with global sales falling by a marginal 0.2% year-on-year, were a reflection of the remarkable resilience the auto market has demonstrated in the most trying of years.
The December results mean that – in a market that registered SAARs below 60m for three consecutive months beginning in March – the overall market fell by just over 15.6% to finish on 75.1m for the year. That is some story amid all the pain the world has endured in the past 12 months.
Throughout the year the automotive industry demonstrated resilience and no little ingenuity. The promised digital transformation in retail became a reality; for dealers and consumers alike during lockdown there was no other choice. What that resilience meant was, that as COVID-19 infections spiked again in the latter part of the year and lockdowns were reinstituted in many countries, that the global SAAR in December was a remarkable 88.6m, the second highest of the year after October's 90.6m level.
However, the results for December couldn't mask the economic inequalities in world markets as COVID-19 wrought its havoc. The largest 21 markets that we monitor closely, making up over 80% of global light vehicle sales, managed to increase their sales by 2.5% in December, finishing the year down by 15.5%. In December this cohort were led in percentage gain terms by India (+17.1%), Turkey (+15%) and Japan (+10.5%). Markets outside the 21 fell by 14% in December and were down by 25% for the year.
Looking regionally there was little consistency seen in market performance. In Asia Pacific, the market increased by 0.5% to finish 11.4% off for the year. Of the other leading markets not mentioned already China's sales increased 2.5% in December, leaving the market 8% down overall, while in South Korea sales fell 6% in the month – as COVID-19 cases mounted – but managed to finish 5.4% ahead overall.
For 2021, our base forecast now stands at 85.4m – that's 13.7% ahead of 2020, but 4% shy of 2019's total.
In Europe, sales declined 6% in Central Europe finishing 22.3% down for the year, increased by 5.8% in East Europe (due to Turkey's weighting there) and up 2.9% for the year. In West Europe, December was a curate's egg of a month. Overall sales fell 3.9%, bringing the year to a close 23.7% behind 2019. Of the major markets sales increased only in Germany (9.4%) and Spain (0.2%) – despite the former going into lockdown during the month – while in Italy, France and the UK sales all tumbled by 13.9%, 10.1% and 9.6% respectively.
In North America, sales rose by 2.3%, led by the US's 4.9% increase and despite surging COVID-19 infections in many states. December's result meant that the US market finished on 14.5m. Mexico, similarly struggling with rising COVID-19 infections, saw its market fall by 19.4%. In Canada, sales were off by 8.4%, leaving the market down 20% for the year.
In South America, sales dropped by 3.8% in the month leaving the region down by 26.9% for the full year. Neither Brazil or Argentina managed to sustain recent momentum with sales tumbling by 7.6% in Brazil and 4.3% in Argentina.
Now that 2020 is receding into the distance what can we expect in 2021? If anything, we expect 2021 to be just as tumultuous as 2020. This will be particularly true in the first two quarters. Year-on-year comparisons against extremely low bases will come into play in the first half. For example, our current forecast sees a 21% increase in February's numbers globally, followed by 49% in March and nearly 72% in April, which will seem totally out of kilter with the fundamental macroeconomics. However, this could spur consumer confidence, and coupled with vaccine rollouts around the world, a stronger market for 2021 than many anticipate may be in the offing.
For 2021, our base forecast now stands at 85.4m – that's 13.7% ahead of 2020, but 4% shy of 2019's total. Regionally, we see the strongest gains in South America (+22.9%), MEA (+20.4%) and Europe (+19.6%). For the major market of China, we forecast an 8.4% gain to 24.6m which will take the market to near parity with 2019. In the US, we see a 12.4% progression to 16.3m, while Germany is forecast to increase by 19.9%. Finally, in Japan we see a growth rate of 8.2% taking the market to 4.9m.
It's time to buckle up, as 2021 is shaping to be a bumpy ride for vehicle markets again.
This article first appeared on GlobalData's research platform, the Automotive Intelligence Center