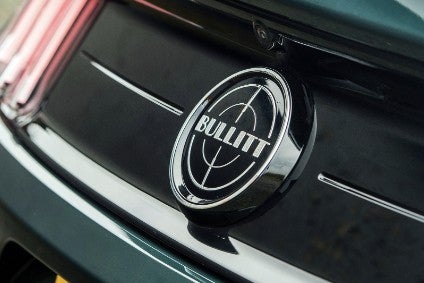 Ford data show Mustang deliveries in the model's number one market dipping by 10 per cent over the first three quarters of the year. That's quite an achievement when US consumers continue to show way more interest in light trucks than cars. The way the company nurtures this model with constant improvements and high-margin editions such as the thumpingly thunderous Bullitt is an example not only to rivals but to Ford itself.
Do Bill Ford and Jim Hackett see that others are not giving up on cars in North America? And that the majority of the firm's bumper profits are made from US customers' love for and addiction to gasoline-guzzling pick-ups and SUVs as well as the Mustang? Of course they do. Having these vehicles in the range, solidly pulling in the big money, is much of the reason why risky and expensive programmes such as the newly announced Mustang Mach-E are able to be approved.
Cars are not the future. Really?
As long as Ford's cash pile and income are lavish, then spending big to bet on the likes of future electric crossovers doesn't look too dangerous. As long as we don't dwell on the alarming sales crash and cash-burn in China. Or what happens to the US part of the business should the price of oil surge one of these days.
Never mind all these constant mentions of getting 'fit' in Ford's statements to the media and stock speculators, wouldn't it make sense to just pay close attention to what the already financially buff bigger guys are up to?
Is Toyota Motor Sales USA getting out of the cars business? No it is not. Rather, it's likely wondering why Ford Motor would walk away from all the equity it has in so many model names such as Fiesta, Focus, Taurus, and next year, perhaps Fusion too. That's if the reinvention of the midsize sedan as a Subaru Outback-style crossover also sees FoMoCo changing the badge.
I've talked before about the odd decision to give up on multiple vehicle segments in North America, when not only Toyota, Honda, Hyundai, Kia, Volkswagen and Chevrolet but Ford too are doing big business in these car classes. Supporting the argument that this might not be the wisest decision is taking a look at how popular the Camry, Civic, Accord, Corolla, Jetta, Optima, Sonata and other cars remain.
Why exiting cars might be a major mistake
There is also a new generation of buyers out there who don't want any form of SUV or pick-up; not even one of the big sellers such as the RAV4 or CR-V. American Honda is right now working hand in glove with Honda HQ in Japan, as is Honda China, knowing that millions of people will be wanting a next generation Civic sedan in the 2020s. What will Ford offer them in the US and Canada? Certainly not a four-door Focus. And in the People's Republic? Considering how much red ink is being bled there by Ford China, the jury is out on what the local market's range line-up will look like next decade.
It may be the case that future vehicle programmes for the Chinese market are being drastically cut as the company tries to see how it can compete when the brand image isn't strong and sales continue to plummet. October wholesales being down by 16.5% might seem a relatively good result compared to what's been happening in prior months yet any way you look at it, finishing last month in 24th position with year-to-date sales of 188,720 (-45%) ain't great.
Over in Dearborn, it's also somewhat perplexing what Ford's management is doing when it comes to the home market. Specifically, the company thinks that one of its most famous car lines should be the basis of a high-priced electric crossover. Aside from a logo on the front and rear ends, what do the Mustang and the Mustang Mach-E have in common?
Will 300 miles (at most) be enough by 2021?
After reading everything I could find about the Mach-E and having followed its development for three years (and longer as this project wasn't always going to be a big, pricey EV), I'm still not ready to pass judgement on the vehicle's prospects. A lot can happen in a year, which is how far away from market launch the standard Mustang Mach-E is. The one with a decent range by today's standards, the US$60,000 GT, won't be in US dealerships until the second quarter of 2021.
Was it mere coincidence that BMW put out a media release about the i4 on the same day as official Mach-E information and images went live? Also due for launch in 2021, the 18 November media blurb made particular mention of a claimed 600km range. That's clever PR. Yet why did no-one pick the German firm up on its previous claim of a 700km range? That number, announced at a financial results presentation in Munich in March 2018, came from a man who is no longer the CEO.
No guarantee for a gasoline-fuelled Mark VII Mustang
Demand for EVs in the world's largest market fell by 45 per cent last month. Let us set that to one side as an overdue correction after lavish subsidies ended. Imagine instead that there could well be a big future for EVs. And there might well be, so giving the Mach-E links to the Mustang could be the stuff of genius. Right now though, that might be a major emotional leap for many. Or it might not.
When the next generation Mustang appears in the 2020s, the global car market could look very different to how it does now. The pony car name might have become fully reinvented for EVs only. Some of us wonder if that's the real plan: let the existing fastback and convertible remain the big money spinners for as long as possible, probably give them each a facelift in perhaps two years' time, but keep pushing any replacements further into a hypothetical future.
Ford will be looking at the soon to be a dozen years old Dodge Challenger and wondering if FCA isn't on to something. The gearheads will hate Ford if it ends up launching the second generation Mustang Mach-E around 2027 or 2028 as the replacement for today's petrol-powered cars. Does that matter though? Perhaps by then it would make much sense to be selling three bodystyles off one electric architecture. Moreover, who knows, suppliers in the US, Japan, Germany, South Korea and China might be pushing out low-price, low-weight solid state battery packs by then. In which case a gasoline-fuelled Mustang will seem like an anachronism. Anyone looking for evidence that the Mark VII could be EV-only will seize on a recent experimental plug-in Mark VI, the Webasto-engineered and bracingly brutal Lithium.
Building 100,000 Mustangs a year
Back to the here and now, where the gas-powered Mustang remains a money magnet for its maker. Ford reports sales figures by the quarter but official production data is announced once a month. Thus we know that the Flat Rock plant in Michigan built 9,030 Mustangs in October. This, the largest total since March, brought the year-to-date number up to 85,291, of which more than 60,000 will have been US deliveries. If you'd like proof of the shifts that this market has undergone, know that Toyota sold 56,937 units of the Prius (-24%) to Americans in the same ten-month period. The Ford is an older car too, having been in production since August 2014, while the current Prius didn't land Stateside until 2016.
Frustratingly for those of us who cannot get enough of the Mustang is that Ford might not see just how good it is at cars. So why would it be in the process of steadily phasing out quite a lot of them in its largest national market? Compared to the prior model, the Mustang is in a different league. Germans have very little interest in any Cadillac or the Chevy Camaro but even there, sales are strong (3,824 YtD versus 3,572 Mazda MX-5s and 2,943 for all Lexus vehicles). The British are equally keen on what Ford claims is the world's best selling sports car.
The Bullitt lives on for MY2020
The latest news is a round of tweaks for the 2020 model year. The sound of my personal rejoicing was loud when I read that the Bullitt would remain available for a while yet. This special edition was launched in 2018 to commemorate the appearance of a now legendary 6.4-litre Dark Highland Green Mustang half a century earlier. Ford Motor Company excels at such carefully managed celebrations of its heritage and has a genius for not only generating significant income from such vehicles but knowing when to stop production and protect resales for owners.
The Bullitt isn't a mere creation of the marketing department, it's the real deal. There is more power, even sexier looks, Brembo brakes and a window-rattling exhaust note. You also get green instrument lighting and stitching on the seats, a pretend fuel filler cap cover which says BULLITT and a mock cue ball for the gear knob. Yes, there is manual transmission. And no, there isn't an automatic alternative. Told you this was a proper car.
The six-speed shift isn't quite the smoothest on the market but that's missing the point. You can feel the direct mechanical link into the gearbox, the clutch pedal is relatively heavy and if you place a US-sized drink in either cupholder it's going to be in the way. So leave the latte in the cafe and just drive.
Ken Miles would approve of the 5.0-litre V8 being more than H-A-P-P-Y to spin to 7,000rpm and beyond. Want to hear it? On the Isle of Man's TT course? Click here.
Reasons not to buy one: none.
It's pointless even trying to think of reasons not to buy a Mustang Bullitt. Well, maybe the 760 horsepower Shelby GT500 could be one. That has a supercharged 5.2-litre V8 which puts out 280 more than the Bullitt. See what I mean about Ford being a master at maximum-margin yet authentic cars?
I don't know if the Mustang Mach-E is going to be a vehicle which fits that category. Will we love it? Certainly it's even faster than the Dark Highland Green monster, although best not mention top speed, which like so many EVs, is sub-200km/h. Perhaps that doesn't matter when acceleration is so mental. Will anyone drive one with the windows lowered on cold November days, chuckling at how it behaves on deserted English roads strewn with puddles and damp leaves? I wonder.
The Ford Mustang Bullitt costs from GBP48,445, comes with a six-speed manual transmission, special 19-inch wheels. The 5.0-litre normally aspirated V8 delivers 460PS at 7,250rpm and 529Nm at 4,200rpm. Average Combined consumption is 23.9mpg (WLTP), CO2 is 287g/km, top speed is 163mph and 0-62mph takes 4.6 seconds.