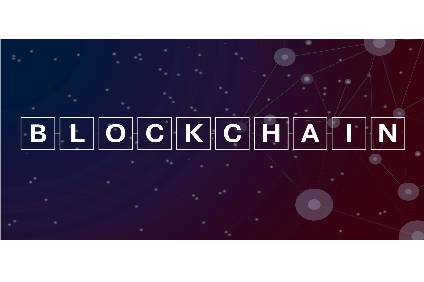 In an industry characterised by elongated supply chains that stretch across the world, supply chain visibility is an increasing issue for companies looking to mitigate risk and ensure regulatory compliance.
Increasingly, automotive companies are utilising blockchain technology to gain transparency on supply chain issues such as CO2 emissions and the source of cobalt (which can come with ethical questions surrounding the mining of precious minerals).
Mercedes-Benz, working with a blockchain specialist called Circulor, tracks the emissions of climate-relevant gases as well as the amount of secondary material along the complex supply chains of battery cell manufacturers.
A blockchain-based system maps the production flow of the materials as well as the associated CO2 emissions. In the long term, Mercedes-Benz is pursuing the goal of a circular economy and is working to close material cycles. For this purpose, the mapping of the material flow also records the amount of recycled material in the supply chain. Furthermore, the network also displays whether Mercedes' sustainability requirements in terms of working conditions, human rights, environmental protection, safety, business ethics and compliance are passed on to all companies involved. Mercedes says such a system can drive transparency in the supply chain beyond its direct contractual partners.
Mercedes says blockchain technology offers numerous advantages for the documentation of product and contract data. It links digital data records through encodings ("cryptography") and cannot be altered unnoticed. All participants in the supply chain are able to trace the integration, transmission and confirmation of information at any time. At the same time, confidential information remains protected. This is of particular relevance for complex and highly dynamic global supply chains, such as in battery cell production.
With "Ambition2039", Mercedes-Benz Cars aims for a carbon neutral new passenger car fleet in less than 20 years. This transformation, it says, requires detailed knowledge of all climate relevant processes associated with the entire vehicle value chain.
Last year Mercedes commissioned the development of a blockchain prototype for the supply chain. The aim was the consistent and transparent documentation of contracts across all tiers.
The placement of contract clauses in the blockchain creates a sustainable transaction book.
The placement of contract clauses in the blockchain creates a sustainable transaction book. The disclosure and confirmation of the Mercedes sustainability requirements can be retraced by all participants in the supply chain. Confidential information is not visible. The prototype creates trust in the integrity of the supply chain by disclosing sustainability-related information, without revealing competition relevant information. Should one of the sub-suppliers deviate from the contractual obligations, this becomes visible in the blockchain, similar to a secure accounting system.
Markus Schäfer, Member of the Board of Management of Daimler AG and Mercedes-Benz AG, responsible for Group Research and Mercedes-Benz Cars Development, Procurement and Supplier Quality, said: "With Ambition2039, Mercedes-Benz Cars has set itself high goals. We can only get there in close cooperation with our suppliers. The key is transparency: It is our aspiration to make all processes transparent and traceable. We are the first manufacturer to use blockchain technology to map CO2 emissions in the global battery cell supply chain. In doing so, we are laying the cornerstone for effective improvements – for the environment and for our businesses".
Geely-owned Volvo Cars is also working with Circulor. Circulor's blockchain technology is used throughout Volvo Cars' battery supply chain, which it says will achieve 100 per cent traceability of cobalt used in the XC40 Recharge P8, its first fully electric car. Production of the XC40 Recharge P8 will start later this year in Ghent, Belgium.
Volvo Cars has reached an agreement with its two global battery suppliers, CATL of China and LG Chem of South Korea, and leading global blockchain technology firms to implement traceability of cobalt. The agreements between Volvo Cars, CATL and LG Chem cover the supply of batteries over the coming decade for next generation Volvo and Polestar models, including the XC40 Recharge. In this particular case, data in the blockchain include the cobalt's origin, attributes such as weight and size, the chain of custody and information establishing that participants' behaviour is consistent with supply chain guidelines.
Volvo says it wants both companies to expand their focus beyond cobalt, for example by looking at increasing traceability of mica, a mineral used as isolation material in the battery pack of electric Volvos.
Volvo Cars and Circulor are also investigating the possibility to expand their blockchain technology cooperation to other areas, for example tracking and reducing CO2 footprints, helping Circulor to potentially set standards for ethical sourcing in automotive and other industries.
How does it work?
The original blockchain concept, as the name suggests, is a chain of time-stamped blocks or records (block = digital information; chain = the public/community database). Blocks store information about transactions. When a block stores new data – a transaction – it is added to the blockchain and, once verified by a peer-to-peer network of computers, anyone can see it (or it may be subject to the permission of a private network such as an OEM's supply chain – the 'distributed ledger').
However, all parties only have access to the information they have permission to see. Each computer in the blockchain network has its own copy of the blockchain. In principle though, the idea is to create a highly transparent system with zero transaction costs between the two parties creating a block.
The foundation of the Circulor platform is a distributed ledger – it's a private network, governed by a single entity.
The foundation of the Circulor platform is a distributed ledger – it's a private network, governed by a single entity. Circulor says complex business logic is coded and is supported by machine learning algorithms to verify the chain of custody, as well as other information necessary to demonstrate ('solve') requirements of responsible sourcing, verify chain of custody or underpin sustainability goals.
As material evolves through the supply chain, the Circulor system collects and verifies that the material flows follow the rules defined by its customers – eg sustainability or ethical sourcing. The blockchain database – or distributed ledger – is continually updated and resolved for its rules, copies on all computers in the network.
We can expect to see more automotive companies adopting blockchain processes – especially of the distributed ledger (ie private network) type – as a means to mitigating the risk of supply chain 'breaks' and understanding strengths and weaknesses along the chain, but also as a way to demonstrate increasing demands for compliance in regulatory areas such as sustainability.