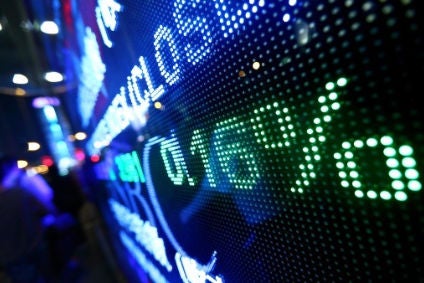 The automotive sector has been badly hit by the coronavirus epidemic, with European and North American companies bracing themselves for a lengthy downturn.
The automotive sector – one of the lead generators of foreign investment flows – is reeling from the impact of the coronavirus epidemic, with its woes set to cause large disruptions to foreign direct investment (FDI) flows worldwide.
Acting as a capital facilitator for many suppliers, such as component makers, the economic fallout from any decline in the automotive sector will trickle down the global value chain and likely have a negative impact upon FDI projects and jobs.
Analysis by GlobalData calculates lost automotive volume as a result of the Covid-19 crisis at 3.6 million units, with the industry's revenue loss estimated to have risen sharply in recent weeks to $113.3bn.With much of the world in lockdown, supply chains are being restricted, revenues are plummeting and consumer demand is diminishing. A senior executive at a German auto component maker, who wished to remain anonymous, said: "It is an unmitigated disaster for the automotive industry. We are struggling like hell."
"It is a crisis that keeps on scaling up,"says Calum MacRae, automotive analyst at GlobalData. "Initial plans for production shutdowns in many auto plants were just for a one or two-day deep clean. Now, many plants in Europe and North America expect to be shuttered throughout April and until the beginning of May. It may end up being longer."
Manufacturing suspended
Production has seen an unprecedented slowdown, with almost all automakers across Europe suspending labour indefinitely (some just tentatively starting up some factories). North America has also seen a sharp fall in auto manufacturing. On 20 April, GlobalData announced that the shutdowns and deteriorating demand caused a revision of its North American and European light vehicle (LV) production forecasts for 2020 and beyond. For North America, the GlobalData base LV production forecast now stands at 13.6 million, down 2.9 million from the previous forecast. In Europe, the forecast now stands at 16.7 million, which is down 15.7% from the previous forecast.
The German executive went on to say: "The China plants are opening again, but now the OEMs [original equipment manufacturers] are closing factories in Europe, the US and Mexico. At least the Chinese plants are back to running at 100% capacity; they are basically propping up our other operations."
Indeed, the automotive sector is looking to China to provide some rare positive news, with Volkswagen stating that it is optimistic the Chinese vehicle market will be able to close the gap caused by the Covid-19 crisis by the close of the second quarter of 2020.
GlobalData reported that sales in China fell by 33% in January and 82% in February against pre-Covid projections. However, the fall in February was reportedly 92% in the first half of the month, indicating that the fall is slowing.
That said, epidemiologists suggest that another outbreak of COVID-19 in China this year cannot be ruled out.
Recession looming
The industry's concern has begun to shift from production to the decreasing consumer demand in the wake of a looming recession.
GlobalData reports that LV sales are projected to fall by 55.8% when compared with the pre-pandemic projections in Q2. This is 31% below the 2008 fourth-quarter low point of the financial crisis. With movement still restricted and unemployment rates soaring, there appears to be little hope of a quick recovery.
Indeed, several OEMs have suspended their 2020 outlook and have cancelled dividend payments. Volkswagen and GM appear to be the most exposed given their spread across major markets, according to GlobalData's three-market exposure index released on 7 April.
As a result, several OEMs are turning to capital markets to secure credit lines to alleviate the effects of the fallout. Toyota recently announced that it is seeking a $9bn line of credit from Sumitomo Mitsui Banking Corporation and MUFG Bank. This is particularly significant as Toyota is the largest major OEM in Japan and has the best credit rating.
Energy downfall
The collapse in oil prices is also affecting automotive companies. Many were counting on a rise in sales of electric vehicles (EVs), which also enables them to meet carbon dioxide emission mandates and thus avoid hefty fines in the process.
This was expected to be the year of the EV, as OEMs raced to compete with Tesla for the top spot in the field. EV choice is forecasted by GlobalData to double by the end of 2020. However, with oil prices decreasing and consumer demand likely to be lower, such forecasts have been cast into doubt.
While the bad news has been relentless within the automotive sector in the past few months, OEMs are taking the initiative by repurposing factories and supply chains to produce crucial ventilators and masks to help in the fight against the coronavirus epidemic.