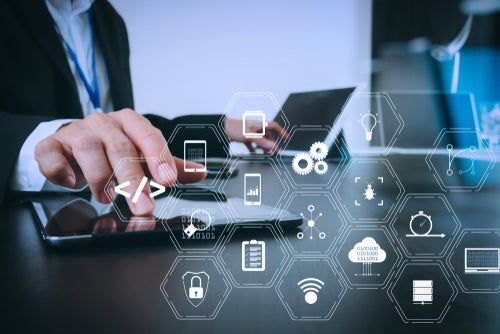 For some, car ownership means commitment, responsibilities and hassle. The emergence of novel purchase models such as car subscription is a breath of fresh air for those preferring more flexibility in getting about. So we took a look at some Netflix-style subscription models offering consumers a more flexible model of car ownership suited to changing circumstances.
Our Brazilian correspondent checked in this week with his update on the first half there and good news: Anfavea now forecasts growth of 4.1% to 2,340,000 units. First half domestic sales in Brazil did fall 23.2% short of the same period 2021 and were a clear indication 2022 would not see any remarkable recovery. A second quarter recovery proved insufficient to compensate and did no more than mitigate losses early in the year. "The global semiconductor crisis keeps marching on, more than we expected," said national automakers association (Anfavea) president Marcio Leite. "New conditions have arisen due to the Ukraine war and the lockdowns in China triggered by a new covid wave, both affecting raw material supplies and global logistics since we made our last forecast for 2022." In June, production reached 203,600 units, passing the 200,000 mark for the second time this year. In total, 1,092,000 motor vehicles were produced, 5% less than in the first half last year. Yet the second quarter improved by 20% quarter on quarter. Around 170,000 vehicles were not produced in the first half, according to Anfavea member reports accounting for assembly lines full or partial halted days.
As a supplier of advanced semiconductor solutions, Renesas Electronics Corporation, has announced the launch of a virtual development environment which it says enables development and evaluation of automotive application software. The launch of this environment includes a virtual turnkey platform which allows engineers to develop application software before evaluation boards or devices are available. Alongside this, the environment provides users with a Multicore Debug and Trace Tool, enabling users to analyse and evaluate the operation of software as if it were running on a chip. We spoke to Darren Buttle, head of RTA Solutions, ETAS Germany, to find out more about this new technology.
One of the best performing brands in Europe is Dacia. Its latest achievement is pushing Citroen down to fourth in France while setting a new sales record in June. The Romanian make also took more than 10% of the French market for the first time last month. What's driving this newfound success? In the French market and elsewhere, it's the affordability (and availability) of the Sandero, along with the evergreen Duster and the new Jogger. Much more to read, including a summary of Dacia's H1 sales.
There is a cost and policy imperative to localise battery production within Europe so we asked, where does that leave the UK? Brexit and the ensuing Brexit deal essentially ties the UK auto industry into using either UK or European BEV/battery components rather than depending on imported systems. Currently, the Rules of Origin (RoO) threshold, before tariffs are applied, is 55% (UK/EU) content. There is an exception for EVs which temporarily enjoy a lower RoO requirement (40%) until 2027 after which time it returns to the normal rate (55%). The battery is key due to its high proportion of total vehicle input cost and its impact on the RoO threshold. The EU tariff for failing to meet this threshold is 10%. Transportation costs associated with imports between regions add to this cost. As the shift towards electrification gathers pace, European production sourcing decisions for new BEV capacity is beginning to be formulated with the UK potentially at a disadvantage given the RoO thresholds from 2027.
Legacy BEVs have mostly been ICE-conversions and therefore front-wheel-drive. But BEV automakers are starting to adopt rear-wheel-drive. Analysts at GlobalData/LMC have taken a closer look.
Jaguar Land Rover said its global retail sales in the first quarter of fiscal 2022/2023 were flat vs Q4 2021/2022 as renewed Covid-19 lockdowns in China restricted local production and forced the temporary closure of some dealers. Despite a record order book, sales also continued to be constrained by the global chip shortage, compounded by the run out of the old model Range Rover Sport, with deliveries of the full redesign just starting. Retail sales for the quarter ending 30 June 2022 were 78,825 vehicles, broadly flat (183 units lower) compared with the previous quarter to 31 March 2022 and down 37% (46,000 units) from the year ago quarter ending 30 June 2021. Compared to the prior quarter, retails were higher in UK (+10%) and Europe (+49%) but were lower in China (-5%), North America (-30%) and overseas (-10%) reflecting the transition to new models and delivery times to these markets.
The US light vehicle market has begun to show signs of weakness in retail sales according to analysis undertaken by GlobalData unit LMC Automotive. Nevertheless, the overall picture is one of sales being constrained by problems of supply as the semiconductor shortage continues to bite. Light vehicle sales were down by 13% in June versus last year. June volumes added 1.13 million units to the YTD first half total, while the annualized rate of 13.0 million units was slightly better than May's 12.7 million. LMC said that while the 13% year-on-year decline looks like a significant improvement on May's 29% drop, there is a base effect due to June last year being relatively weak.
The delivery times for semiconductors fell by a day in June, a sign of modest relief after chronic shortages that have plagued automakers and other industries for over a year. Research by Susquehanna Financial Group said lead times, a closely watched gap between when a semiconductor is ordered and when it is delivered, averaged 27 weeks last month compared with 27.1 weeks in May. The wait was also 27 weeks in April. "There are some signs of supply chain inflation easing and price increases slowing, but other pockets remain," Susquehanna analyst Chris Rolland in a research note, adding: "Among key companies we track, none posted record-high LTs, perhaps another sign of 'peak cycle.'" Susquehanna said leading or predictive company-specific data showed contractions in lead times for the second consecutive month with some declines of as much as 45%. Some of the largest declines were for microcontroller units, or MCUs, as well as power management and memory chips.
Stellantis said the Fiat Doblo would become the fourth model built at its Mangualde Production Center in Portugal, joining the Peugeot Partner, Citroen Berlingo and Opel Combo LCVs on the line. "We intend to lead the commercial vehicle market and now with the addition of the Doblo to Mangualde's line, we will achieve greater efficiency, improve our competitiveness and offer the very best to our professional customers," said Stellantis CEO Carlos Tavares in a statement. The announcement coincided with celebrations to mark the factory's 60th anniversary. Opened in 1962, Mangualde has produced 1.5 million vehicles so far. Almost one in every four vehicles produced in Portugal comes from the factory. New product is always good news for its workers though Doblo is only the Fiat variant of the other three brands' models. Before the Stellantis merger, many European vans were already produced under such multi-brand alliances – PSA's Peugeot and Citroen plus Fiat, GM Europe's Opel and Vauxhall shared models and factories with the Renault Nissan alliance. Since then, alliances, JVs and source factories have been much revised with Stellantis now turning the former Opel/Vauxhall Astra assembly plant into a new spurce for electric vans.
ZF Friedrichshafen is investing EUR60m (US$61m) in a new plant in Rizhao city, Shandong province, China, to strengthen its position in the local automotive supply chain. According to a deal signed with city government, the new plant is scheduled to begin production of airbag cushions and other passive safety products by the end of 2022. The factory covers an area of 14,000 sq m and will also have research and development (R&D) facilities. The products will be mainly for China with potential for exports to South Korea, Thailand, US, Japan and Vietnam. The company expects the plant to generate annual sales of CNY1bn (US$149m) within three years.
Volkswagen Group has broken ground for its first cell factory in Salzgitter. Production will start in 2025. VW also said responsibility for its global battery business is to be held by a newly created company called Powerco. In addition to cell production, the new company will be responsible for activities along the entire battery value chain. Up to 2030, PowerCo is to invest EUR20 billion together with partners in the development of the business area, to generate annual sales in excess of EUR20 billion and to employ up to 20,000 people in Europe alone.
Have a good weekend.
Graeme Roberts, Deputy Editor, Just Auto