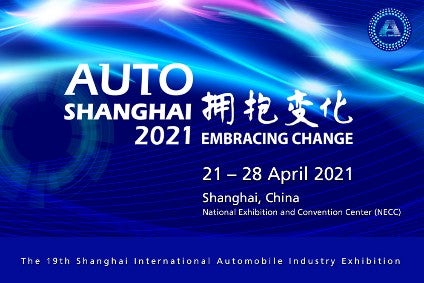 The latest addition to just-auto's list of global premieres for 2021's biggest motor show is an electric roadster concept from MG.
More information about future models can be found in PLDB, just-auto's global vehicle database. Simply click on the link at the end of this list.
Audi Q2 L & Q2 L e-tron facelifts: each of these is built by an FAW JV in Foshan with a likely two-three more years of production now remaining.
Baojun Valli: in an unusual move by SGMW, the RC-5W, a slow selling wagon, is renamed but otherwise unchanged. The RC-5 (hatchback) keeps its name.
BJEV Arcfox aS (Alpha S): the Alpha T hasn't been too strong a seller but BAIC and Magna are not discouraged and have added this electric crossover.
Bestune T55: FAW has been working on this 4.4 m long 1.5-litre turbo SUV (codename: D365) for some time and now it reaches production.
Changan CS35 Plus: this 4.3 m long crossover, powered by a 1.6-litre engine, replaces the still big selling – despite being eight years old – CS 35.
Ford Equator: part of the JV with JMC, this 4.9 m long SUV is specific to China where it goes on sale later in Q2.
Geely GS facelift: this crossover will be five years old in May. This is the second round of styling adjustments following a June 2019 facelift.
Geely Xingyue L: this 4,770 mm long SUV is another model for Volvo and Geely's Compact Modular Architecture and powered by a 2.0-litre petrol turbo.
Hongqi S9: the hybrid hypercar prototype which first appeared at the 2019 Frankfurt IAA will soon reach production, FAW says. It will be built in Italy by Silk EV.
Lynk & Co 02 Sport: 2.0-litre turbo engine's power lifted to 187 kW (254 PS) compared to 140 kW (190 PS) for the standard 2.0 non-S version.
Mercedes-Benz C-Class L: Daimler is wasting no time in bringing the new generation model to China. This is the public premiere for the extended wheelbase sedan.
MG Cyberster concept: an electric roadster which is claimed to have a range of up to 800 km.
Modern Auto in: BAIC-owned BAW will launch this first model for its new brand in May. The electric crossover is 4.5 m long and has a stated NEDC range of 610 km.
Roewe Ei5 facelift: available in China since 2017, it's mid-cycle update time for the electric wagon. There are no changes for the 52.5 kWh battery pack.
Škoda Octavia Pro: the five-door hatchback launched in Europe in late 2019 now reaches China in LWB form and has a special name. Also, the old one remains in production.
Toyota RAV4-sized electric SUV concept: no name yet (Evoltis or BZ are rumoured) but the production model – a JV with Subaru – will use e-TGNA and be sold worldwide.
Volkswagen ID.6 X & ID.6 Crozz: the names are yet to be confirmed but both SAIC Volkswagen and FAW Volkswagen should have versions of this crossover.
Volkswagen Passat facelift: part of the SAIC joint venture, the current 4,933 mm long model is unique to China and has been built at the Anting (Shanghai) plant since 2018.
Volkswagen Talagon: FAW Volkswagen's SMV concept from the 2019 edition of this event now reaches production (codename: VW416).
Weltmeister W6: WM Motor gave us a preview of this 4.6 m long seven-seat electric SUV when it revealed the Evolve concept back in 2019.
Zhiji Motor IM sedan: revealed at a special event in January, this will be the car's motor show premiere. Batteries are 93 or 115 kWh graphite anode li-ion packs.
Zhiji Motor IM SUV: this prototype previews the start-up and would-be premium electric vehicles brand's second model. Zhiji Motor is majority (54%) owned by SAIC.
Zhiji Motor: prototypes of three other future electric vehicles should also be revealed at Auto Shanghai.
More detail on past, current and forthcoming models can be found in PLDB, the future vehicles database which is part of GlobalData's Automotive Intelligence Center.