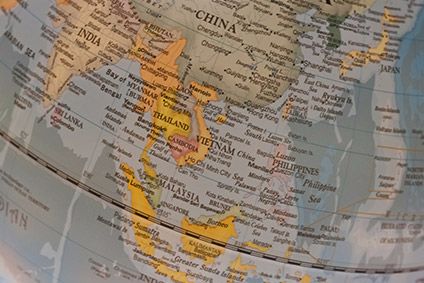 Sales of new vehicles in southeast Asia's six largest markets declined by just 0.2% to 692,961 units in the first quarter of 2021 from 694,471 units in the same period of last year, according to data exclusively collected for just-auto from local industry sources including vehicle manufacturers, trade associations and government departments.
This follows a 28% drop to 2,498,093units in 2020 and reflects improved performances in some of the region's small and medium-sized markets, as sales rebounded from depressed year earlier levels. Historically low interest rates and tax incentives in some markets have helped to stabilise demand.
The two best-performing markets, Malaysia and Vietnam, saw new vehicle sales rebound by around one-third year-on-year in the first quarter, reflecting improving consumer sentiment and with economic growth lifted by a rebound in exports and private investment.
The region's two largest markets, Thailand and Indonesia, declinedin the first quarter despite strong sales rebounds in March. Economic activity continues to be held back by restrictions on international travel. A surge in COVID-19 infections in Thailand towards the end of March is expected to have reversed the recent improvement in consumer and business sentiment, with the recovery of the all-important travel and tourism sector likely to be significantly delayed.
New vehicle sales in the Philippines expanded by almost 9% to 86,169 units in the first quarter after declining by over 31% to 285,512 units in 2020, based on data released by the main local automotive associations. While sales in March jumped by 88%, it was from extremely depressed year-earlier levels and economic recovery to pre-pandemic levels is expected to take some time.
Vietnam's new vehicle sales increased by over 32% to 73,040 units in the first quarter, lifted by an almost 60% surge in March, with the market expected to grow strongly over the full-year. The country avoided falling into recession last year, with GDP expanding by 2.9%, helped by early government measures to control the COVID-19 pandemic. First-quarter GDP growth is estimated at 4.5%, driven by a 22% jump in exports, and is forecast to grow by around 6.5% over the full-year growth.
Thailand
Thailand's new vehicle market declined by 5.5% to 189,093units in the first quarter from 200,064 units in the same period of last year, despite a more than 25% surge in March, according to wholesale data compiled by the Federation of Thai Industries. The data exclude some significant brands, including Chinese and European commercial vehicle manufacturers and also passenger vehicles sold by BMW and Mercedes-Benz.
The Thai economy looked to have stabilized in the first quarter of 2021, with exports rebounding by almost 9% in March while domestic consumption also showed signs of improvement.
A sharp rise in local COVID-19 infections at the end of last month is expected to have dampened sentiment, however, with the recovery of the all-important travel and tourism sector – which employs over 10 million people and accounts for around 11% of GDP, likely to be significantly delayed.
The government is expected to revise down its latest 3% full-year economic growth forecast, while the IMF is already more cautious – projecting growth of just 2.6% in 2021.
The FTI last month said it expects domestic vehicle sales to decline by over 5% to 750,000 units in 2021, after falling by 792,146 units in 2020.
Indonesia
Indonesia remained the worst-performing automotive market in the ASEAN region in the first quarter of 2021, with sales falling by 21% to 187,021 units from already weak year-earlier sales of 236,187 units, according to member wholesale data compiled by industry association Gaikindo. Passenger vehicle sales fell by over 26% to 135,500 units while commercial vehicle sales were down by just over 3% at 51,521 units.
This followed a drop of more than 48% to 532,027 units last year, with the economy shrinking by 2.1% as the country struggled with prolonged lockdowns, international travel restrictions and weak domestic demand due to the COVID-19 pandemic.
The Indonesian government revised down its first-quarter GDP estimate in March to a slight decline from a previous forecast of 2% growth, following news of an almost 5% drop in tax receipts in the first two months of the year. Ongoing social restrictions and a ban on international tourism continued to hold back economy recovery. The International Monetary Fund expects the economy to rebound moderately this year from last year's recession, with full-year to growth of around 4.3%.
There were some positive signs of recovery in the first quarter, with exports increasing by 17% and foreign direct investment (FDI) up by 14%. The central bank left its benchmark lending rate at a historic low of 3.5% in April to help stimulate domestic consumption.
The vehicle market in March expanded by over 10% year-on-year after the government suspended the luxury tax on local passenger vehicles with engines smaller than 1500cc for three months until the end of May. In June a 50% luxury tax discount will be offered, falling to 25%in September.
Last month the association said it expects the vehicle market to rebound by 30% to 750,000 units this year.
Malaysia
Malaysia's new vehicle market continued to rebound in the first quarter of 2021, by over 32% to 139,499 units from weak year-earlier sales of 105,253 units, according to registration data released by the Malaysian Automotive Association (MAA).Passenger vehicle sales surged by over 28% to 123,281 units in this period while commercial vehiclesales jumped by over 72% to 16,218 units.
This followed a 12% decline in 2020, with a 15% rise in the second half of the year offsetting most of the 50% first-half decline – when the economy was severely affected by the government's first Movement Control Order (MCO) to help slow the spread of the COVID19 pandemic.GDP shrank by 5.6% in 2020, with domestic consumption and investment both sharply lower.
First-quarter economic growth is expected to be moderate, held back by the reintroduction of social restrictions in January in response to a spike in COVID-19 infections towards the end of last year. Domestic sentiment has improved significantly since the restrictions were lifted and its COVID vaccination campaign got underway in February.
The government also announced economic stimulus worth some MYR20bn (US$4.9bn) in the first quarter, while manufacturing output and exports have increased sharply as a result of rising global demand for IT hardware. The IMF forecasts GDP to grow by 6.5% in 2021, after a slow start to the year, driven by a rebound in manufacturing and construction activity.
Vehicle buyers continued to enjoy the sales tax holiday introduced by the government last June to support for the country's automotive industry. This was originally due to expire at the end of 2020, but has been extended until the end of June 2021.Consumers also enjoy low interest rates, with the central bank maintaining its benchmark rate at a historic low of 1.75%.
The vehicle market has also been supported by new models, particularly from Proton, along with aggressive promotional campaigns by dealers and attractive finance packages. Roslan Abdullah, CEO of distributor Proton Edar, last month said he expected the overall market to rise by 19% to 630,000 units this year.