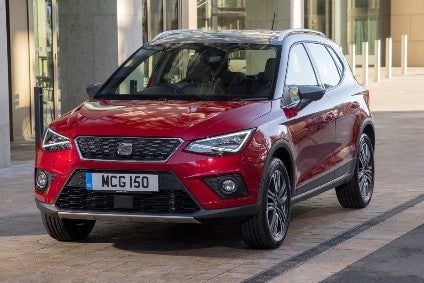 Not too long ago, SEAT was a troubled member of the Volkswagen clan. Money slipped through its fingers, no-one quite knowing how the Spanish adoptee could be made to feel what its role should be. Now things have changed with the newly confident division's models much in demand.
It wasn't always looking so positive, with plans having reportedly been drawn up to see what it would cost to phase out the brand. Potentially, the Martorell manufacturing base near Barcelona could have been taken over by Audi. The fact that this didn't happen is due to Volkswagen AG having realised that SEAT could be turned around. This was a brave decision as the company had no guarantees that the Spanish market would recover from a collapse which started in 2008 and lasted for six years.
As fresh management and crucially, proper support from Volkswagen was put in place, a transformation took root. SEAT is thriving, expanding into many more countries, one of which will be China, a market it was yanked from not too long ago after a half-hearted debut with the wrong models. There has been good fortune too as the brand's home market eventually bounced back, last year being a strong one. That trend continues.
Copying Polestar and Renaultsport?
The range of models is now broad and yet more vehicles are set to appear. Some of these will first be seen with different brand badging before they become SEATs at a later date.
Cupra, a model grade for high performance cars in the style of Renaultsport, is to become a brand. Its vehicles will be premium priced and with links to motorsport. Whether or not that will work with SUVs, which is the plan, is anyone's guess. Volkswagen must have been musing on what Geely has chosen to do with Polestar, keen to experiment with SEAT doing something roughly similar, albeit without the Chinese company's bet on EVs.
SEAT's second AO platform model
The Arona is front-wheel drive only, something which doesn't hold back sales of either the Peugeot 2008 or Renault Captur.
The latest extra model to be added to SEAT's arsenal is the Arona. Taking its name from a region of Tenerife, the little crossover has entered a segment which isn't lacking in competitors.
Volkswagen has at least given the brand a head start before it plunges in later this year with its own T-Cross, another model from the group of around the same dimensions. That will mean, along with the Audi Q2 and Škoda's Karoq (and in China, Kamiq), there will soon be four B-crossovers from the Volkswagen Group in European countries.
SEAT began manufacturing the Arona last October, line 1 at Martorell having been adapted for the production of MQB A0 platform vehicles. The same architecture is used for the latest generation Ibiza, which was the first of the brand's models to be based on this matrix of modules. As with so many of its rivals, the Arona is front-wheel drive only, something which doesn't hold back sales of either the Peugeot 2008 or Renault Captur.
Asymmetric design
SEATs now have a distinctive look. Maybe the division was told by VW that its models' lines should be angular, taking the place of Škoda, the Czech company's cars having moved away from an origami school of style. The rear of the Arona is especially successful, the model name clear in large letters, the back window being large and therefore making reverse parking easy. In the FR grade provided by SEAT UK, there is no camera view to the rear, only beeps and lines on a monitor which change colour.
Back seat passengers will find much to be happy about. That includes soft backs for the seats ahead of them, low window sills and an abundance of room even for the tall. The shapes on the insides of the doors are asymmetric and therefore not as boring as in many other small crossovers. The seats themselves flip quickly and need only the strength of two fingers and the head restraints don't get in the way either.
Up front, anyone who likes the dashboard of the Ibiza will find much in the Arona that's similar. Unfortunately the soft-lined door pockets found in Volkswagens, Audis and Škodas are absent, which means some items put there can rattle. There are other places to store small items but why there is no cubby box between the seats is a mystery. At least there is a handy wireless charging point and this is angled so as to prevent the phone sliding about.
On dry roads the Arona has more than adequate grip and its dynamics veer towards the comfort end of the scale, which is what buyers want. The turbocharged 1.0-litre engine is quiet although it could do with a touch more torque. With three passengers, performance becomes adequate or borderline slow although once up to motorway speeds all is well. The smoothness of the six-speed manual gearbox is textbook stuff.
A record July – after seventeen years
The ongoing rise of the Spanish company is partly to do with this little crossover. During the first seven months of 2018, overall deliveries numbered 342,700 vehicles. That was the highest tally in the division's long history. Even better, of the total, more than 52,000 were registered in July, that number being a year-on-year surge of 36 per cent. The previous July record, which was 46,200, had been set way back in 2001.
The 4,138mm long Arona has links to the larger Škoda Karoq, although next year's additional Škoda crossover will be a closer relative. It can be thought of as a kind of taller Ibiza even though it is 79mm longer and 99mm taller than the five-door B segment hatchback. With a capacity of 400 litres, the generously sized boot beats that of its brother by 108 litres.
The media was shown this model at an event in in June 2017, the public debut taking place at the Frankfurt IAA three months later. It went on sale across Europe from late 2017 with a UK release in February.
First Africa then China
SEAT is slowly being launched in new countries or in certain cases – China – returning to the market.
While production is based at Martorell, in July, SEAT added some low-scale SKD assembly at a plant in Algeria. Expected to be a growing operation, the Relizane factory also now makes the León from kits, the facility having started off with the Ibiza in July 2017.
The Spanish marque is slowly being launched in new countries or in certain cases, returning to the market. China is a case in point, although the strategy there is in marked contrast to what happened last time the Volkswagen Group tried to make a success of SEAT in the PRC. There is a lot of careful planning going on and the introduction won't take place until 2020/2021.
In July, Volkswagen Group China told the media that it had signed an MoU with Anhui Jianghuai Automobile Group (JAC) and SEAT S.A. The three groups will together establish an R&D centre with a focus on developing electric vehicles, connectivity and autonomous driving technology. There will be a 'platform for battery electric vehicles' too. The last of these points is believed to mean the localisation of Volkswagen AG's Modularer Elektrifizierungsbaukasten (Modular Electric Drive Kit).
Under the MoU, SEAT becomes a shareholder in JAC Volkswagen, through either a capital increase of JAC Volkswagen or a share transfer from VW Group China.
Electrification?
By the time the Chinese JV is taking root, some of the brand's existing models will be reaching the mid-point of their production cycles. That applies to the Ibiza and also to the Arona. At the moment, there are no official plans to offer either or both of these cars in battery-electric form but if Europeans eventually become keener on EVs than they tend to be now, who knows? Electric and electrified MQB vehicles are already on sale, although that applies only to certain cars in the C segment (Golf GTE, e-Golf) which are MQB A/B models.
We don't yet know whether or not there will be a PHEV or BEV version of the Arona but unlike so many of its rivals, SEAT isn't giving up on diesel power in the B-crossover/B-SUV segment. Having said that, engine choices are weighted towards petrol:
1.0 TSI (70kW/95PS)
1.0 TSI (85kW/115PS)
1.6 TDI (70kW/95PS)
1.6 TDI (85kW/115PS)
1.5 TSI Evo (110kW/150PS)
Prices start at GBP16,905 and it's possible to pay as much as GBP25,120. Trim levels are called SE, SE Technology, SE Technology Lux, FR, FR Sport, Xcellence and Xcellence Lux.
More crossovers to come
Volkswagen will manufacture the Tarraco in Wolfsburg on the same line as the Tiguan and Tiguan Allspace.
The continued surge in SEAT sales comes not only from the new Ibiza and the addition of the Arona. The Ateca, added in 2016, continues to be a success for the brand and there is more to come from this Qashqai-sized crossover. An SUV-coupé, potentially to be based on this model, may be added in 2020. That would also be when the Ateca is due to receive a mild restyle.
Soon we'll see the Tarraco joining the Arona and Ateca in SEAT's family of crossovers and SUVs, this D/E segment model due for its first public viewing at the Paris motor show in early October. There will be five- and seven-seat variants, these being aimed at the Volkswagen Tiguan/Allspace, Land Rover Discovery Sport, Ford Edge, Kia Sorento and Hyundai Santa Fe. Volkswagen will manufacture all variants of this model in Wolfsburg on the same line as the Tiguan and Tiguan Allspace.
SEAT president Luca de Meo maintains that he doesn't see the brand moving into the size territory above the Tarraco. The Volkswagen Group may of course change these instructions for its Spanish division in the coming years, depending on market trends and SEAT's own profitability.