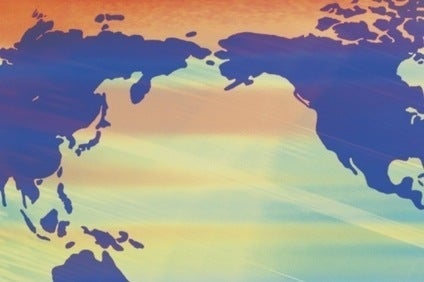 A trade deal involving the US, Japan and 10 other Pacific rim countries has been agreed. The Trans-Pacific Partnership (TPP) will reduce trade barriers between the nations involved and the agreement follows years of wrangling over arrangements for specific industrial sectors, such as automotive.
The deal was signed after five days of talks in Atlanta but has been under negotiation for five years.
Does it mean much for the automotive sector? In a nutshell, it may impact some suppliers in North America, but trade in finished goods (ie vehicles) won't change all that much.
First, let's consider suppliers in North America. For the automotive sector, a sticking point has been rules of origin and local content. The current position in North America is that free circulation of cars in the NAFTA requires local content of 62.5%. A lower figure – 40-45% (depends on the part) – has been agreed for free circulation of cars under the TPP (ie in the TPP area). That means Japanese OEMs with plants in North America can potentially source more parts from low-cost sources, such as China (not in the TPP). This was something that Japan pushed for in the negotiations as it means its companies with North American manufacturing operations can now look at better integrating their North American and Asian supply chains. This possibility has raised some fears that jobs could be lost in the North American region. That's rather unclear and is highly dependent on the competitive position of suppliers for particular types of components. The net impact could also be to improve the competitive position of vehicle manufacturing operations if parts costs fall, which could mean that employment would rise.
The trade deal will be something of a feather in US President Obama's cap (a legacy, even) and he is stressing that it creates a platform for economic growth through trade of a 'higher standard', with fair rules that protect workers' rights (eg minimum wages) and deal with issues such as competition from state owned enterprises. It also provides an opportunity for the US and Japan to work with each other and other participating countries to act as a counter to the rapid growth and economic influence of China in Asia. China could eventually join TPP and would be encouraged to do so when it can meet TPP conditions.
And the picture for trade in finished vehicles? That will likely not change much in the near- or medium-term. The two biggest auto producing countries in TPP are Japan and the US. Historically, trade tensions between the two have centred on Japan's big trade surplus, accusations of currency manipulation (weak yen) and non-tariff barriers to entry for importers in Japan. The major Japanese makers have invested heavily in North American manufacturing operations to counter such criticisms and successfully sell more cars in the US market. Make-them-where-you-sell-them works well on a number of grounds, including the avoidance of tariffs, lower transportation costs and natural hedging against currency movements. It also means that the brands are perceived as local and contributing to the local economy. There is no need to switch to shipping many more from Japan, something that would aggravate trade tensions.
What about US brands shipping more cars to Japan? Don't hold your breath. Japan is a mature market and also a relatively depressed one where US makers sell in very small numbers. If there have been non-tariff barriers to entry historically, there may well be some interest in having them removed in the future to add some sales. However, Japan is not likely to be high on anyone's list of markets to go for. Demand growth prospects are low and volume growth would be expensive. It is a relatively expensive market in areas such as distribution and one that would offer limited reward at a time when Ford, GM and FCA have higher priority markets in Asia.
The arguments and wrangling will likely continue and the TPP even includes a mechanism for resolving disputes. The TPP deal must also still be signed formally by the leaders of each country and ratified by their parliaments. So there is plenty of opportunity for further delay before implementation. Currency 'manipulation' remains an underlying concern in bilateral trade relations, with complaints historically about competitive devaluations (eg by Japan). Ford has urged Congress to reject the trade deal because it fails to address currency manipulation. "To ensure the future competitiveness of American manufacturing, we recommend Congress not approve TPP in its current form, and ask the Administration to renegotiate TPP and incorporate strong and enforceable currency rules," said Ziad Ojakli, Ford's group vice president for government and community relations.
It should also be remembered that the TPP and the trading framework it brings into play is only a part of the global industrial picture. Automotive business and investment decisions follow the money. Car companies and suppliers invest huge sums where prospects for a return on investment are greatest. General Motors sells more cars in China, via its joint ventures there, than it does in any other country in the world. China also enjoys a huge trade surplus with the US. The TPP is largely irrelevant to such facts of economic life, but it is perhaps an admirable attempt to free up trade further alongside a degree of regulation to international trading conditions among countries that account for 40% of the world economy. The hope will be that it will act as a stimulus to international trade. It is, however, unlikely that automotive trade between the two automotive powerhouses of the US and Japan will be impacted very much.
TTP at a glance
What does TTP stand for? Trans-Pacific Partnership.
What is it? A trade agreement that reduces tariffs and sets common standards for trade. More trade means more economic growth – that's the theory.
Who is in it? 12 countries: US, Japan, Canada, Mexico, Australia, New Zealand, Malaysia, Peru, Vietnam, Brunei, Chile, Singapore. TTP signatories account for 40% of the global economy.
Could others join? Certainly; South Korea, Indonesia, Thailand, Colombia and Taiwan have expressed interest. China may join eventually.
Where does this leave US import tariffs on Japanese autos? Most importantly under the deal, the US will keep its 25% tariffs on Japanese truck imports for 30 years. That effectively means business-as-usual for the Japanese OEMs who have built plants in North America to supply trucks to the US market. The Big 3 will remain strong in what is a very profitable part of the US light vehicle market. Tariffs on auto parts will fall more quickly, which could put some pressure on parts producers and their lower tier suppliers.
Will US exports to Japan rise significantly? Unlikely. The Japanese car market has long been a tough one for importers with accusations of non-tariff barriers to trade. Even if they get looked at, import numbers will remain small and the Japanese market is likely to remain very low priority for US OEMs. Exports of parts from the US to Japan would also look like a hard sell to Japanese OEMs who have established low-cost Asia supply chains alongside traditional kereitsu business relationships.
Contentious issues on auto? The main one has been rules of origin. Local content rules open up supply chains to non-TPP signatories. A compromise was reached on the level, but it means there is potential for more supply of low-cost parts from Asia to displace North American suppliers for Japanese OEMs.
What's next? The 12 signatory countries have to ratify the deal before it can come into effect. That could take another couple of years. Passing it through the US Congress may be problematic in 2016 – a US Presidential election year. There is also significant opposition in some other countries.
And the EU-US free trade deal? Transatlantic Trade and Investment Partnership (TTIP) is a proposed free trade agreement between the European Union and the US. It will move up the agenda now that TPP has been signed, but there are more negotiations ahead. The auto industry in the US and the EU is broadly in favour – there's no history of significant trade tensions between the two areas in vehicles or parts and there is plenty of FDI – and particularly attracted to the boost derived from harmonised standards for the two areas.