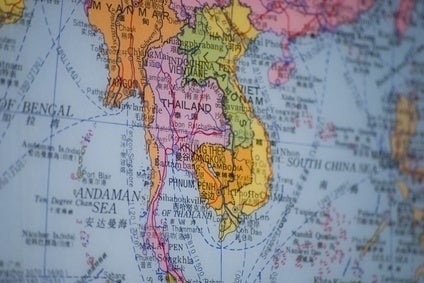 Thailand's military government is desperate to draw a line under the first-time car buyer programme, a populist scheme which ran between October 2011 and December 2012 and which still has a significant indirect influence on the local vehicle market, writes Tony Pugliese.
The scheme, launched by the government that was ousted in a military coup in 2014 following months of political unrest, was designed to encourage the country's low- and middle-income earners to shift from motorcycles to four wheels and to help create a market for the country's emerging "eco-car" industry. Under the scheme, the government committed to provide tax rebates equivalent to 10% of the maximum vehicle purchase price of THB1m. For cars, the maximum engine size was 1.5L, while no upper limited was given for commercial vehicles.
The rebates are made available after five years of continuous single-ownership of the vehicle. The five year minimum time stipulation for the rebate is designed to ensure that it benefits legitimate first time new car buyers, rather than investors or traders. The tax rebates start to be redeemed from October of 2016.
Between October 2011 and December 2012, a total of around 1.26m applications were submitted by first-time buyers. Most of these resulted in vehicle deliveries to customers in 2012 and 2013. Deliveries fell to a trickle in 2014, but some applications remain outstanding even today.
The scheme helped lift the Thai domestic vehicle market by over 80% to a record of 1.435m units in 2012, before falling to 1.325m units in 2013 – still the second-best year on record for vehicle market.
Eco cars, small cars with a maximum fuel consumption of 20km/litre, have accounted for a significant proportion of purchases under the scheme,although pickup trucks are estimated to have taken the lion's share of sales. Other popular purchases under the scheme include the Toyota Vios and Honda City passenger cars.
The Thai market has crashed since the scheme came to an end, with sales falling by over 33% to 882,000 units in 2014 and a further drop to around 800,000 units in expected for 2015. Pickup trucks and small passenger cars continue to lead the market lower.
The first-time buyer scheme is widely blamed a much of the market's current malaise, along with last year's political unrest, the resulting coup and sluggish economic growth.
In particular, it is blamed for the current high levels of consumer debt. Loans were easily available to first-time buyers, even those with chequered financial backgrounds. Many are now struggling to keep up loan repayments.
Private sector debt: GDP ratio rose from 124% to close to 160% between 2010 and 2014, according to the World Bank. Household debt has risen from 60% to 85% of GDP between 2010 and 2015, according to local sources.
The government last month set an end-of-September deadline for vehicle deliveries that qualify for the 10% first-time buyer tax rebate. Vehicles delivered after this deadline will not qualify for the rebates.
It is unclear how many applications are still outstanding, but the effect on the market is not expected to be significant.
Perhaps more significantly, The Federation Of Thai Industries (FTI) called on the government to reduce the minimum five-year ownership requirement for buyers under the first-time buyer scheme.
Such a proposal, if accepted, would allow current first-time owners to sell on their cars sooner rather than later without forfeiting the tax rebate. It would also allow them to re-enter the new vehicle market at an earlier stage and to lift depressed vehicle sales.
As things stand, the first tax rebates are expected to take place this time next year, with most participants in the scheme eligible to claim the tax rebates in 2017 and 2018.
Given the significant budgetary implications, the government so far has not agreed to bring the deadline forward. When the rebates do start, they are expected to provide a major boost to the vehicle market as well as additional stimulus to the broader economy.