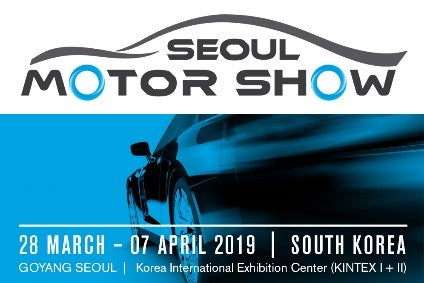 Concepts, prototypes and production models which were world premieres at the biennial 2019 Seoul motor show are discussed below.
More information about future models can be found by searching PLDB, just-auto's global vehicle database. Simply click on the link at the end of this list.
Hyundai Sonata: Project DN8 was influenced by the looks of Le Fil Rouge, also known as HDC-1. This strikingly elegant concept premiered at the 2018 Geneva motor show. Production will again take place in South Korea (Asan), the USA (Montgommery), and China (Shunyi). The car will be the first one from HMG to be available with a digital key. HMC used the show to also reveal a 1.6-litre turbo version of the car, having initially announced only a normally aspirated 2.5-litre engine, while also stating that a successor for the Sonata Hybrid will be revealed in July.
Kia Mohave Masterpiece concept: a preview of a successor for the big ladder frame chassis Mohave/Borrego.
Kia Signature concept: another preview of a small SUV, this one being an update of the SP concept from the 2018 New Delhi auto expo.
Land Rover Range Rover Velar SVAutobiography: limited edition powered by a 550PS supercharged 5.0-litre V8.
Renault Samsung XM3 Inspire show car: RSM's Busan plant will build this Samsung-badged version of the Renault Arkana concept from 2018 Moscow motor show in 2020.
Future product program intelligence
Additional data on vehicle life cycles and future product plans, such as code names, production plants and expected annual build, are available in PLDB from QUBE.