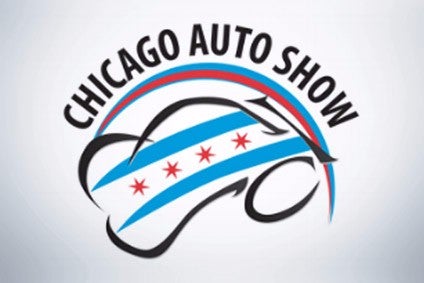 At this year's Chicago auto show auto show there were world premieres from Ford, Nissan, Ram, Subaru, Toyota and Volkswagen. It's worth noting that not one of them was an electric or even electrified vehicle.
More information about all of the following models can be found by searching PLDB, just-auto's global vehicle database. Simply click on the link at the end of this list.
Chevrolet
Images and some details of a new generation of the Silverado Heavy Duty were announced to the media back in December but the big truck was not seen until it was officially revealed at its production plant earlier in February. Chicago was its auto show debut. The only exterior pressing which the HD shares with the Silverado 1500 is the roof, GM says. There is a choice of two new powertrains:
a new 401hp and 464lb-ft 6.6-litre gasoline OHV V8 (GM engine code: L8T) with direct injection mated to a six-speed transmission
a new 6.6-litre Duramax diesel V8 (L5P), which delivers 445hp and 910 lb-ft of torque through a new Allison-branded 10-speed transmission
Ford
It's mid-cycle update time for what is thought to be Ford Motor Company's most profitable model series, the F-Series Super Duty. These commercial trucks face intense competition from GM and Chrysler's rivals, the Chevy Silverado HD/GMC Sierra HD and Ram 2500 HD & 3500 HD, all three of which are genuinely new rather than an update. Ford knew this to be the case so has thoroughly revamped the Super Duty line for the 2020 model year. As well as a facelift, the changes extend to a 10-speed automatic gearbox to replace a six-speeder, new 6.7-litre diesel and 7.3-litre gasoline V8s (the 6.2 gas V8 is carried over) and even better towing capability.
Another debut in Chicago is the 2019 F-150 Harley Davidson. This variant is now outsourced, Tuscany Motor Company being Ford's supplier. As with Toyota's TRD Pro Sequoia (see below), the Harley's suspension is upgraded and includes Fox shocks. Other changes include 22-inch 'Fatboy Style' wheels and and 35-inch all-terrain tyres. There are various Harley Davidson badges, a Flowmaster exhaust system with orange tailpipes, skid plates, illuminated running boards, much colour coding of exterior parts and special paint options. Pricing starts at just over US$97,000.
GMC
There is one major difference between the Sierra HD, also new for the 2020 model year, compared to the Chevy Silverado HD: no gasoline engine. For the moment at least, GMC's heavy duty pick-up comes only with a 6.6-litre diesel V8.
Nissan
It's the Qashqai in Canada, Europe and multiple other countries but in the USA and Mexico, it's the Rogue Sport and Nissan North America revealed a facelift for this crossover at the show. The changes see new front and rear ends as well as changes to standard equipment. The 2020 model goes on sale from the third quarter.
Ram
Not a new model as such but rather a much talked-about option. Available on all 2019 Ram 1500 variants, the Multifunction Tailgate option is not dissimilar to the one on Brazil's Fiat Toro in that it can be split into side-hinged doors. Click here for the video demo.
Fiat Chrysler also had some fresh Ram chassis cab trucks, the 2019 model year 3500 (Class 3), 4500 (Class 4) and 5500 (Class 5 GVW ratings) work trucks being revealed at the show.
Subaru
The sixth generation Legacy had its world premiere at the Chicago auto show in February 2014 so Subaru is clearly sticking to its policy of short life cycles, something which has worked wonders for US market sales.
Generation seven, new in North America for the 2020 model year, sees the Legacy again offered solely as a sedan, the wagon having been discontinued at the end of the Legacy 5's production run in 2014. The new, 4,840mm long car has Subaru Global Platform has its basis. SGP has been around since the current HR3 series Impreza introduced it three years ago. The 260hp 2.4-litre turbo engine from the Ascent is new for the Legacy and the other four-cylinder unit, a normally aspirated 182hp 2.5, is updated but carried over from the previous Legacy. All-wheel drive will be standard, in the USA at least, when the car goes on sale "this fall". No news as yet on whether or not Subaru will build right-hand drive cars.
Toyota
The show sees the debut of a facelift for the Tacoma (2020 model year). The 989A series of this pick-up is four years old and will likely remain in production until 2023 or 2024. Engine choice is between 2.7-litre four- and 3.5-litre six-cylinder units and there are no changes on that score. Toyota Motor Sales USA is far and away the dominant player in this segment but the threat from the newly arrived and US-made Ford Ranger – including its standard ten-speed automatic gearbox – is a major one. The new Jeep Gladiator which goes into production during March should not be underestimated either.
TMS USA also revealed a TRD Pro package for the 2020 model year Sequoia at the show. There are no upgrades for the 381 horsepower 5.7-litre V8 and the automatic gearbox still has only six ratios. The main differences are heavy duty suspension including Fox shock absorbers, a new grille, revised headlights, bash plates, 18-inch BBS wheels and a few other changes.
Volkswagen
VWoA revealed the Jetta GLI. Its engine is a 228 horsepower and 258 lb-ft of torque version of EA888, the Volkswagen Group's 2.0-litre gasoline turbo TSI. The GLI is a sort of mashup of the theoretical Jetta GTI and Jetta R (neither of which exists): it has a limited-slip differential, Golf R brakes and multi-link independent rear suspension. To jazz up the looks, there are special 18-inch wheels, unique bumpers, a black honeycomb-pattern grille, rear spoiler and dual chrome exhaust tips. A six-speed manual gearbox is standard with a seven-ratio DSG optional. New for the 2019 model year, the Jetta GLI, which will soon enter production at the Puebla plant in Mexico, goes on sale in March.
Future product program intelligence
Additional data on vehicle lifetime and future product plans, such as code names, production plants and expected annual build, are available in PLDB from QUBE, just-auto's global vehicle database.