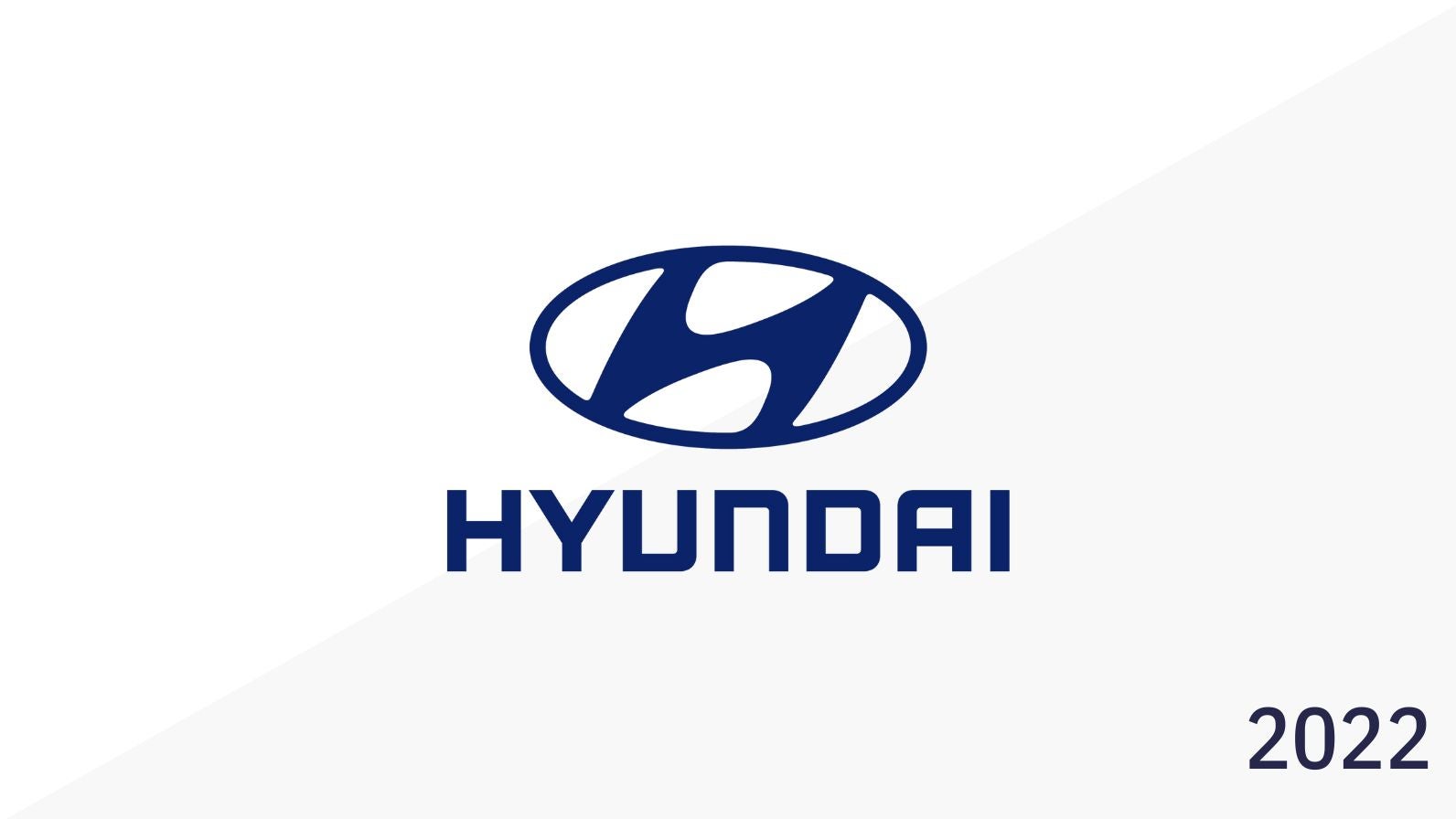 Hyundai Motor is a South Korean headquartered automotive corporation that is recognized for Business Expansion, Environmental, Innovation, Investments and Marketing in the 2022 Just Auto Excellence Awards.
The company has been working hard to bring forth its innovative new technologies. This includes a wheel corner module – allowing 90-degree rotation parking and in-place rotation; and a 'lighting grille' – which can form an LED lamp display and control cooling air flow and clusterless HUD – which minimizes driver distraction by distributing the various kinds of driving information displayed in the cluster to the HUD (Heads-Up Display) in front of the driver and AVNT (Audio, Video, Navigation and Telematics). The company has also been working on enhancing urban ADAS systems enhancements for urban driving based on software logic and ultrasonic sensors.
The company has also released a number of notable new vehicles, including a fuel cell heavy duty truck based on the automaker's Xcient fuel cell, claimed as the world's first mass-produced, heavy-duty truck powered by hydrogen. The company Hyundai has also been collaborating on the Ioniq 5 EV-based robotaxi which is an SAE Level 4 autonomous vehicle which can safely operate without a driver.
Hyundai has also been developing EV battery technology for energy storage – a collaboration with other companies under which the partners plan to install energy storage systems (ESS) developed by the automaker in buildings to begin testing used electric vehicle (EV) batteries for solar energy storage. In regards to hydrogen development the company has constructed a new fuel cell stack plant in South Korea in a collaboration with one of its subsidiaries in order to advance sustainability and hydrogen production plans, as well as plans to commit to fuel cell vehicle sales growth supporting expanding hydrogen infrastructure.
When it comes to investments the company has committed to 'incubate' promising startups in Singapore and South Korea, providing professional support to startups in fields such as smart factory, smart city, mobility and logistics; as well as investing in hydrogen production expansion.
Hyundai has also been marketing its innovative new products, with showcases of an AI-controlled all-electric concept car – the M.Vision X – and unveiling a foldable steering wheel system designed for vehicles of the future allowing the steering wheel to be retracted by up to 25cm (10″), providing more room for the driver.
Company Profile
Hyundai Motor is an automobile company. The company designs, develops, manufactures and distributes cars, trucks, buses, SUV, MPV and hydrogen vehicles; and chassis, powertrains and automotive parts.
Hyundai also provides vehicle financing and credit card processing services. Hyundai markets products under Veloster, Venue, Azera, i40, Elantra, Tucson, Accent, Kona, Creta, Sonata, i20, ix20, and other brands.
The company strives to develop advanced technologies such as robotics and Advanced Air Mobility (AAM). It has operations in North America and South America, Asia Pacific, Europe, and other regions.
The company has manufacturing facilities in the US, Russia, China, Korea, Turkey, India, Czech Republic and Brazil. Hyundai is headquartered in Seoul, South Korea.