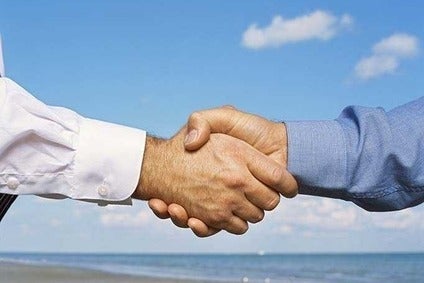 Uber Technologies and Nuro have announced a multi year deal to use the latter's autonomous electric vehicles for food deliveries in the United States.
Uber Eats customers will be able to order meals and goods delivered by Nuro's zero-occupant AVs which run on public roads and are built specifically to carry food and other goods.
The deal takes effect this autumn with deliveries initially only in Houston, Texas and Mountain View, California and the two companies plan to expand the service to the greater San Francisco Bay Area.
Mountain View itself was integral to the early history and growth of Silicon Valley and is home to many high technology companies including Google and Alphabet, the NASA Ames research centre and major bases for the likes of Microsoft, Symantec and LinkedIn.
Noah Zych, global head of autonomous mobility and delivery at Uber, said: "Nuro's distinctive autonomous vehicles are a great match for the Uber platform and this partnership will bring a compelling combination of innovation alongside the convenience, affordability and reliability our customers and merchants have come to expect."
The two companies said the deal "highlights the rapidly growing potential for last mile autonomous delivery of meals, groceries, and other goods and opens up [the] technology to Uber Eats merchants/restaurants of all sizes".
"Cosimo Leipold, head of partnerships at Nuro, said: "With our unique delivery [AVs] and Uber's phenomenal scale and reach, we can expand food delivery options from your favorite local mom and pop restaurants all the way to nationwide chains."
Nuro claims to be the first company to achieve fully autonomous vehicle operations in three states (Arizona, California, and Texas), and also first to obtain an autonomous deployment permit from the California Department of Motor Vehicles (DMV).