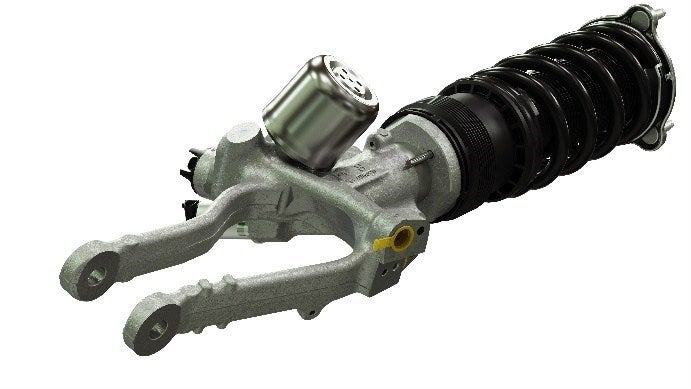 Two intelligent suspension technology products from Tenneco's Monroe range are being supplied for the Mercedes-AMG SL-Class.
The new models will be offered with CVSA2 semi-active suspension or the integrated CVSA2/Kinetic system.
Both are now in production at the supplier's recently expanded ride performance manufacturing complex in Gliwice, Poland.
CVSA2 is claimed to provide a "superior ride experience" in virtually all environments. The system, standard for SL 43 and 55 models, comprises lightweight semi active dampers equipped with two externally mounted electro-hydraulic valves that independently control rebound and compression. Each damper is continuously adjusted by software monitoring multiple data points, including steering wheel angle, vehicle speed, acceleration, and body displacement. The technology allows for a highly flexible tuning range between minimum and maximum damping levels, "enabling exceptional comfort, handling and stability", according to the supplier.
Optional on the SL 55 and standard on the SL 63, the CVSA2/Kinetic setup adds an active roll control system that reduces vehicle weight by eliminating the need for anti roll bars. Together the systems provide claimed "exceptional traction, steering response, brake balance and comfort as well as front lifting functionality for increased ground clearance".
Tenneco previously supplied CVSA2 for other AMG models.