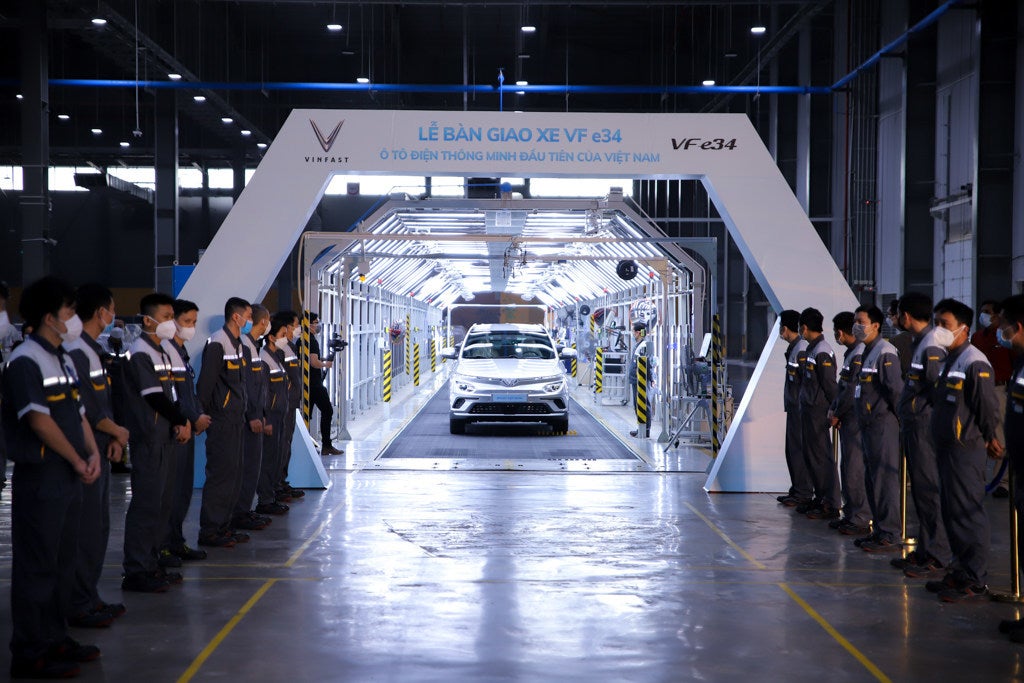 SK IE Technology Company (SKIET) said it had signed an agreement to supply electric vehicle (EV) battery materials to Vietnamese car maker VinFast, according to local reports.
Under the agreement, SKIET, part of South Korean energy, chemicals and telecoms conglomerate SK Group, will supply battery separators to Vin Energy Solution (VinES), a company established by VinGroup last year to carry out R&D and manufacture batteries for mobility and energy storage applications.
The agreement was signed during a visit to SKIET headquarters and its separator materials factory in South Korea by VinES executives, including president Pham Thuy Linh, at the end of July.
VinFast began limited EV production last December at its plant near capital city Hanoi but wants to become a global player in the market. It is investing US$2bn to build a plant in North Carolina with a production capacity of 150,000 EVs per year from 2024.
SK Group has strengthened its presence in Vietnam in recent years, helped by the establishment of a regional investment subsidiary in the country in 2018.
In 2019 it acquired a 6.1% stake in VinGroup, Vietnam's largest private conglomerate, to explore various business opportunities in the country.