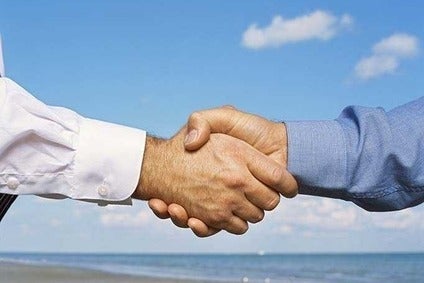 Purem International and AAPICO Hitech (AAPICO) have agreed to form a joint venture (JV), Purem Aapico, to manufacture and supply exhaust emission control systems and components for commercial vehicles and passenger cars in Thailand and ASEAN.
Purem International will hold a 51% share in the new JV with AAPICO having the remaining 49%.
"The aim of the partnership is to develop the local market and become a major emission system supplier for the region," the two companies said in a statement.
Products would be offered to Asian and international automotive manufacturers targeting the Thai and ASEAN markets.
Purem, an Eberspaecher company, brings global industrialisation, development, engineering and product management expertise into the new company while Aapico adds local market knowledge in production, human resources, IT and customer service, the statement added.
Management of the JV would be taken over by a joint local team.
Purem by Eberspaecher Co-CEO Volker Cwielong said: "[We are] intensifying activities for clean mobility and growth in Asian markets. We are convinced that with Aapico we have found the best joint venture partner that brings local know how as well 30 years experience in the automotive sector to grow together."
AAPICO is a global automotive parts company specialising in jigs, dies, press and assembly parts, chassis parts, forging parts, casting and plastic components.
Its president and CEO, Yeap Swee Chuan, said: "Joining with [Purem], a German company, a dream comes true to add a new critical product to be made in Thailand for the local car industry."
For production, a new plant will be built in Amata City, Rayong, about 100km (60 miles) southeast of Bangkok.
The facility will be within AAPICO's existing Rayong campus and start of production of exhaust systems for "an international automotive manufacturer" is already planned for the third quarter of 2023. The first stage will create 80 new jobs.
Purem's Asian activities are based in Shanghai, China with a tech centre and factories. A further nine plants in China and two in India serve local and global automotive manufacturers with exhaust purification systems for passenger cars and commercial vehicles in Asia.