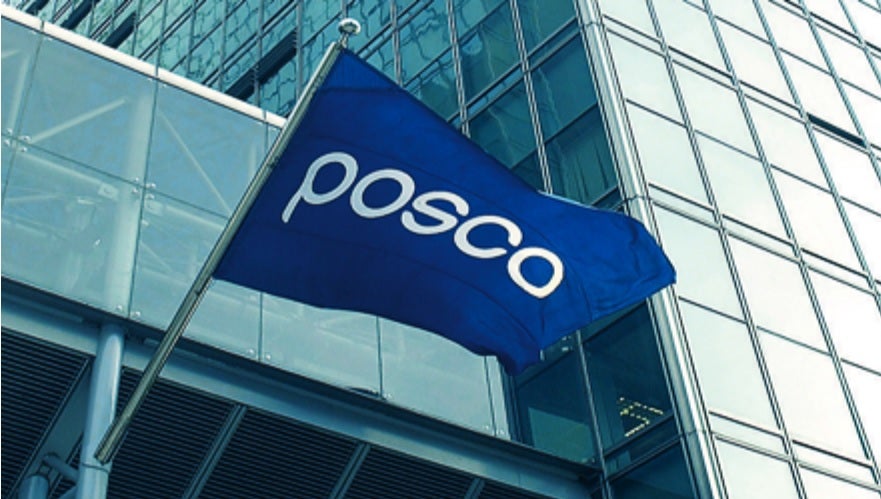 South Korea's Posco Chemical Company has agreed to establish a joint venture with General Motors (GM) to produce cathode active material (CAM) for electric vehicle (EV) batteries.
This followed an announcement by the two companies last December they were planning to establish a CAM material processing joint venture with Posco Chemical as the majority shareholder.
GM said cathode materials, comprising mainly nickel and lithium, account for around 40% of the cost of a battery cell.
The two companies have now agreed to invest US$400m to build a jointly owned plant in Becancour in the Canadian province of Quebec to supply cathodes to Ultium Cells, GM's battery making joint venture with South Korea's LG Energy Solution.
GM said construction of the Becancour plant would begin immediately and would initially employ 200 people with room for later expansion.
GM Canada managing director Scott Bell said in a statement: ""With this new processing facility, GM will help lead the EV battery supply chain while also launching Canada's first full EV manufacturing plant in Ingersoll, Ontario, later this year."
Posco Chemical said it was chosen in 2020 as a key supplier of cathode materials by Ultium Cells which is currently building a network of battery plants in the US and potentially elsewhere to supply the US car giant.
GM said it planned to have capacity to produce 1m EVs per year in North America by the end of 2025.
Posco Chemical, part of the Posco Group which encompasses one of the world's largest steelmakers, recently unveiled plans to expand its annual cathode production capacity globally from 105,000 tons currently to 280,000 tons by 2025 and 420,000 tons in 2030.
CEO Min Kyung-Zoon said: "We are set to expand our battery material supply capability in North America by establishing a cathode material plant in Canada. We will lead the successful transition to the EV era by further strengthening the strategic partnership with GM and securing a production line with world-class technological competitiveness."
Meanwhile, BASF said recently it had has signed an agreement to secure land for its future cathode active materials and recycling site also in Becancour. The new site allows space to expand up to 100 kt CAM per year with potential for fully integrated precursor cathode active materials (PCAM) supply. The site will also be connected to BASF's global metal sourcing network with provision for a nickel and cobalt intermediates base metal refinery and recycling of all battery metals (including lithium).