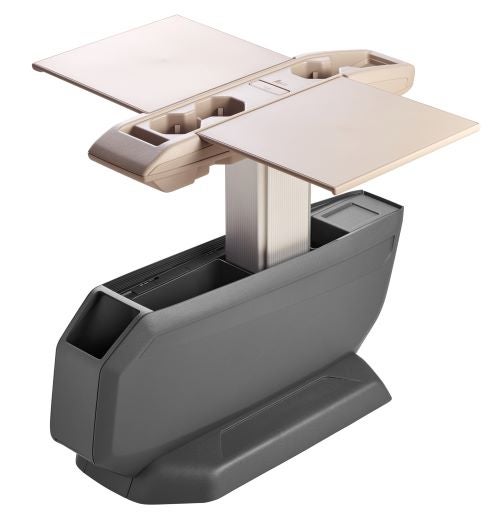 Grammer has designed a new centre console for the VW Multivan combining lightweight construction with innovative features and operating functions.
The gear selector and handbrake have been relocated from the centre tunnel to the instrument panel thanks to a shift by wire system and designers have used the vacated space to install a rail system that runs from the first to the third seat row on which the centre table can be moved freely.
"We were able to contribute our expertise in the form of an innovative self locking spring system which we also patented for our customer," said Juergen Gerl, head of the supplier's automotive division.
The complete centre table module can be moved and locked in any position thanks to an "intuitive" lever system.
The table can be used at different heights as, for example, a classic low shelf between the front seats or at working height in the rear.
The table assembly can be extended upwards and expanded on either side while cup holders and storage compartments are included.